There are a couple of very faint petroglyphs and pictographs out at Covington Falls. I think most hikers walking the route walk right past them without noticing.
The petroglyphs are located at a granite dry fall that collects water after a good rain. This is a scenic spot. Shaded by pinyon pine trees, it makes a pleasant spot to rest or take a lunch break. The Native Americans must have thought so too.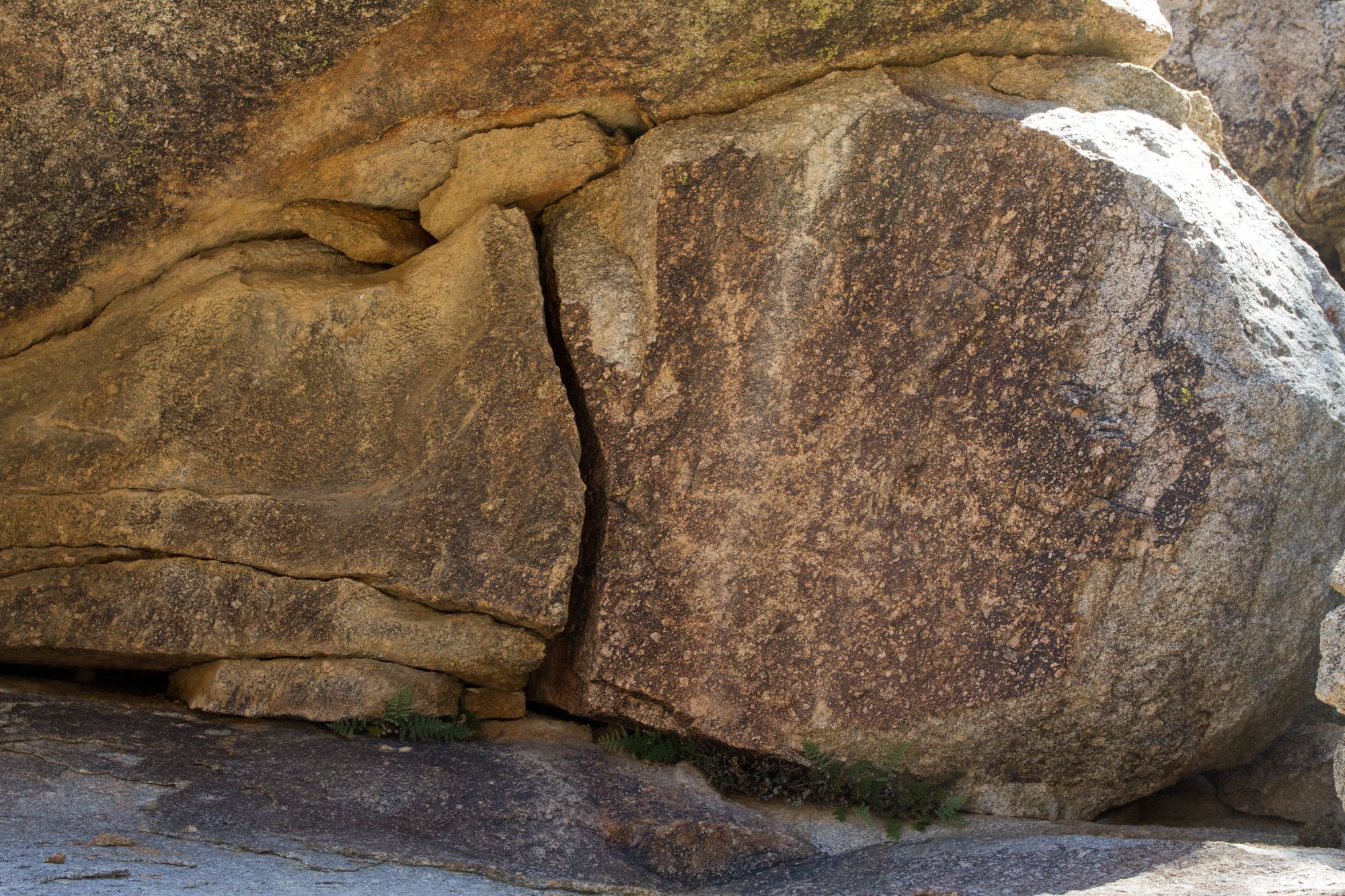 ---
No directions to this site.