Late in 2021, I met up with my hiking buddy Wayne and we went out to find a pictograph site in the Mormon Mountains Wilderness of Southern Nevada.
Hidden in a limestone canyon are two alcoves with pictographs (and a faint petroglyph or two) on their walls. Some of the pictographs are of riders on horseback—a clear sign of historical contact with the Southern Paiute and really fascinating to see.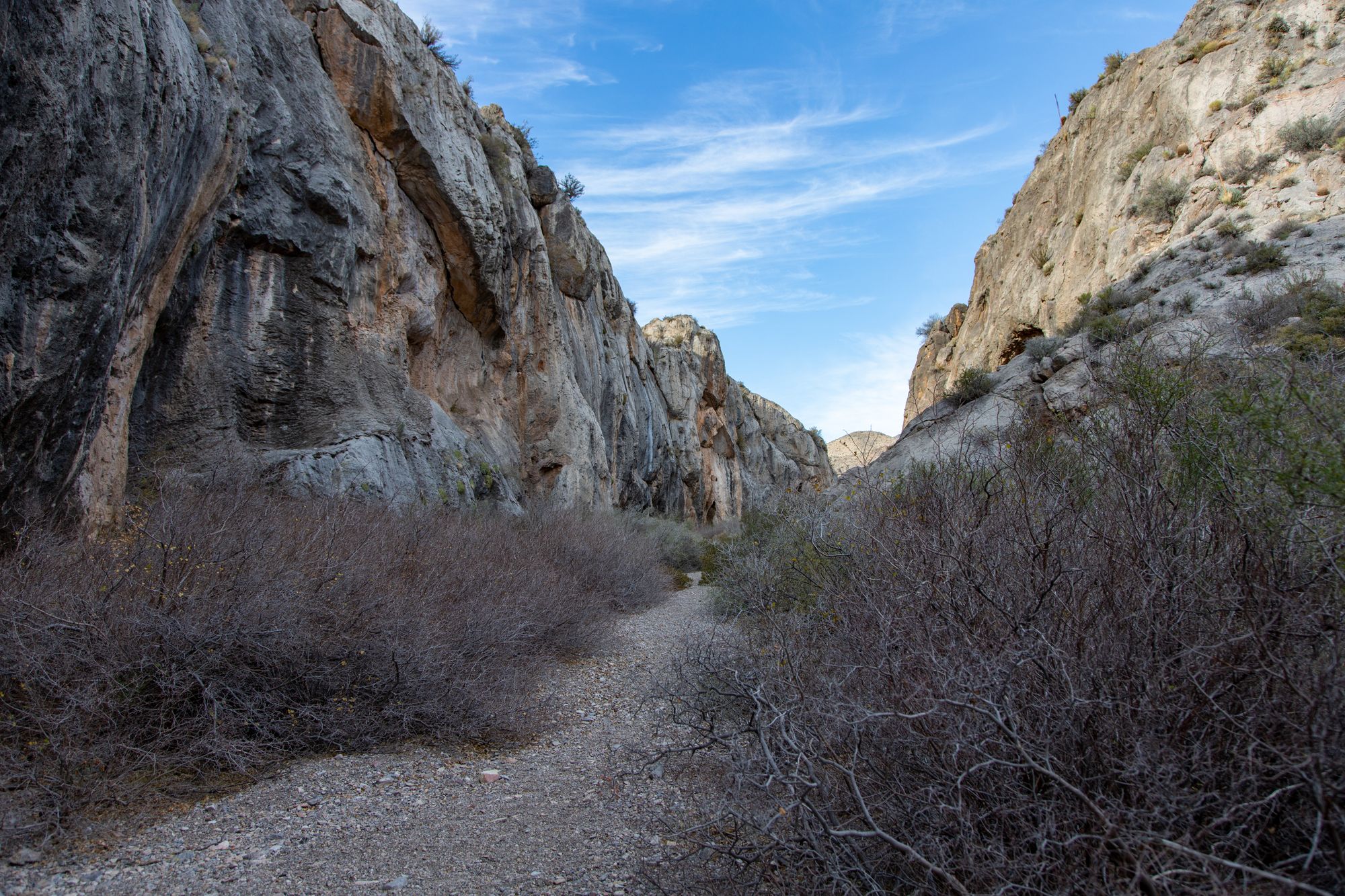 After the pictographs, we went up the canyon to see if we could find anything else and we came across an agave roasting pit. Native Americans would gather agave, pile them into a pit, and roast them. Beyond the roasting pit, we hiked up the canyon for a couple of hours but didn't discover anything beyond a few campsites.

As always, please respect these sites and don't touch or remove anything from them. All archaeological sites are protected by federal law. See Rock Art Etiquette.