Well named Picture Canyon floated to the top of my list of places to go recently.
Hikers have rediscovered this canyon at the southern end of the Sheep Range (and inside of the Desert Wildlife Refuge) in recent years in their search for missing long distance hiker Kenny Veach. He disappeared near here in 2014 searching for a cave he discovered on an earlier hike. His cell phone was found at a small mining prospect at the north end of Joe May Canyon which is connected to Picture Canyon by a trail.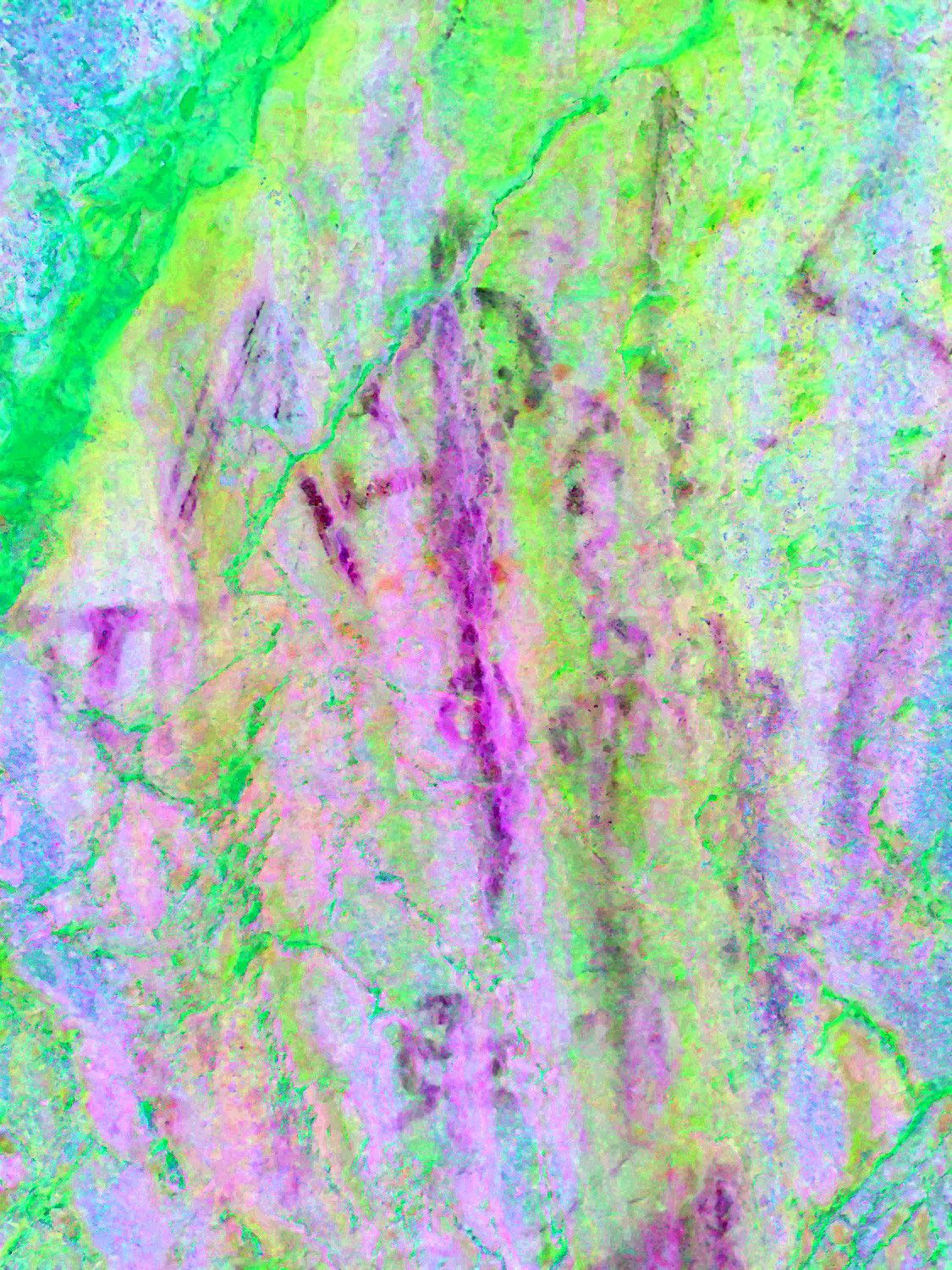 There is an interesting array of pictographs and petroglyphs in the canyon here: Bighorn sheep, deer, figures, sun bursts, spirals, war shields, hand prints, and even a checkerboard! They are hard to see though. Years of winds and storms have covered them with dust and mud. I've used the D-Stretch app to bring out the details in them. Please respect them.