The Southern Nevada Mine was an early mine in the Searchlight District and started out with the Spokane Shaft in the 1900s. In the first few years, the miners encountered water at 200 ft depth and abandoned the Spokane Shaft. They started working on the Blossom Shaft a half mile to the north.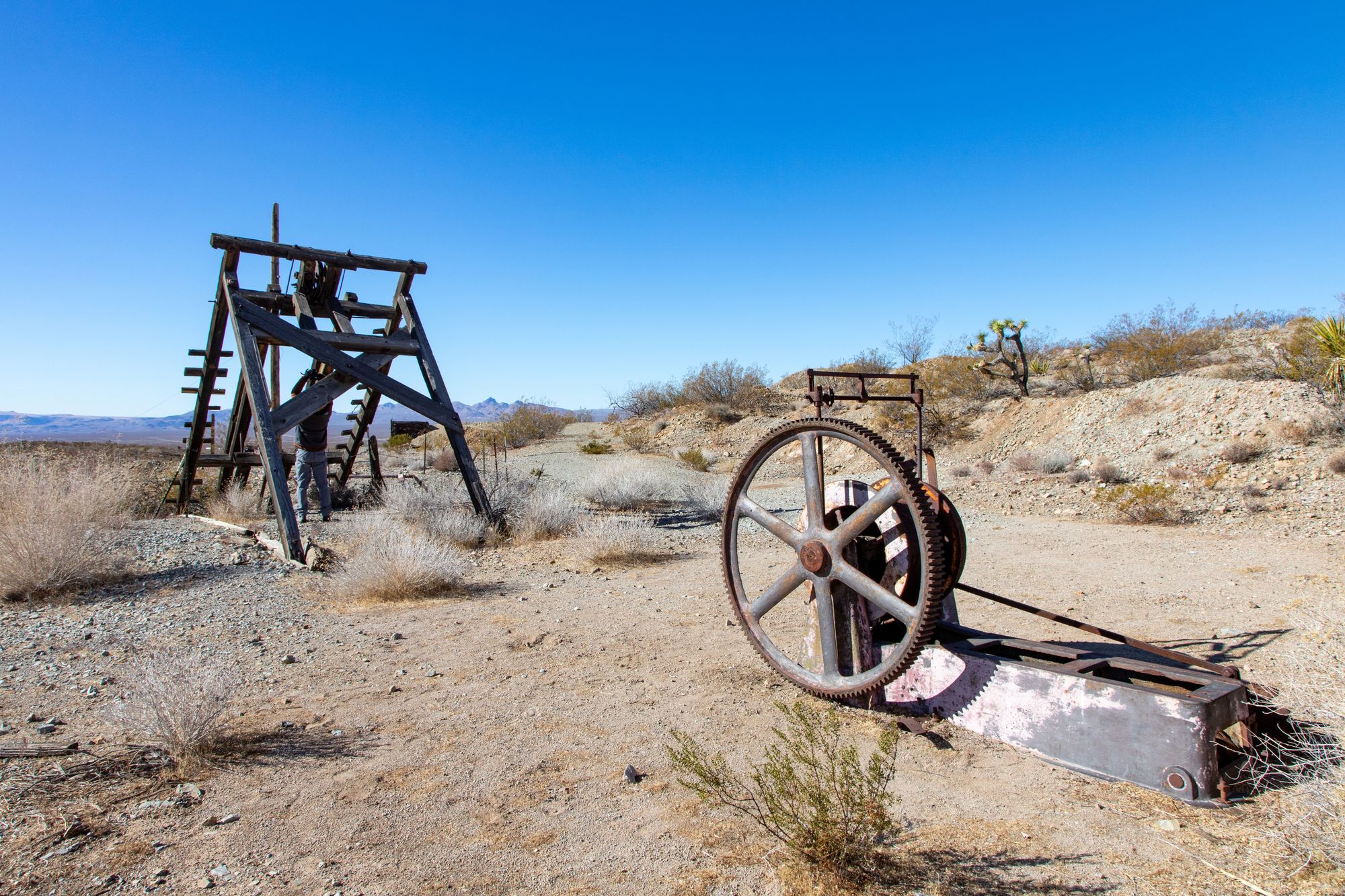 A 10-stamp mill once stood in the building here and processed ore from both shafts. At least $350k was produced mostly from the Blossom before 1906.
The mine must have been reworked in the 1960s and later, but I couldn't find any information on that.
The building is gone as of March 2023. It looks like it burned down.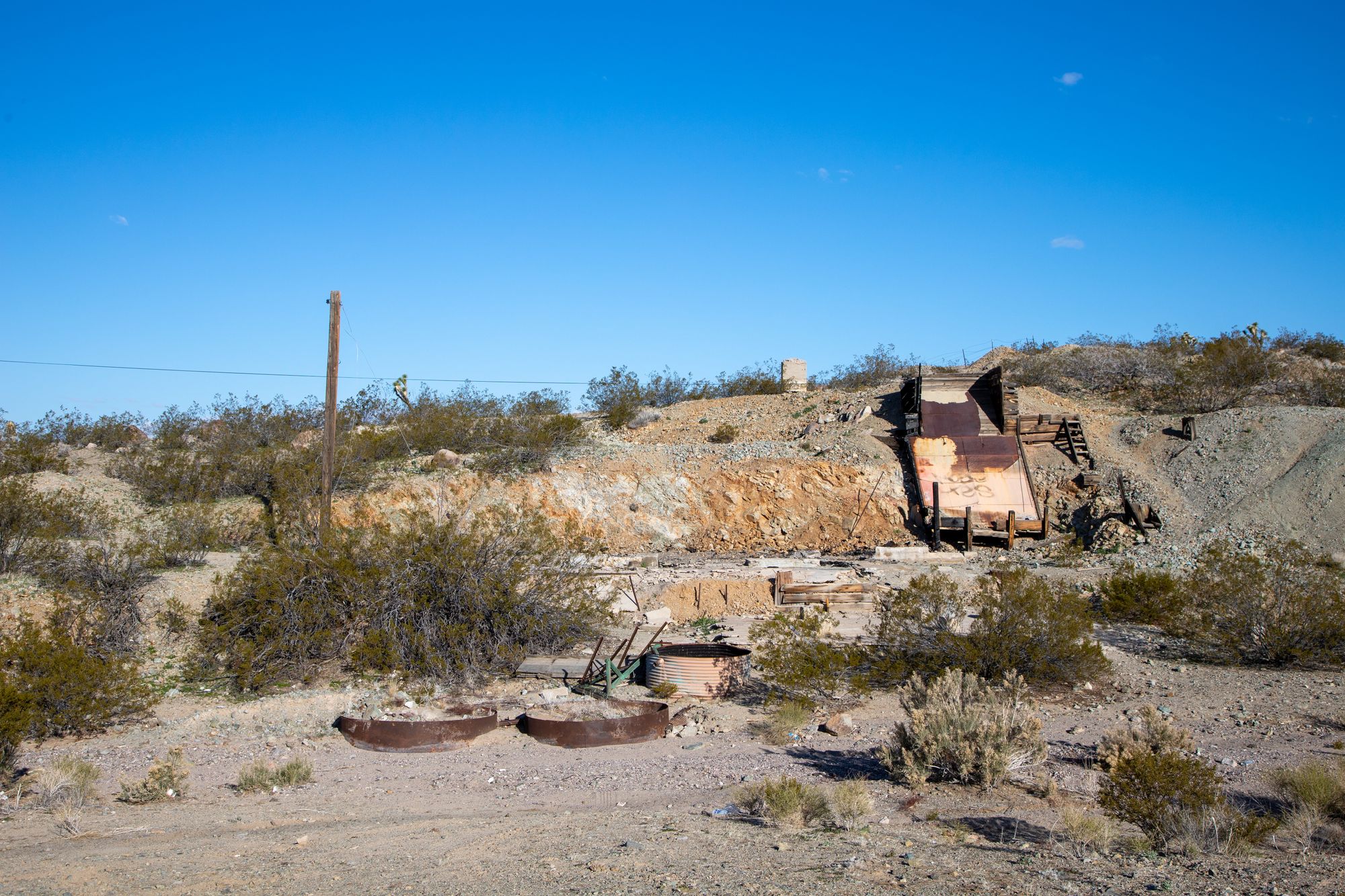 Aerial Photography was provided by my friends at ProAerial Media, LLC as a part of their Historical Preservation Project.
Directions