Deep in the woods of Idaho, cinnabar was discovered at the headwaters of Sugar Creek (later renamed Cinnabar Creek) by Pringle Smith in 1902. Actual mining didn't start until the early 1920s; even then, it was limited to only a few flasks of mercury.
The mine was worked in a small way up until 1942, when a new operator took it over, and production dramatically increased. The mine quickly became one of the largest mercury producers in the United States.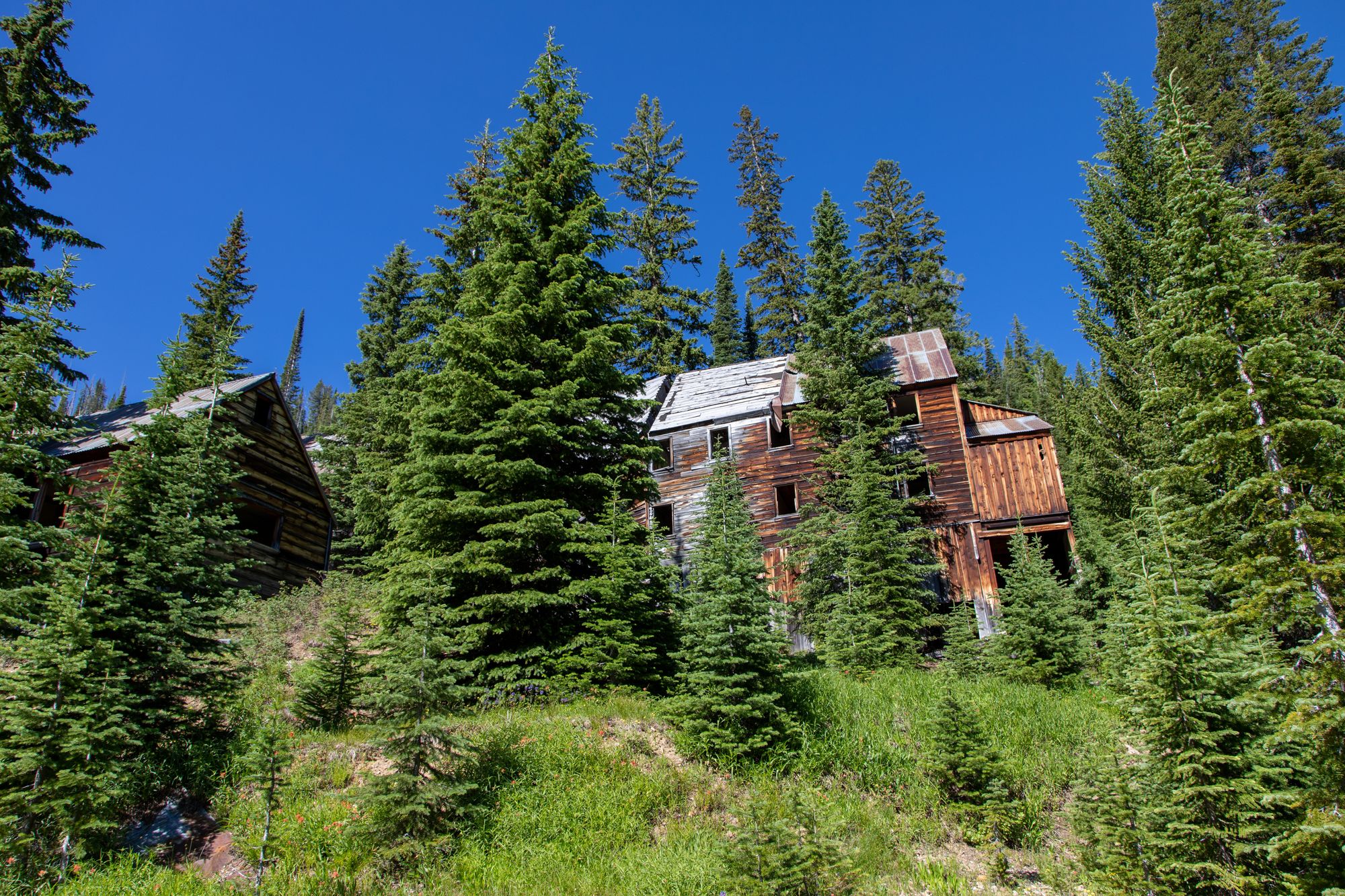 A mining camp with a three-story bunkhouse, a dozen cabins, a boiler, and a mill were all built in the meadow below the mine. Electricity was first delivered to the camp by a wood-fired boiler. And even after other mines in the district fell idle, this mine remained active. It was still producing mercury until 1959.

This mining camp is way out in the woods, and getting there is a bit of a journey. The road is rough and narrow, and it requires 4WD. If you head out here, plan ahead. It is a long way from town.
---
GPS