Deep in the forests of central Idaho and almost entirely surrounded by the Frank Church-River of No Return Wilderness is the Sunnyside Mine. Once a large mine, it has been completely reclaimed. It does have some mill ruins left.
Discovered by the Caswell brothers in 1899, they sold the mine soon after to what became the Belle of Thunder Mountain Mining & Milling Co in 1902 and started to develop the mine. The mining company built an 8,000 ft aerial tramway down to a 40-stamp mill (also reported to be 25-stamp by some) at the Belleco mining camp on Marble Creek. A cyanide plant was built in 1906. The mine soon fell idle though.
In 1924, the mine was opened back up by D. C. and Robert McCrae, and R. A. Davis who constructed a 10-stamp mill next to the mine (also reported to be a 25-stamp). And was operated sporadically until 1938. In the end, the mine had over 9,000 ft of underground workings.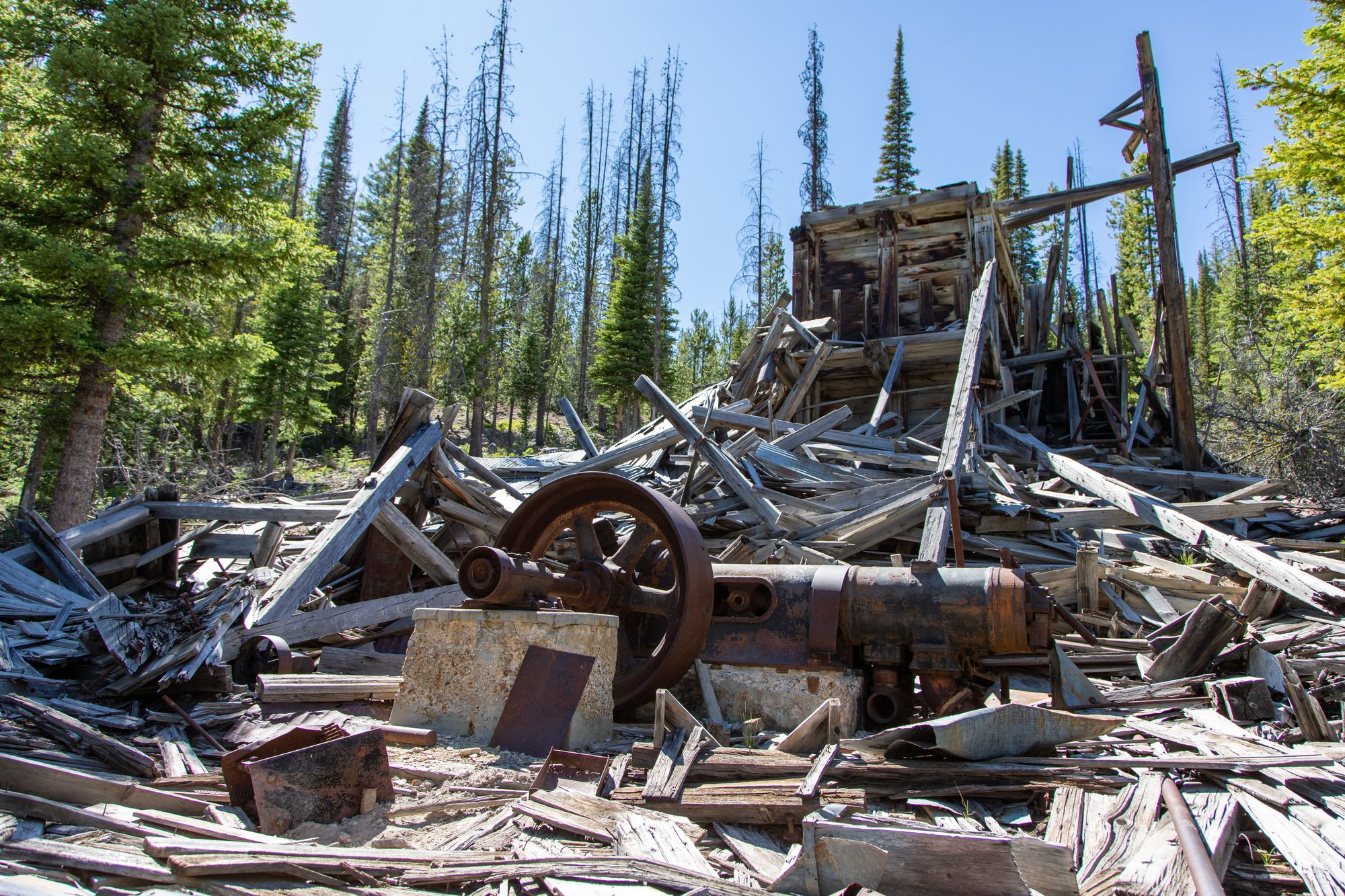 The mill has collapsed but there are a few interesting pieces of equipment left over, including an unusual-looking engine. We also found a cabin on the way to the mill. Someone used it for hay storage. I wonder why?