The Oro Cache Mine was a small gold producer in the Beaverhead Mountains near Salmon. It is at the head of Freeman Creek, and was the largest mine in the tiny Carmen Creek Mining District.
The mine was supposedly discovered in 1897, and was developed rapidly. It operated intermittently until closing in 1907. Based off of the remnants at the site, it appears that little work was attempted since then.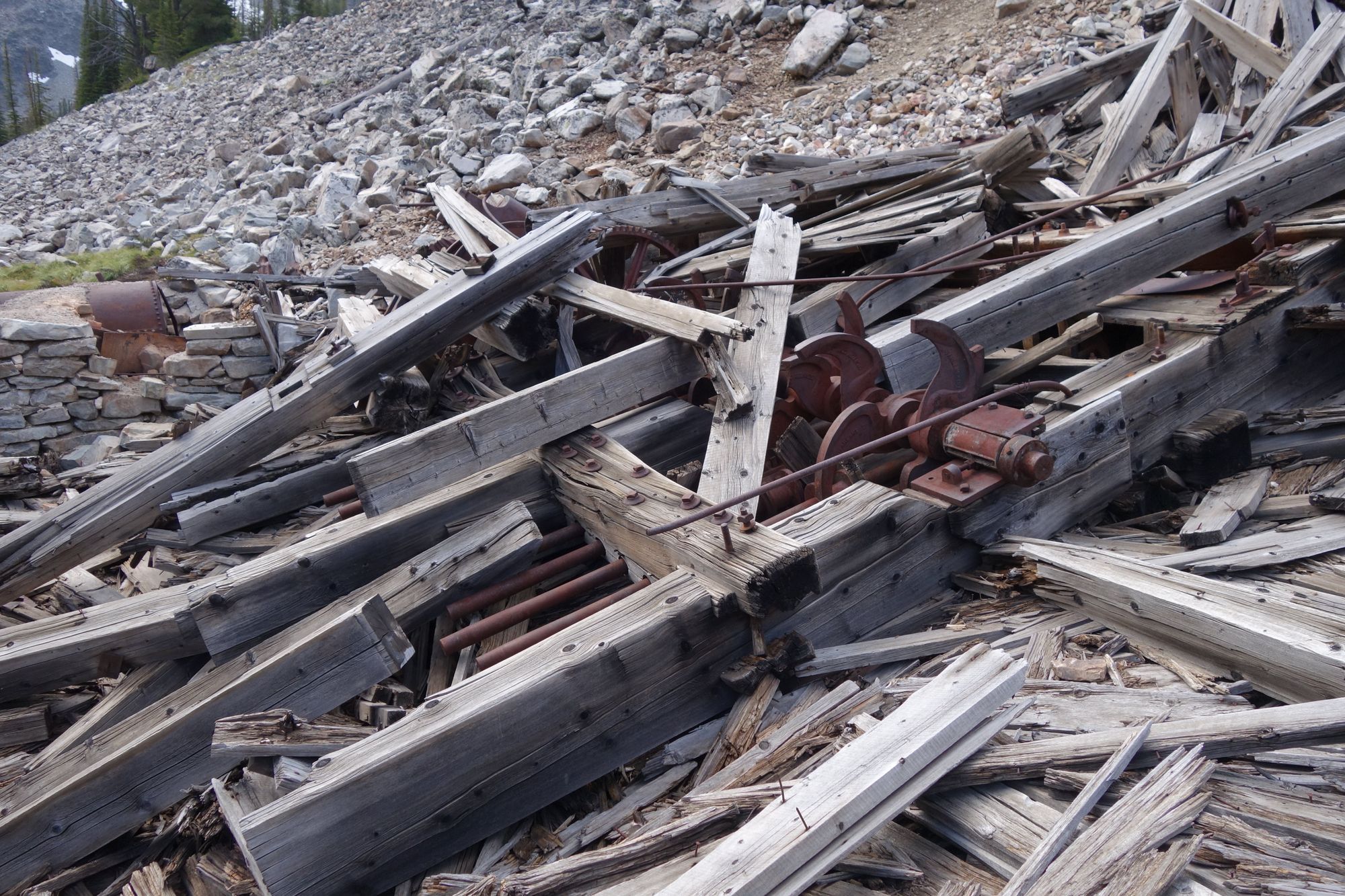 Most of the remnants at the mine are around the millsite. The mill has been flattened by years of avalanches, but most of the equipment remains. At the site are a strange gear driven set of 10 stamps, a boiler, jaw crusher, and air compressor.