Tucked away inside a canyon of the Desert National Wildlife Refuge is the Hidden Forest Cabin. Built around 1900 by folks unknown, the rustic, single-room log cabin was once used by Nevada game wardens in 1936 when the Desert NWR was established. More recently, in 2008-2010, the cabin underwent restoration work by volunteers and the Desert NWR staff. It is open for overnight use on a first-come, first-served basis. The cabin consists of a wood-fired stove, bed, table, and chairs. A small kitchen area is stocked with a few canned goods that people bring up for emergencies. Please use Backcountry Cabin Etiquette and keep the cabin clean and in better shape than you found it.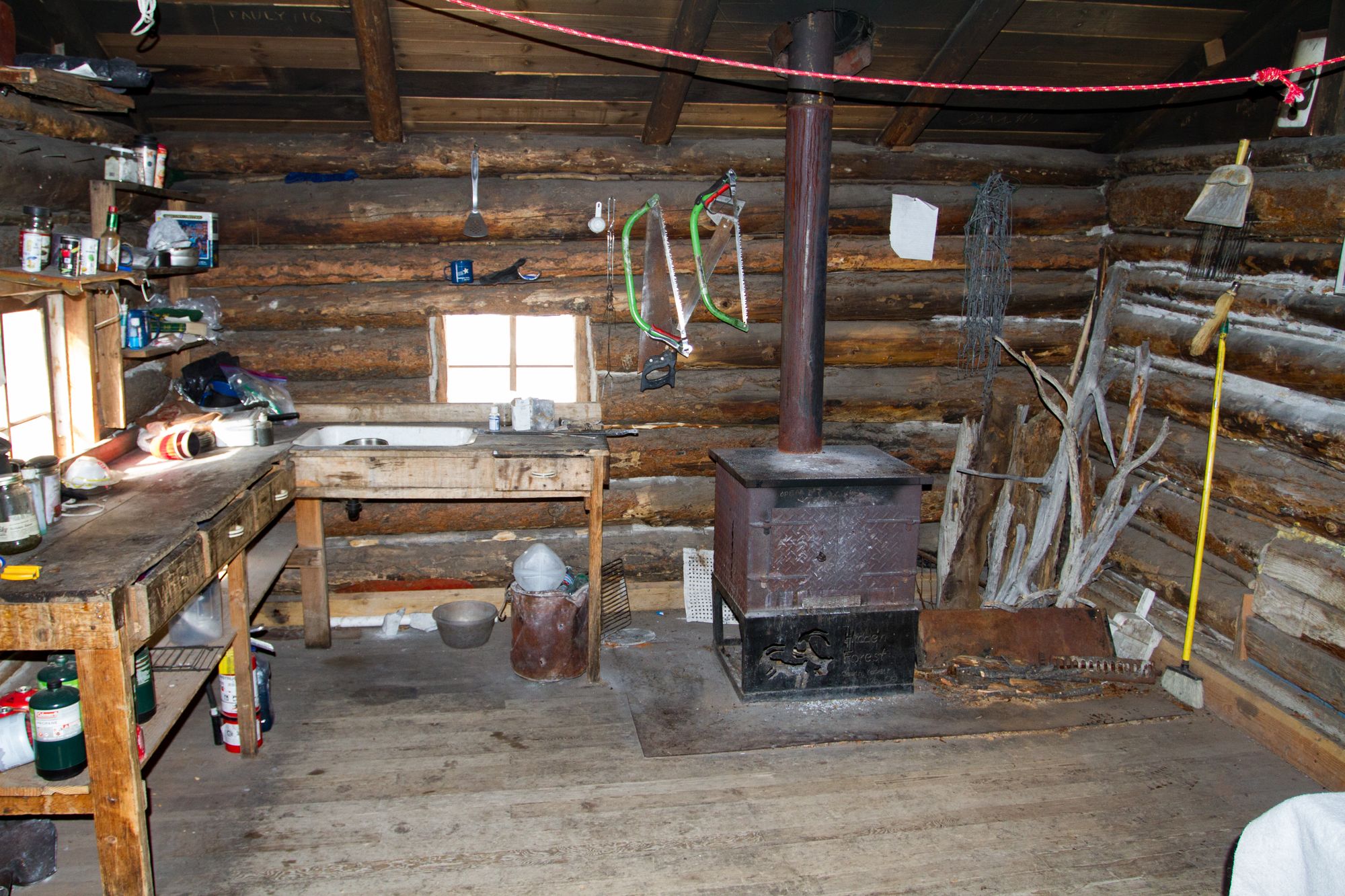 To reach the cabin, you'll need to hike 5 miles up Deadman Canyon. It's a long, steady grade up the canyon from the creosote and Joshua tree-covered Mojave Desert into scrubby Pinyon pines and, eventually, the cool shade of the Hidden Forest of the high country. This isolated stand of tall Ponderosa pines and white fir trees is an uncommon and welcome sight. The Hidden Forest extends for a couple of miles along the canyon, and the trail leads you right to the cabin.
The U.S. Air Force had plans to expand its training and practice bombing operations over the Refuge, but that seems to have fallen through for now. The Desert National Wildlife Refuge was established to protect the dwindling bighorn sheep population, which had dropped to under three hundred individuals in the 1930s.
Also, don't forget to check in at the Desert NWR's beautiful new Visitor Center in Corn Creek. They appreciate hearing from folks, and visitation helps their funding.
---
GPS