Over in eastern Death Valley just north of the Keane Wonder Mine is the Indian Mine. It is a small mine worked for gold with only minor workings and was never profitable. What makes it a worthwhile visit is the mill and its remaining single Nissen stamp mill.
The Indian Mine was initially discovered by Johnny Hughes, a Shoshone Indian, in 1903 while hunting for bighorn sheep. Hughes showed his discovery to a man named A. K. Ishmael, who located the gold ledge as the Indian Mine in December 1904. Burdon Gaylord, a backer of Death Valley Scotty, bonded the claim for $20,000 the following year. Gaylord developed a 60-foot adit but failed to recover his losses. The mine reverted back to Ishmael, who did minimal work on the mine for the next four years until he found a partner named Richard E. Clapp.
Together, Ishmael, Clapp, and a crew of men developed the mine and piped in water from nearby Monarch Spring. They built a Nissen two-stamp mill in the summer of 1910 and cast their first gold bar in September. Unfortunately, the ore was not profitable enough to cover costs, and they closed down a couple of months later in October.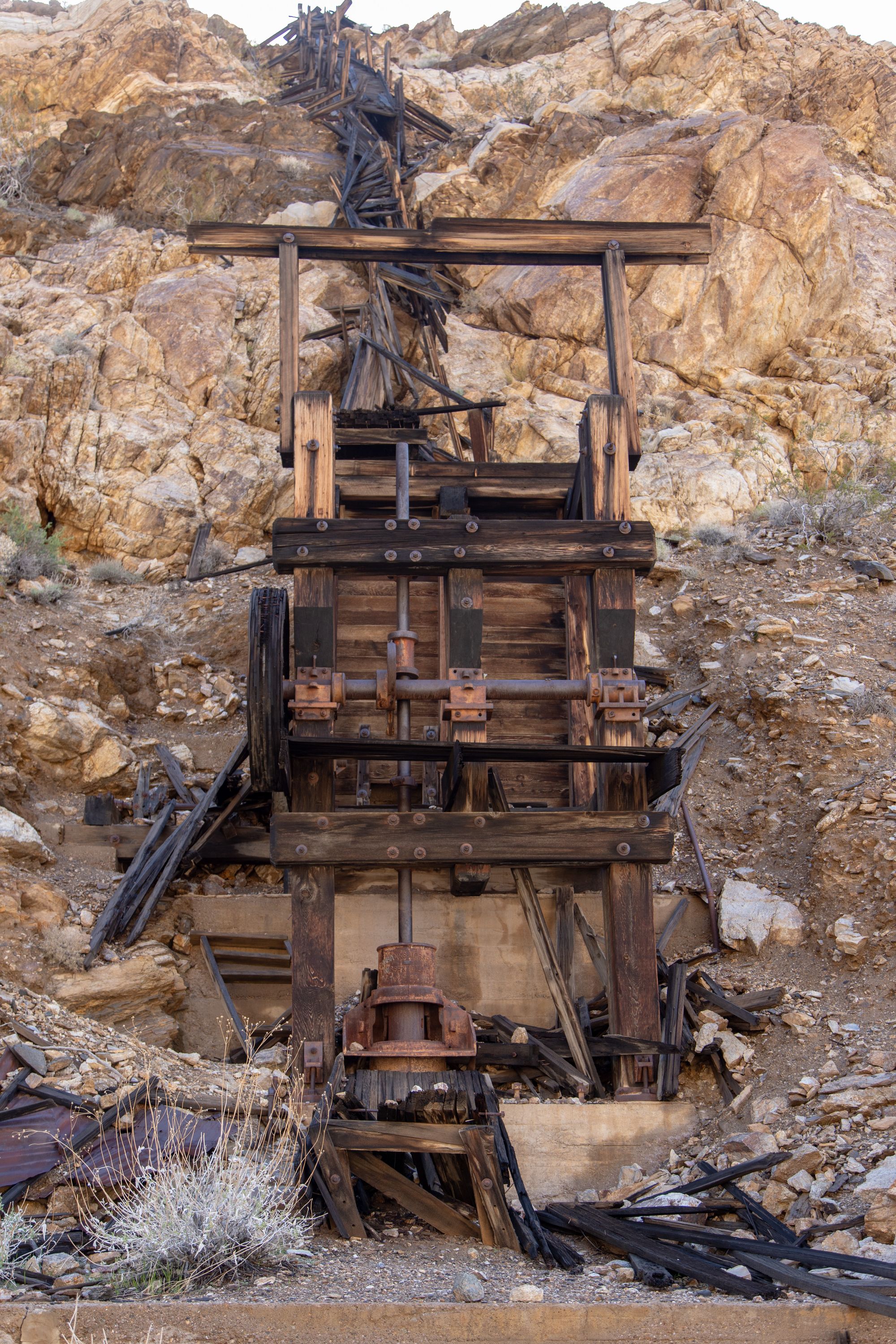 Also see the Oakland Mine and the Sound Democrat Mill for other Nissen stamps.
My photos below are from two trips: in 2019 and 2005.  
Directions