The Oakland Group of mines never produced much.
The mines were worked for gold from 1922 to 1934. A vertical shaft is reported to have gone down to at least 75 ft with drifts and a separate incline shaft that dropped to 85 ft. Water was encountered at these depths and the mine seems to have been abandoned. The shafts are all gated or collapsed now.
On the surface, an over-built concrete collar around the shaft and a cinderblock building a few hundred feet to the north suggest someone worked the mine in the 60s or later. I couldn't find any information on that. But really, there isn't that much here and normally, this spot wouldn't have even shown up on my radar…
Except for the stamp mill. And what a really neat little stamp mill it is.
There is a row of four Nissen stamps with automatic ore feeders behind each one. Each stamp has its own individual mortar box to crush the gold ore. The crushed ore would have washed out onto a missing amalgamation table and then it looks like into some cyanide tanks. The Nissen stamps are very rare to see out in the wild. The ones out at the Sound Democrat Mill and Indian Mine come to mind as the only other ones I've seen.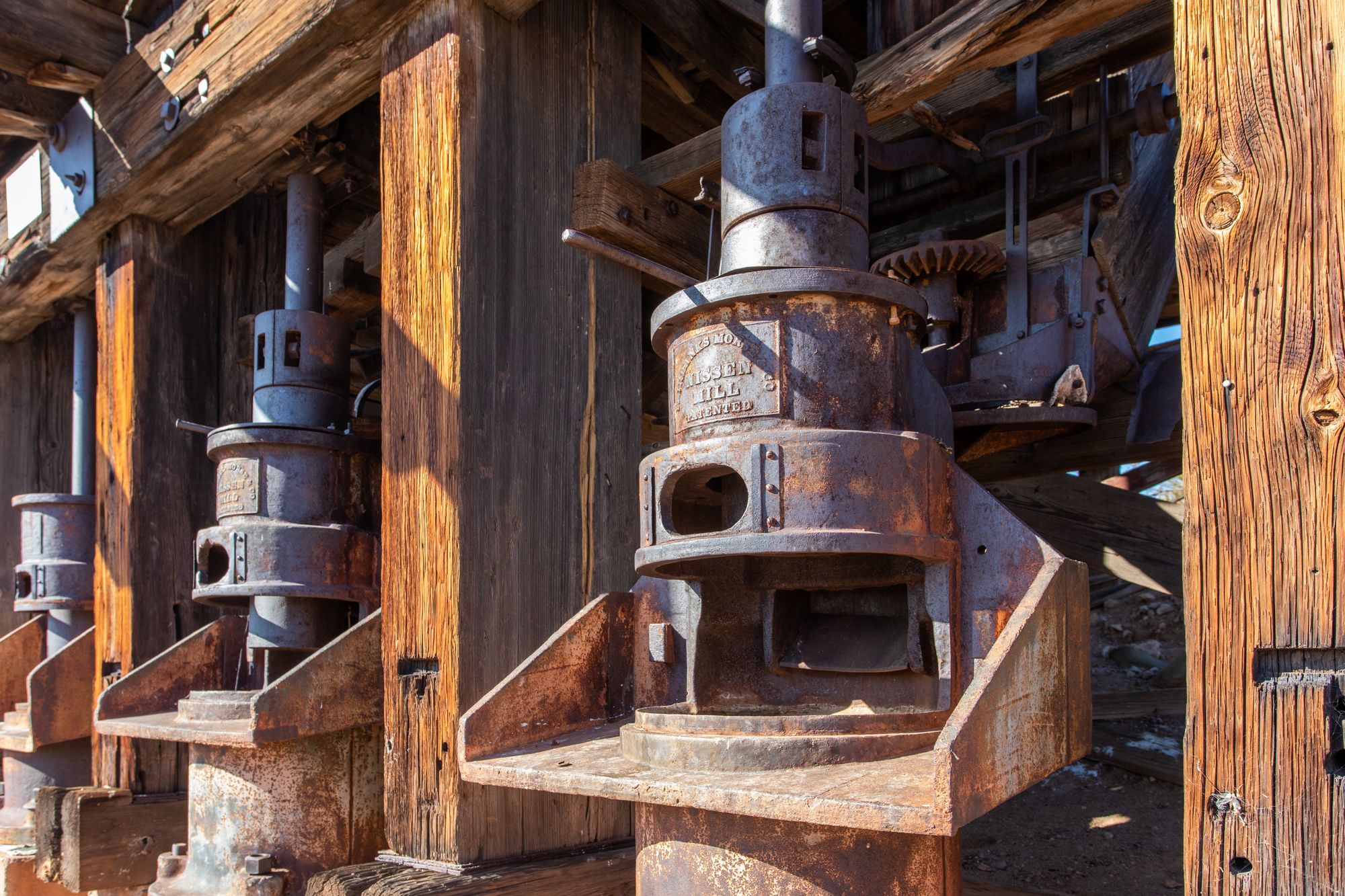 There was once a jaw crusher that would have been up on the platform above the stamps. It looks like there was once a wooden trestle that led from the mill back to the shaft, but that is long gone. I spotted a primitive gas assay furnace just to the south of the shaft.
The Berkley claim is just a few hundred feet to the south. You can see it from the mill on the top of the hill. It has a headframe, part of a compressor, and a gated incline.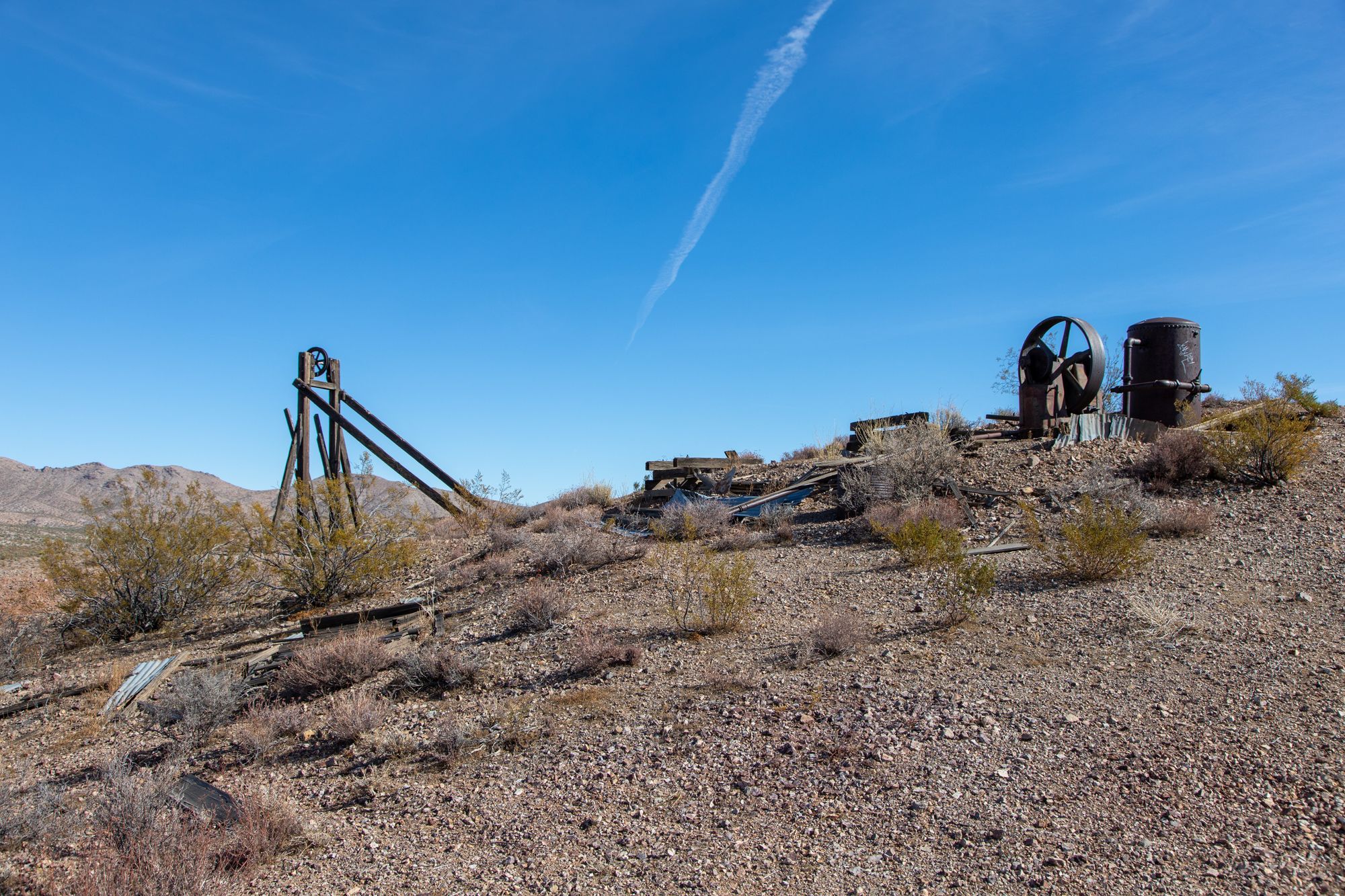 Another part of the Oakland Group, the Cabell claim, is the same distance again south from the Berkley. There is a compressor, engine combo, and a gated incline shaft there. Side roads lead to both of them.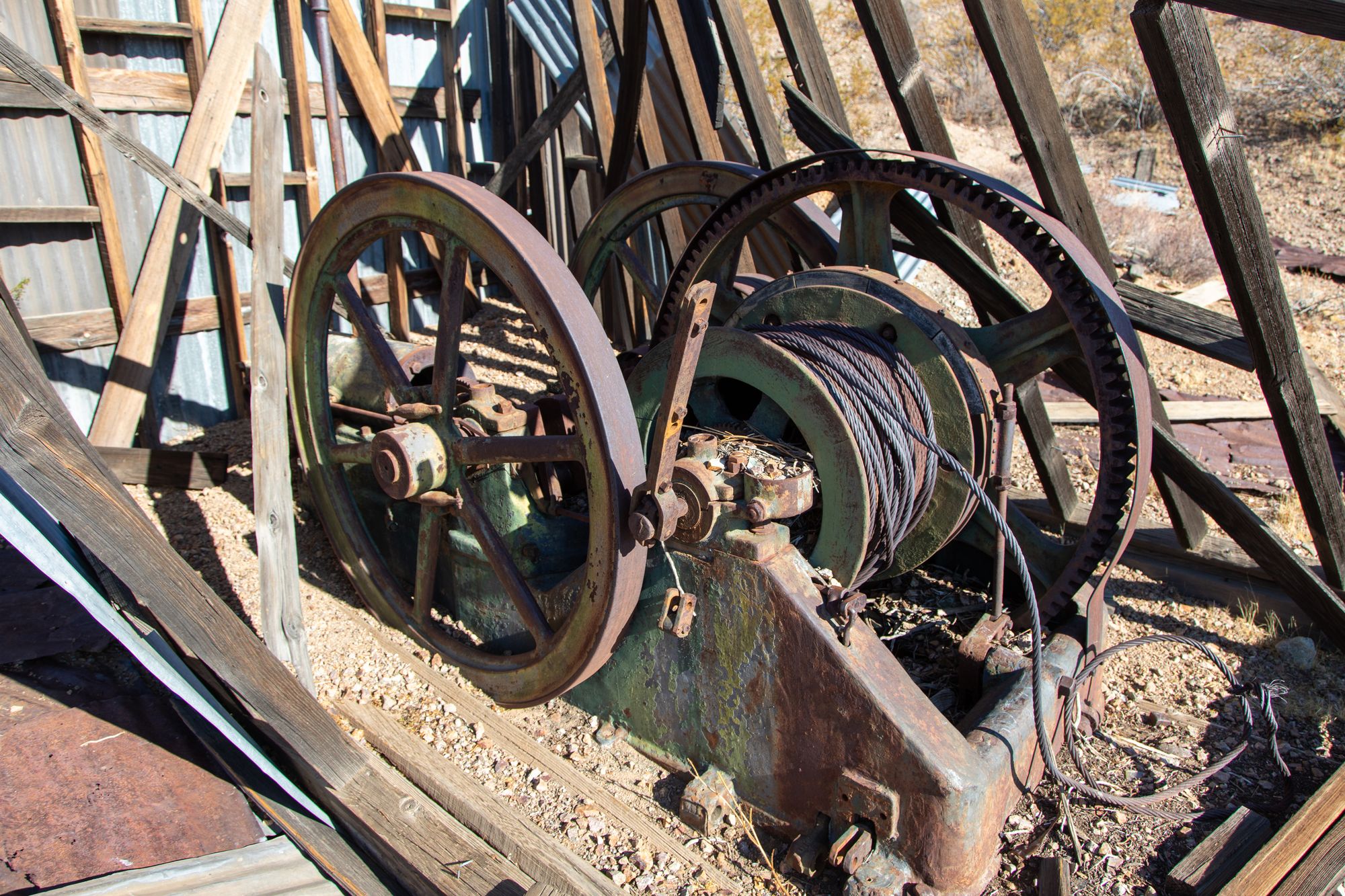 Although there are signs on the mill, shaft, and building that say "Private", this is BLM land. This site is well known by the locals.
Aerial Photography was provided by my friends at ProAerial Media, LLC as a part of their Historical Preservation Project.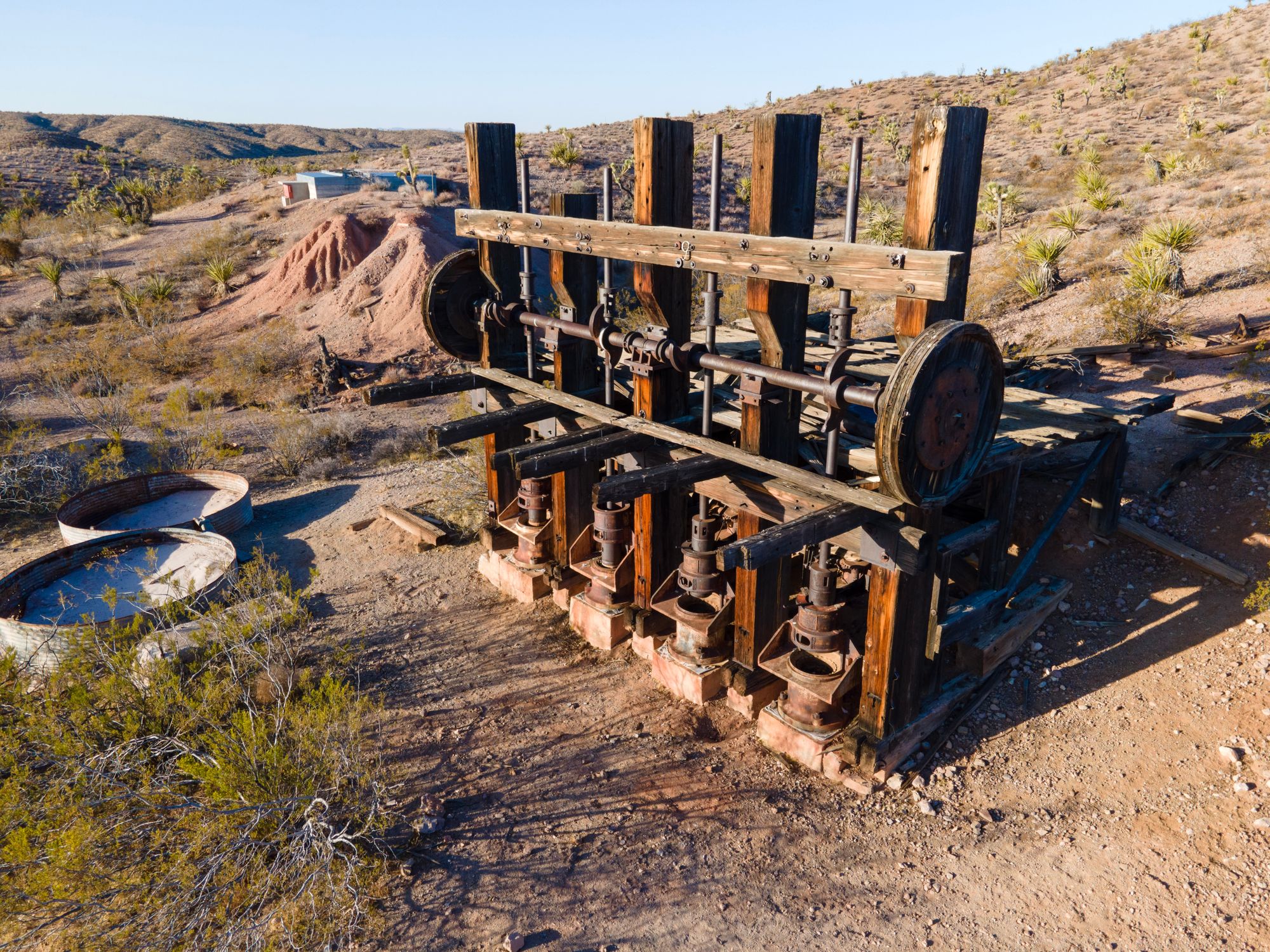 Directions