The Sound Democrat Mill is an awesome find and one of the highlights of the San Juan Mountains.  The mine was first discovered in 1899. Gold and silver ore from the mine was packed on mules over a 13,000 ft ridge to the Sunnyside Mill in Eureka Gulch.
In 1905, this mill was built closer to the mine to process ore from the Sound Democrat and the adjacent Silver Queen mines.  The mill originally had four Nissen stamps, and around 1909, it was enlarged to seven.  It ran for a few more years until 1914 when the mine and stamps fell silent. Nissen stamps are rare, especially out in the wild. Check out the Oakland Mine for another example.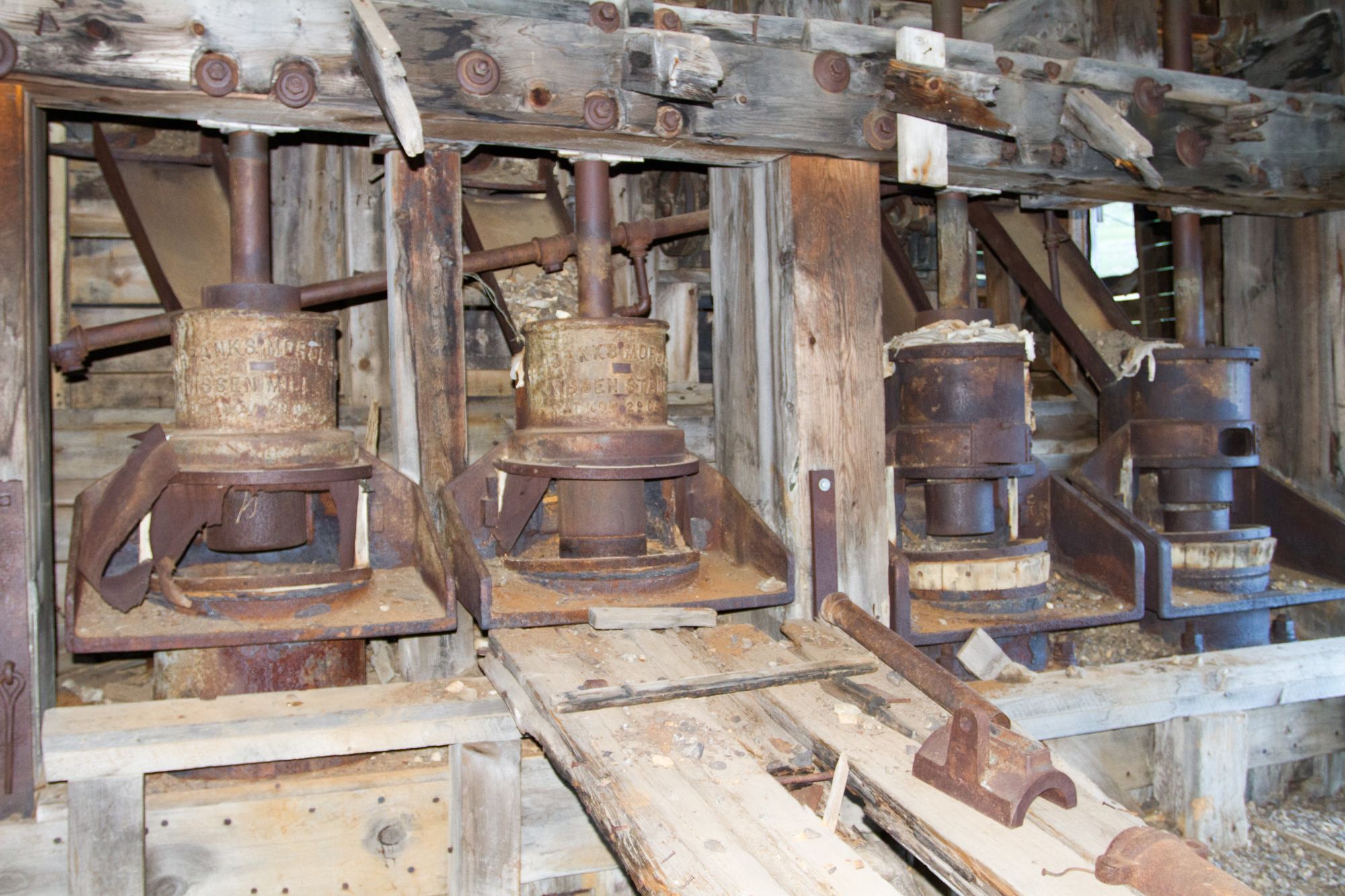 The Bureau of Land Management (BLM) restored the mill. It is amazing to see some of the equipment still here after over a hundred years.  It is one of the most complete stamp mills remaining in the high alpine elevations of Colorado.  Please help protect it from further destruction.
Photos are from 2005 and a return visit in 2016.