In 1929 the Gold Hill Mine, comprising five claims about a mile west of the Pinto Wye Arrastra in Joshua Tree National Park, was owned by C.H. Wiser and Anvil B. Johns of Rialto, California, and J.A. Johns of San Bernardino. They set up John's Camp nearby to support work at the mine.
Little is left of the Gold Hill Mine or John's Camp today but they and the stone cabin ruin beyond are definitely worth a visit.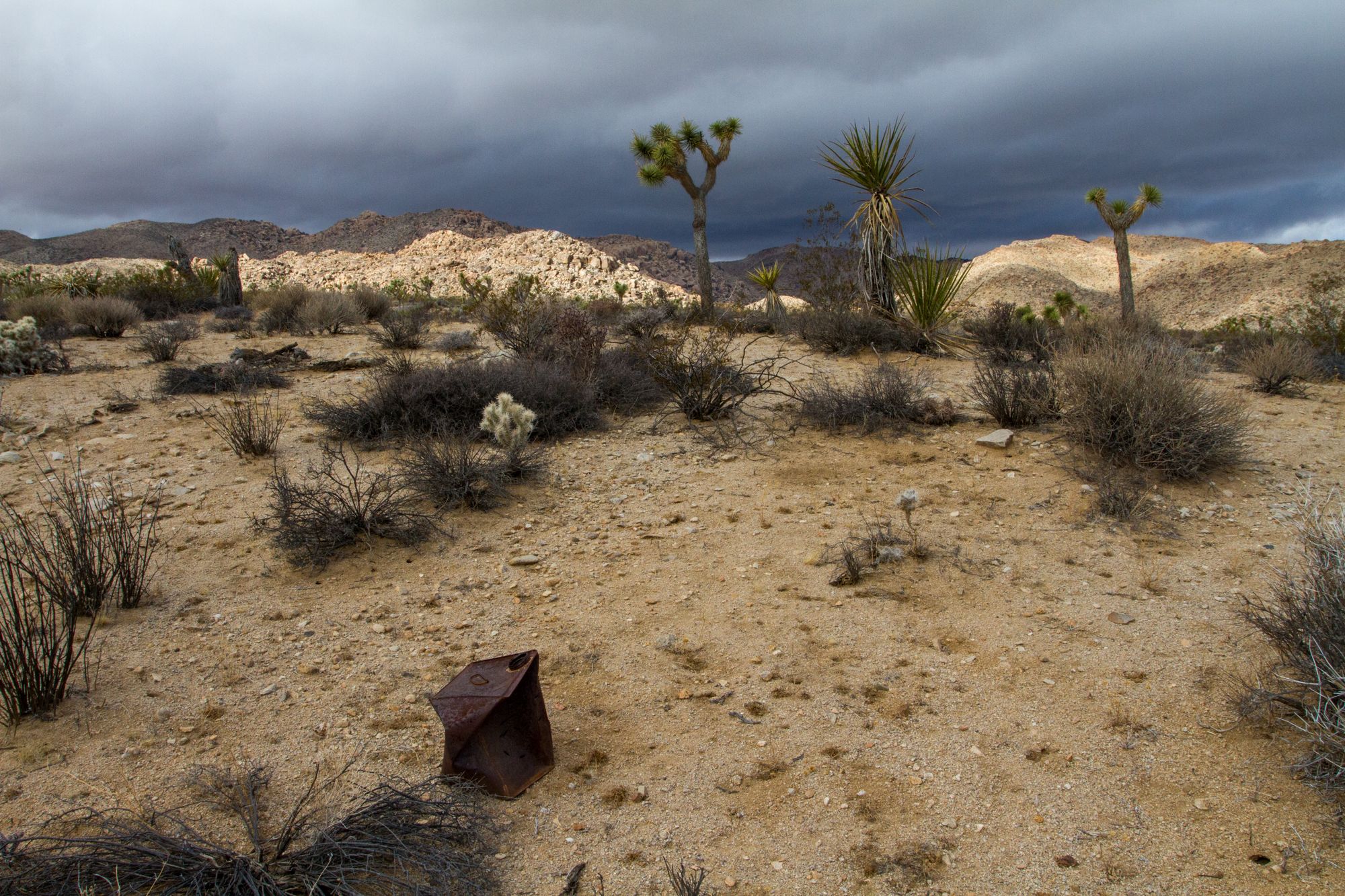 John's Camp contains a small concrete foundation, oven, a water storage reservoir (or cold storage), a trash dump with bottles, old tin cans, and misc. debris. Above the camp is the Gold Hill Mine.
Just down the wash from John's Camp and the Gold Hill Mine is what I'm calling the Boulder Cabin. Set between granite boulders, it was likely built by a miner and could have been built by one of the Johns or Wiser who founded the Gold Hill Mine. It is an interesting spot.
Nearby the rock-stacked cabin is an old vehicle. I would have guessed it is a Ford Model T but people who know old cars say it is actually a 1915-1916 Dodge that has been converted into a flatbed truck.
My photos are from a couple of trips in 2016 and 2018.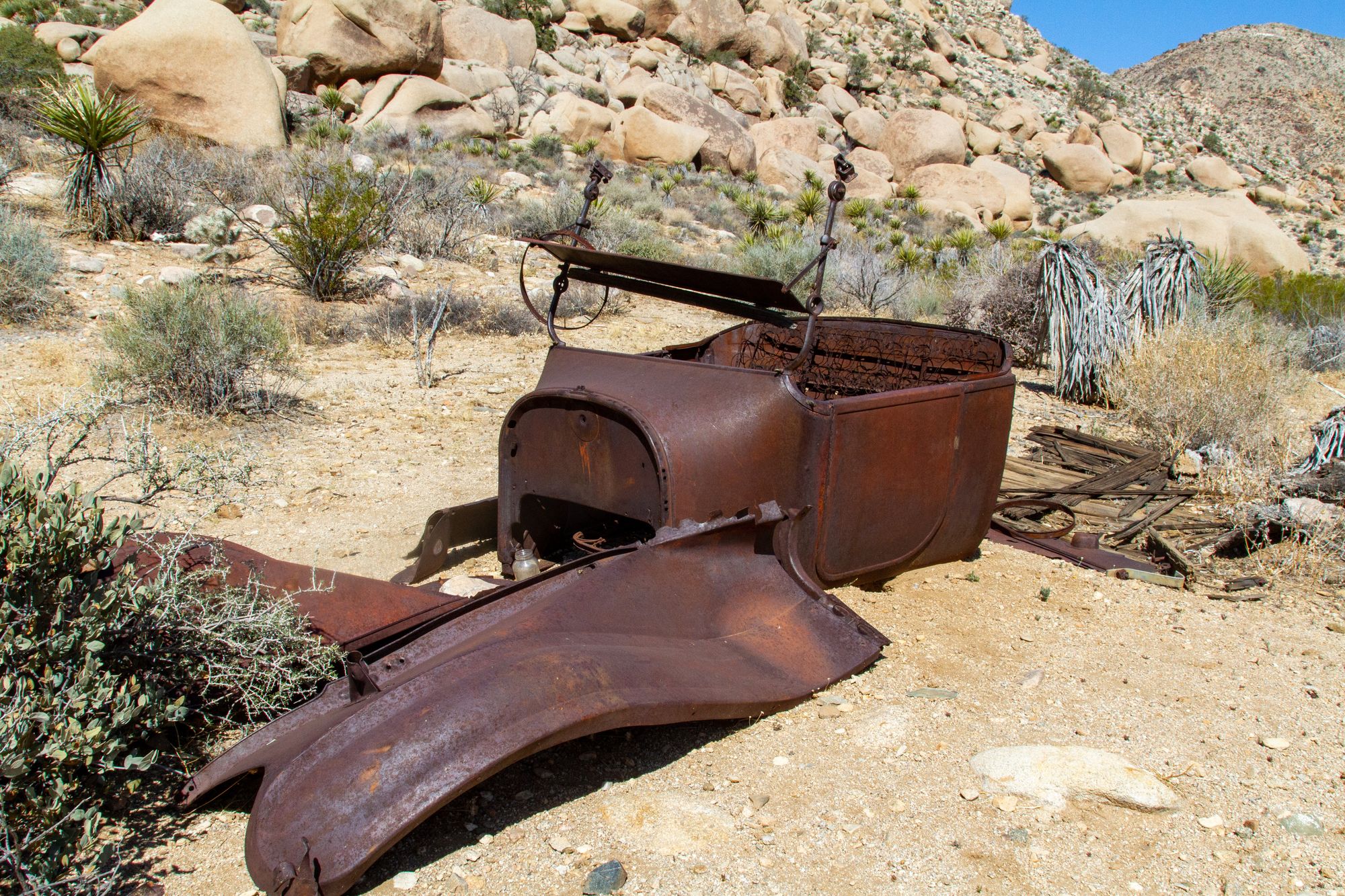 Directions