Located in 1946, this tungsten mine is a fairly recent discovery. In 1949-50, the mine was worked by Carl Cooper and R. C. Peterson of Gabbs. It was later worked by a Ray Ricketts.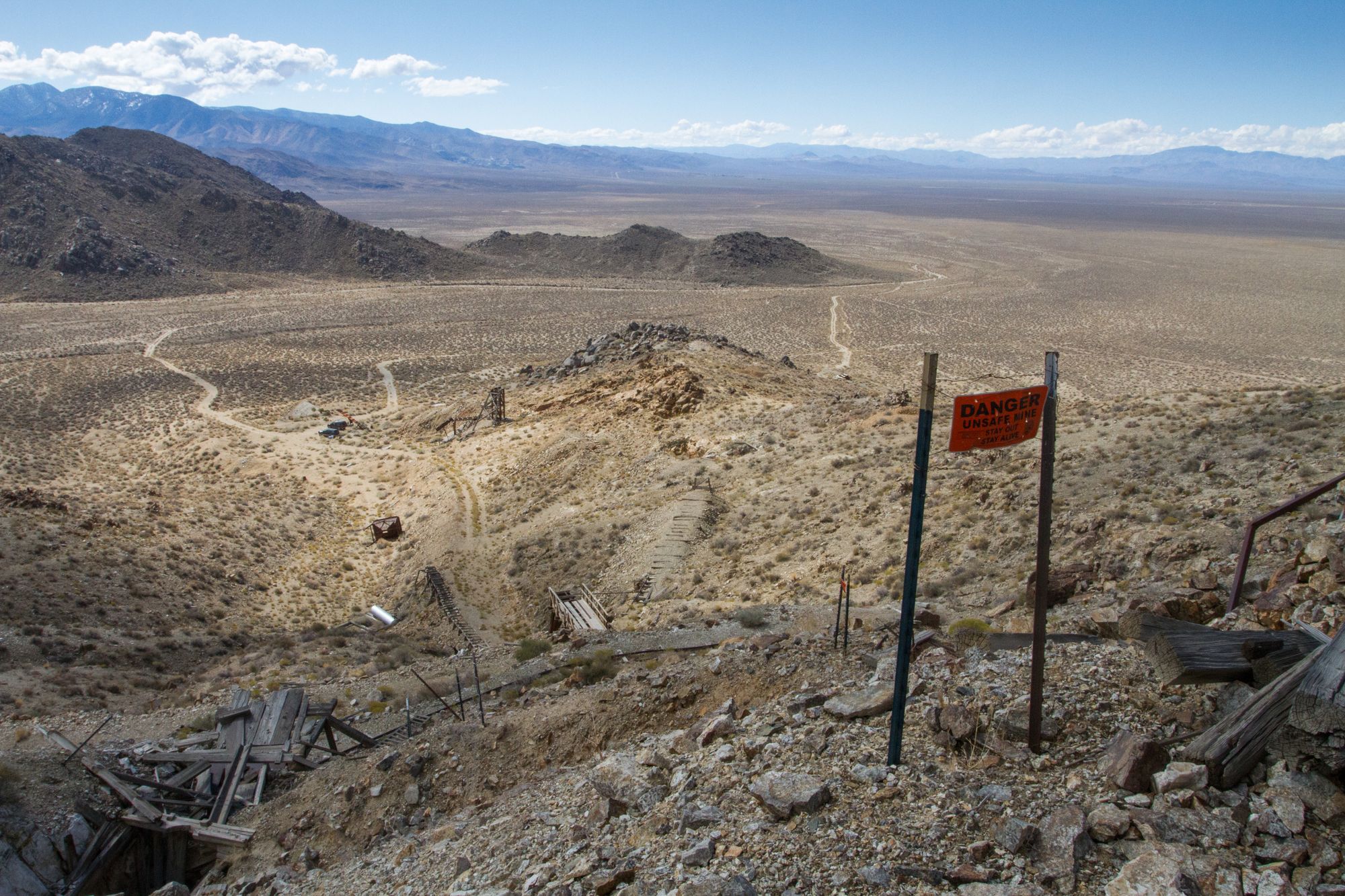 What is interesting about this mine is that it once had a cage lift (elevator) in the main shaft. An ore trestle runs to an ore bin in the upper workings.
I first visited this mine back in 2002,  and recently re-visited it with Boxcar in Sept 2017.