High on top of a mountain in central Nevada is the Senator quicksilver mine. The history of the mine is a little hard to follow as the property changed hands a few times and recorded owners and production are missing, but from what I can tell, the mine was first operated in 1925 and ran until WWII.
The mine was first reached by mule trail, but these days, the trek getting up to the mine camp involves some 4wd driving with a high clearance vehicle. The road follows a canyon to a set of aggressive switchbacks up to a ridge at 9,500 ft. The view of the valley 4,000 ft below is impressive. From here, the road drops down the mountain to the mine camp. This section is rougher and requires 4wd LO gears. There are some tall bumps on the road and no place to turn around, so be careful not to get high-centered or stuck. If in doubt, scout ahead or hike down.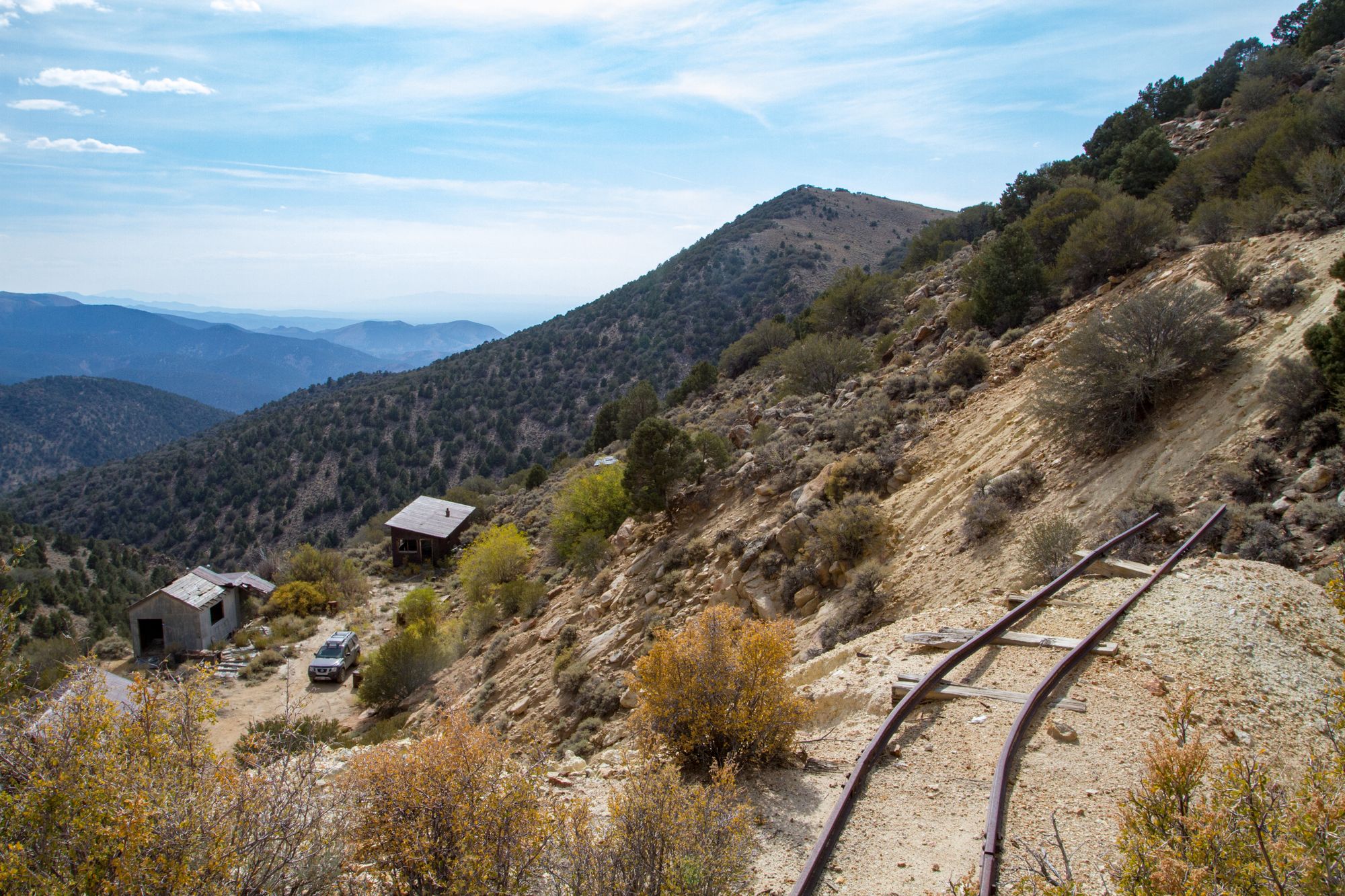 The mine camp consists of a workshop, cabin, and trestle with an ore bin. An intact brick mercury retort is the most interesting thing here. Ore would be loaded into the twin pipes of the retort and roasted. Mercury vapor would be driven off the ore and condense in a cooler secondary tube. When all the ore was roasted, the mercury would be drained into a flask. This is a nice retort (as retorts go…) and was even equipped with an automatic ore feeder, which is an unusual find.
All the mine adits are caved-in and there is not much else besides the buildings at the old camp. Still, it is an interesting place to visit. The prospectors who built this place sure picked a great spot for a mine.