Also known as Macey's Cabin and the Nelson Cabin, it was built for the Cerrussite Mine which it sits next to. It is a cozy little spot we've been visiting since 1999.
J. F. Wasson staked a claim on the site on February 25, 1954.  The cabin probably dates from around then and has been improved a number of times over the years. The mining claim was quitclaimed by Sam Wasson to Jim Macey on May 5, 1986. He worked it occasionally until the California Desert Protection Act expanded the boundaries of Death Valley National Park in 1994. (And consequently, made Death Valley the largest national park in the lower 48 states.) Since then, it has been available on a first-come, first-served basis. Use Backcountry Cabin Etiquette when visiting. Please treat it with respect and keep it clean. A risk of Hantavirus exists in old cabins like this.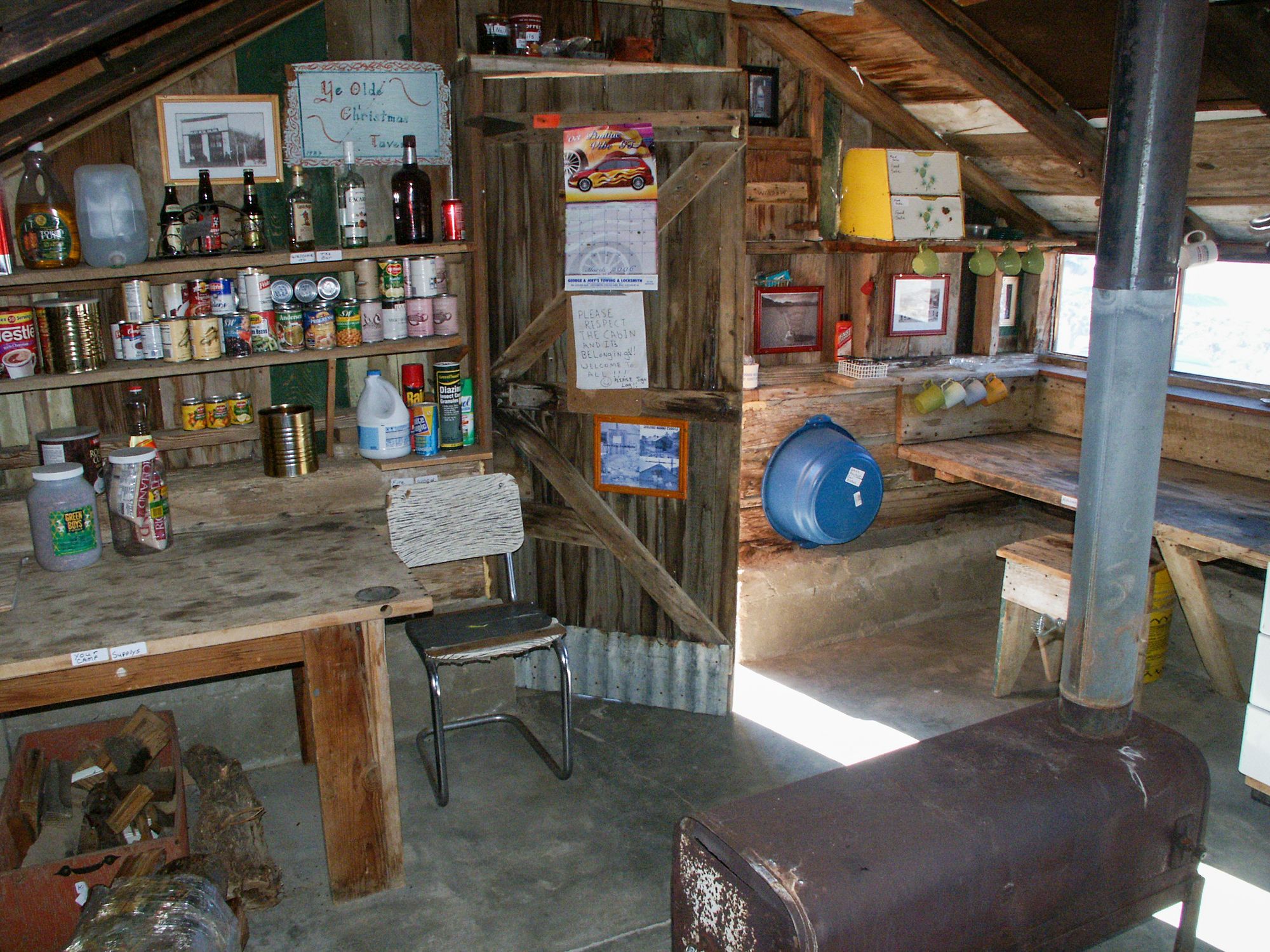 The mine was (mis)named for the mineral cerussite which was found here. It is a lead ore.