I met up with Ed, and we did a moderate hike out to this nice metal cabin. I haven't been able to find out the name or history of this place.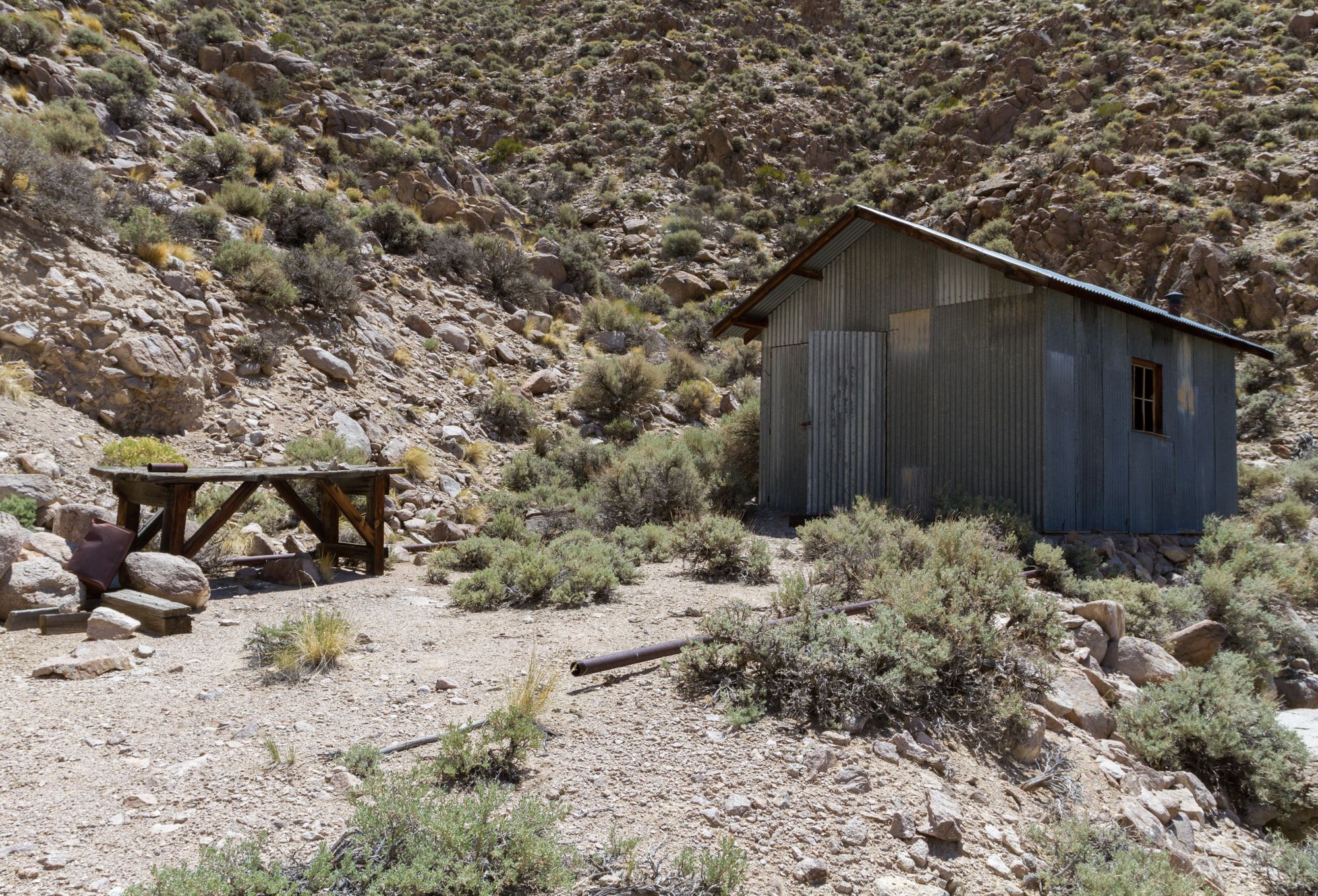 The hike took the better part of the day and some route finding: up long sandy washes, a steep climb up an 800-foot ridge, and a straight drop down the other side. To mix things up, we took a different way back.
Central Nevada is typically a very lonely country. Not only did we not see another soul all day, we didn't see any footprints either. Please leave everything as you find it.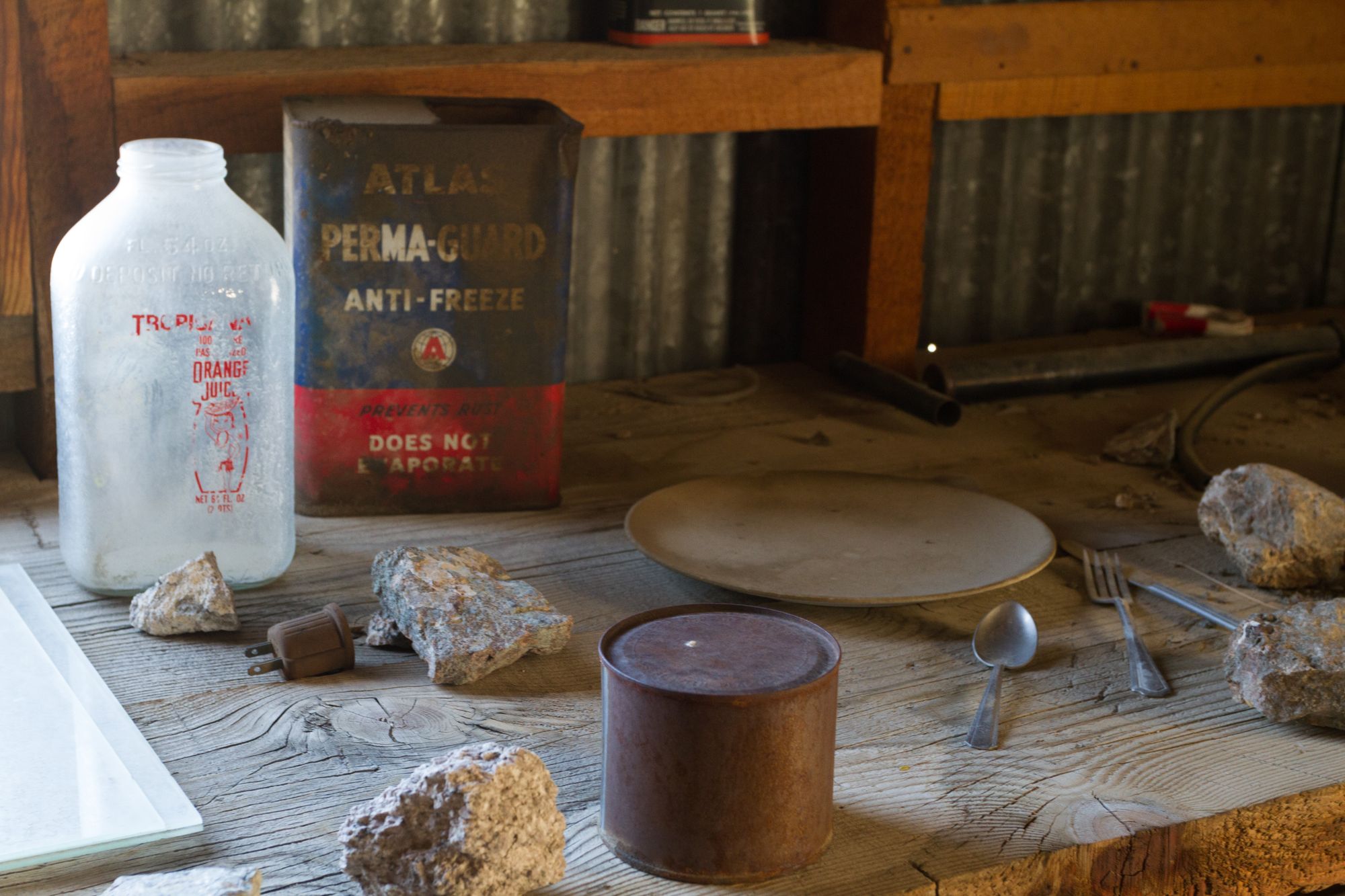 I believe the roof of this cabin has blown off since my visit in 2012.
---
GPS