The Mastodon Peak Loop is an easy and well-known hike in the southern end of Joshua Tree National Park, but the history of the mine and nearby mills are lesser known.
The Mastodon Mine was owned and operated by George Hulsey (and his family) of Indio. The gold-bearing quartz vein was likely discovered in 1919, and an incline shaft was eventually developed to a depth of 75 feet on the vein. The National Park Service acquired the mine in 1971 after many years of neglect and after the claim had lapsed. The ore bin at the mine was stabilized in 2015 by volunteers and the NPS.
George Hulsey also operated the Winona Mill (just north of trailhead) to work the gold ores of the Mastodon mine. The mill also did custom ore processing for nearby mines in the Hexie Mountains. There once was a small mining camp here with numerous buildings and equipment, including a jaw crusher, ball mill, classifiers, and amalgamation tables, all to process gold ore. It must have been quite an operation in its day. Unfortunately, only foundations remain.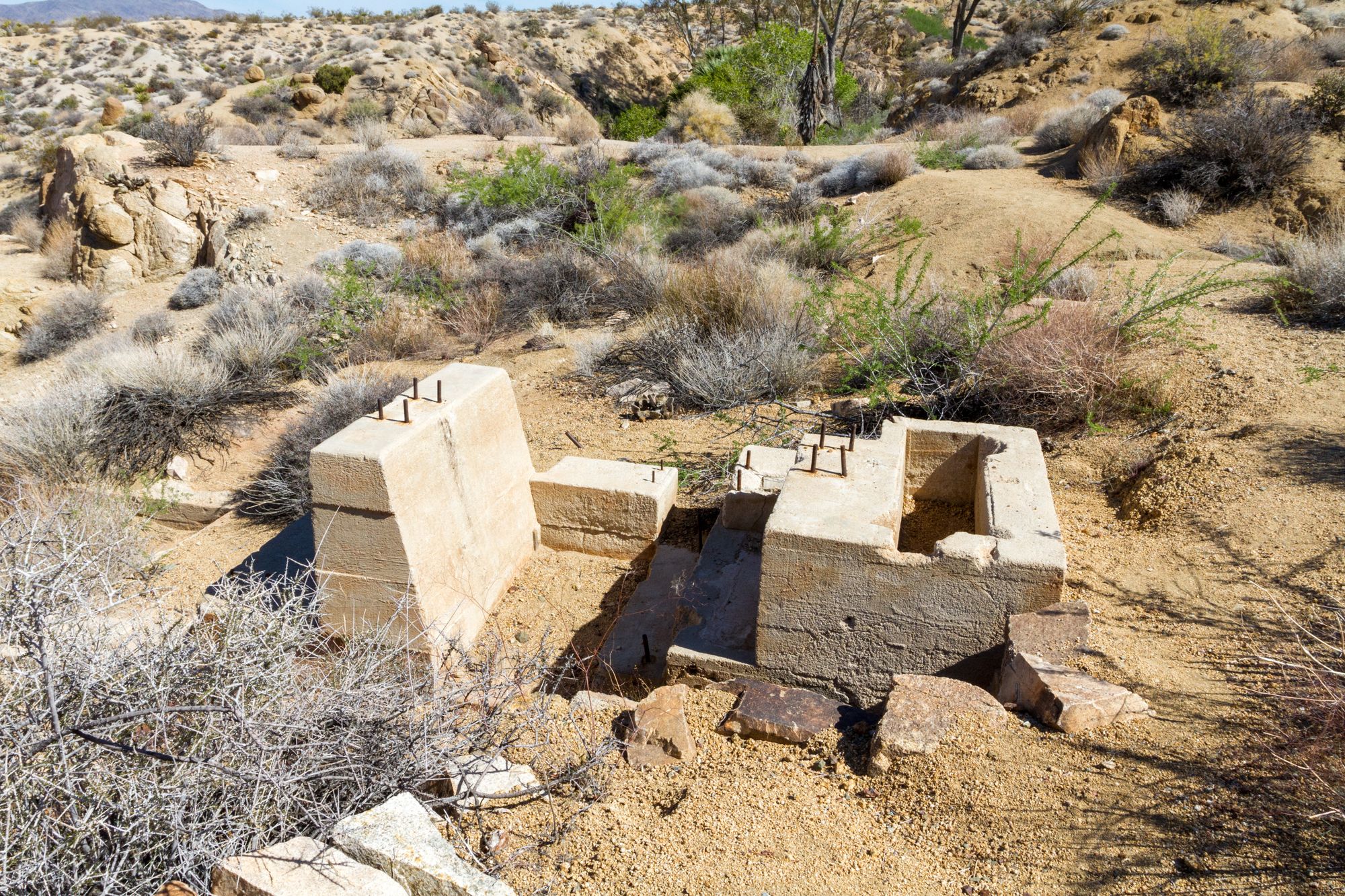 Chester "Cactus Slim" Moorten and a Mr. Hopper erected a five-stamp mill with a jaw crusher just a little ways downstream from the springs in 1934. This was the original route to get to Cottonwood Springs from the south for early freighters. The old timers named it the "Little Chilcoot Pass" as it was steep and rugged.
Moorten and Edith Hopper milled ores from their Coyote claim and other minor prospects in the area. Not much else is known about this operation. Moorten left the area around 1939, and only the foundations of this mill remain today.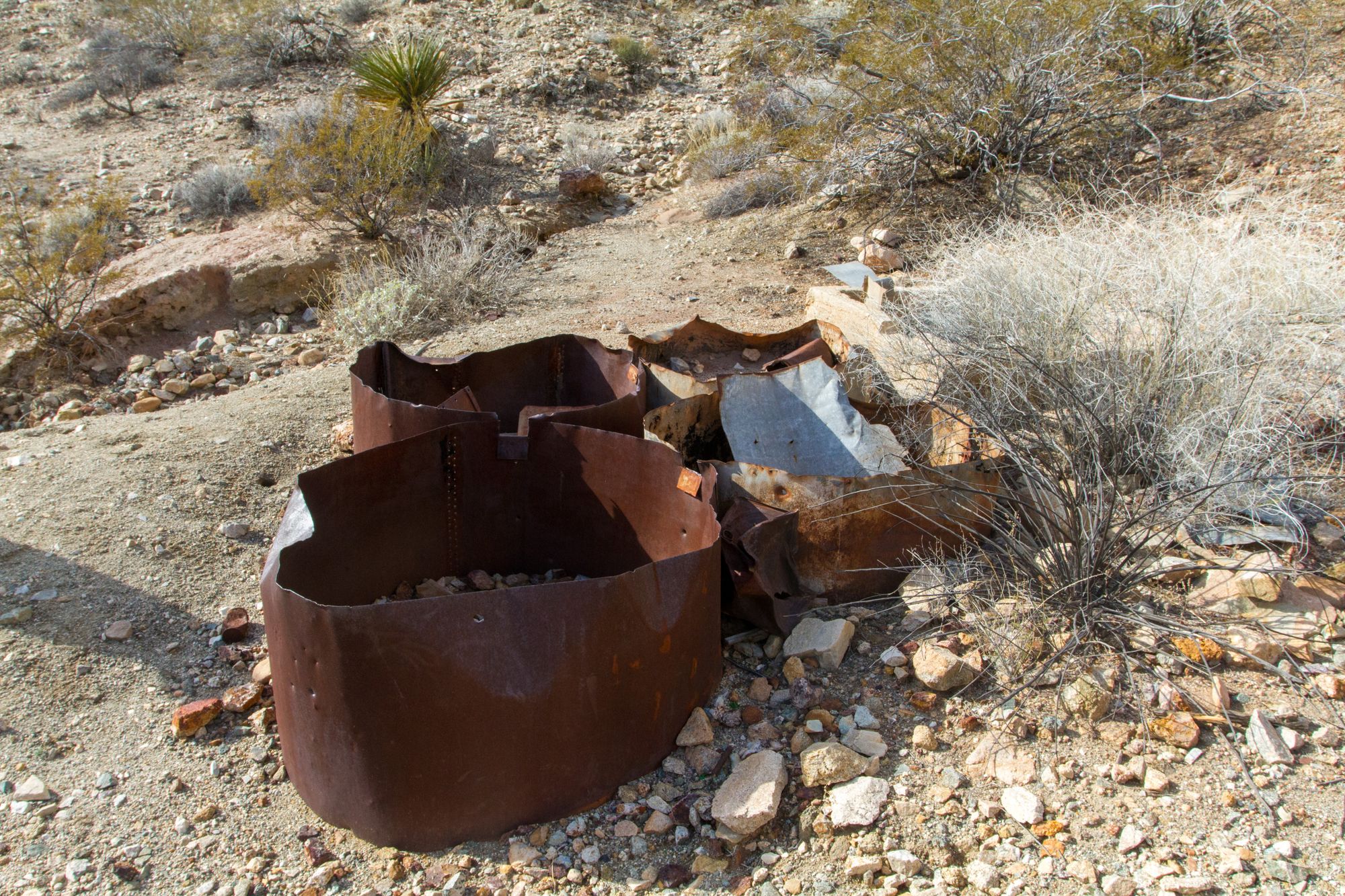 ---
Directions