Back in 2014, we returned to Nevada to do some mine exploring. We found a couple of new sites and made some discoveries at some old favorites. This was a new discovery near the Endowment Mine.  I haven't come across any history on this place but it is clear that it dates back to the late 1880s. I suspect it was a small silver prospect.
The camp has an old cabin and a few pieces of equipment laying around. The mine itself is a short vertical shaft with a wooden tripod-style headframe over it. These headframes were cheap and easy to erect. A simple tramway drops down from the mine back to camp.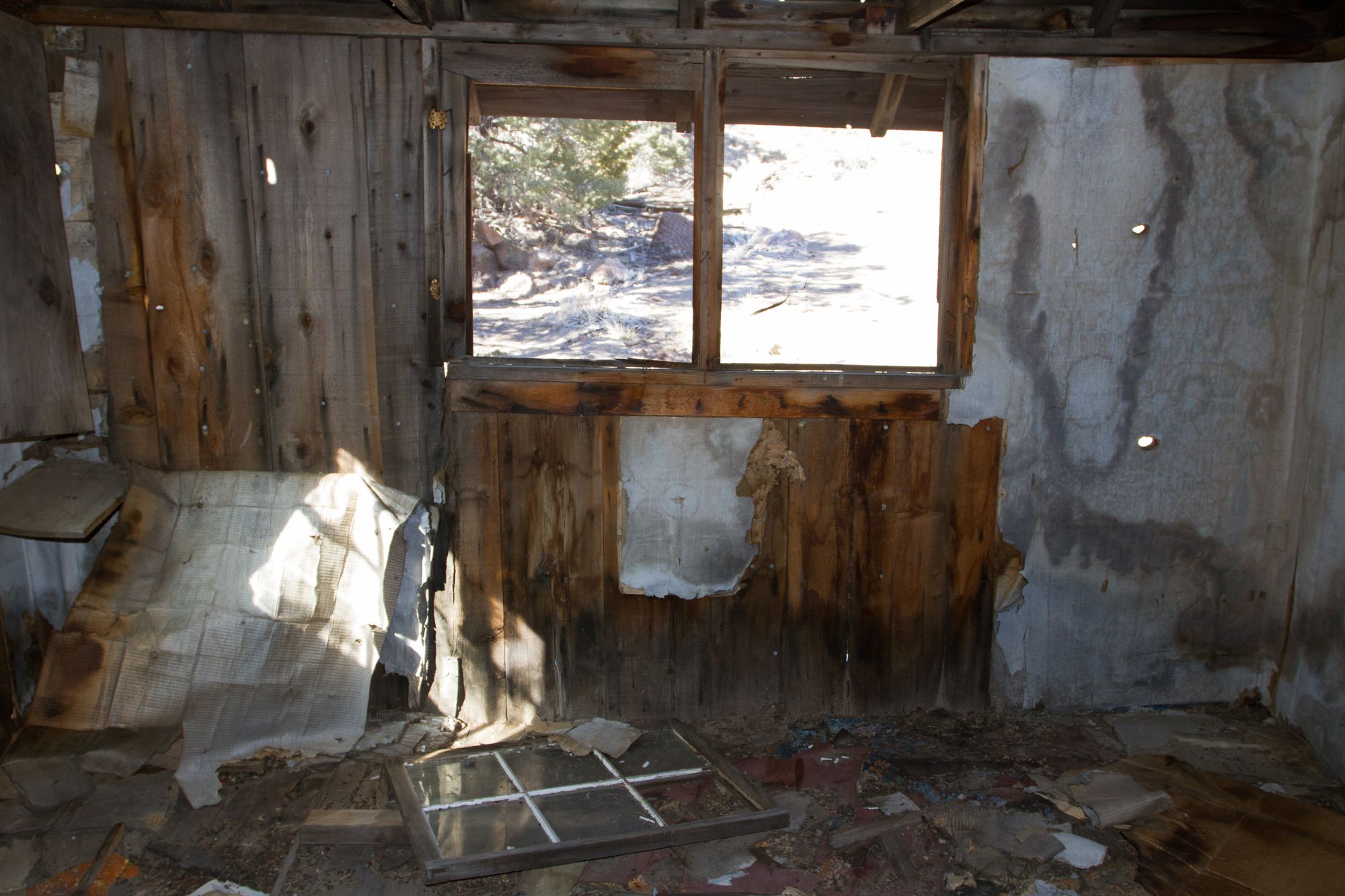 This is a neat little remote spot and made a fun hike. Approach this from the Endowment Mine.