In early 2016, I met up with DarthJenni and JP to do some exploring in the backcountry of Joshua Tree. We went on a slightly longer-than-normal hike into a seemingly endless maze of granite boulders, arches, and spires. It was almost enough to get lost in.
We wandered through an array of washes and boulders for a couple of hours; some of the granite has eroded into arches and unusual shapes. It's beautiful country and the scenery alone with worth the trip but … we also found a small pictograph site.
The pictographs consist of a few simple lines, crosses, and boxes, probably all of Cahuilla or Serrano origin. After photographing and leaving the site undisturbed, we searched the immediate area for more sites. We didn't find anything else of interest, so we spent the rest of the afternoon exploring the rest of the fantastic granite terrain. It seems strange for this pictograph site to be isolated all alone. Perhaps it was along some ancient trail, lost to modern man.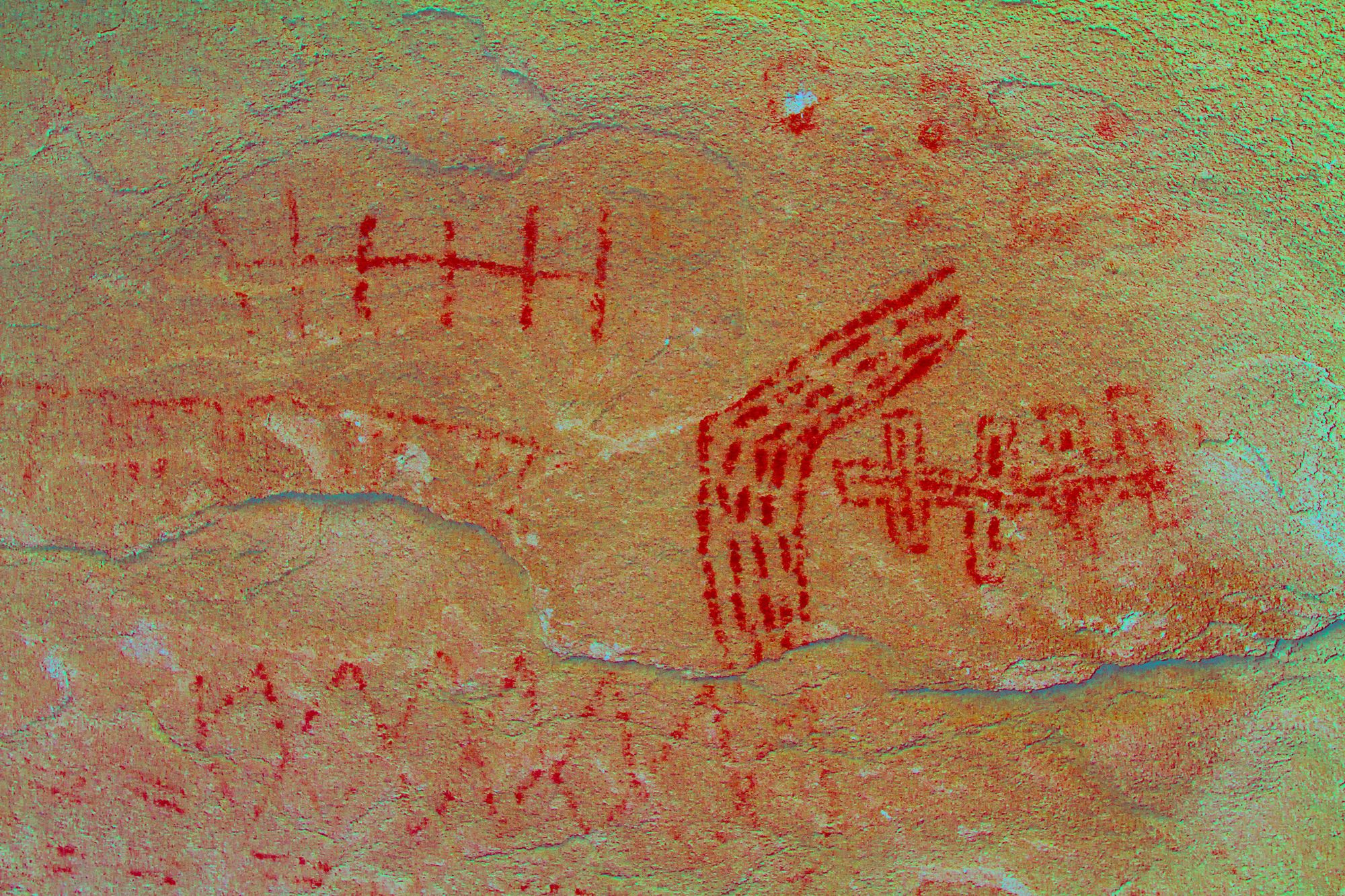 We got in contact with Joshua Tree National Park staff, and they didn't know about the site. So, later the same year, I returned with them to record the site.
---
No directions to this site.