The history of Mountain View seems to be lost to history. It is spread out in a couple of different sections. A camp with a few wooden cabins, the mill, and mine with its own little camp and the arrastra.
Judging from the large mill foundations and careful masonry it was a well-built and well-financed operation, probably by eastern investors. The mines on the hillside above suggest that the mill was set up before any real production was done on them and the ore body pinched out just below the surface. Besides being a large mill, it is also interesting in that it has three furnaces; two of them with brick arches. They only show slight use.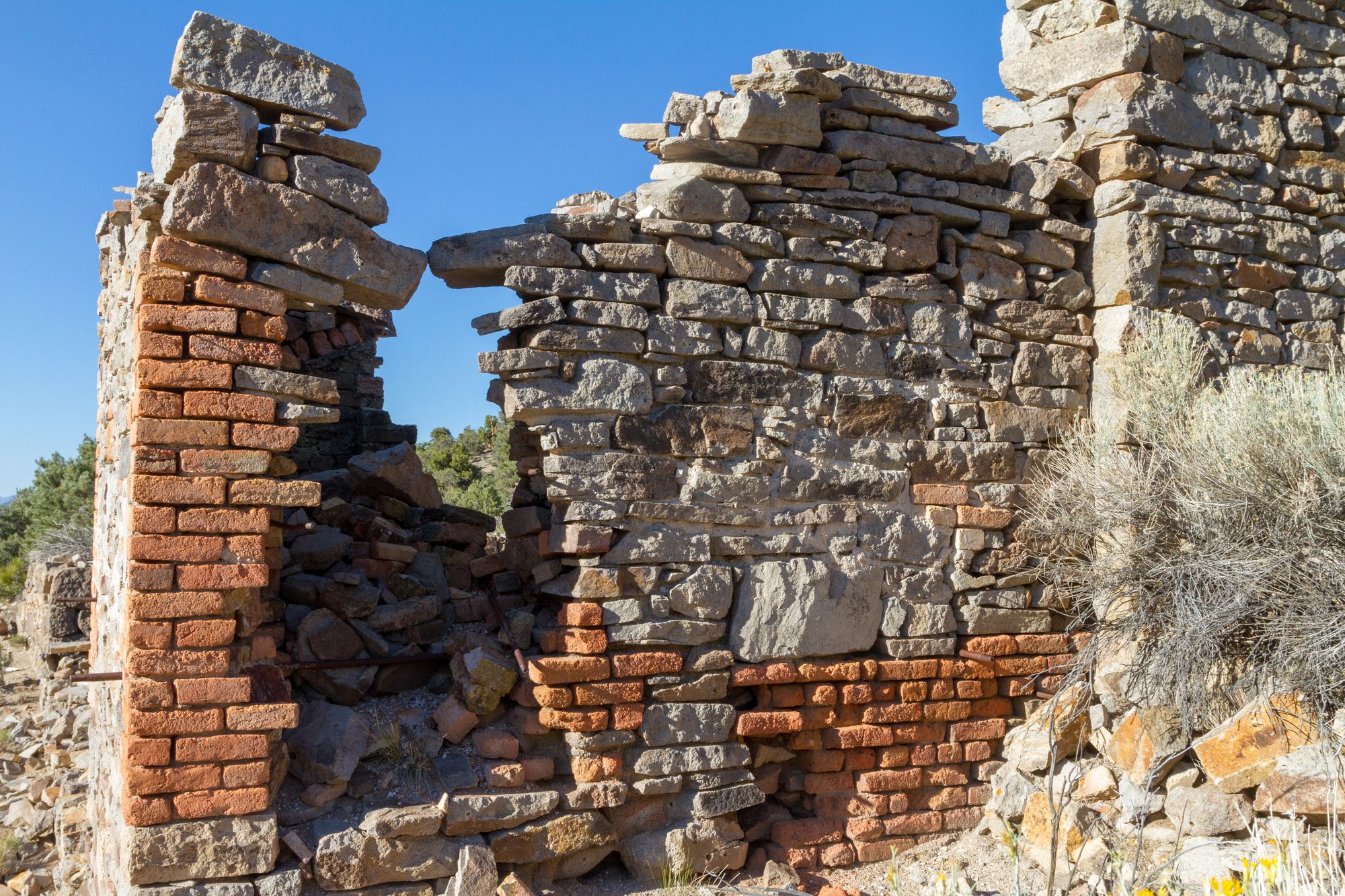 On a 4wd road down below the mill is an old arrastra that seems to predate the mill. Arrastras are relatively rare in Nevada, in my experience. I have only come across a few. This one is typical of an early model; being powered by a horse or mule. It is a little more intact than others I have seen: the central wooden post still stands with spokes laying around its base. A wooden gate sits in place to hold water and the crushed ore in. The drag stones seem to have wandered off.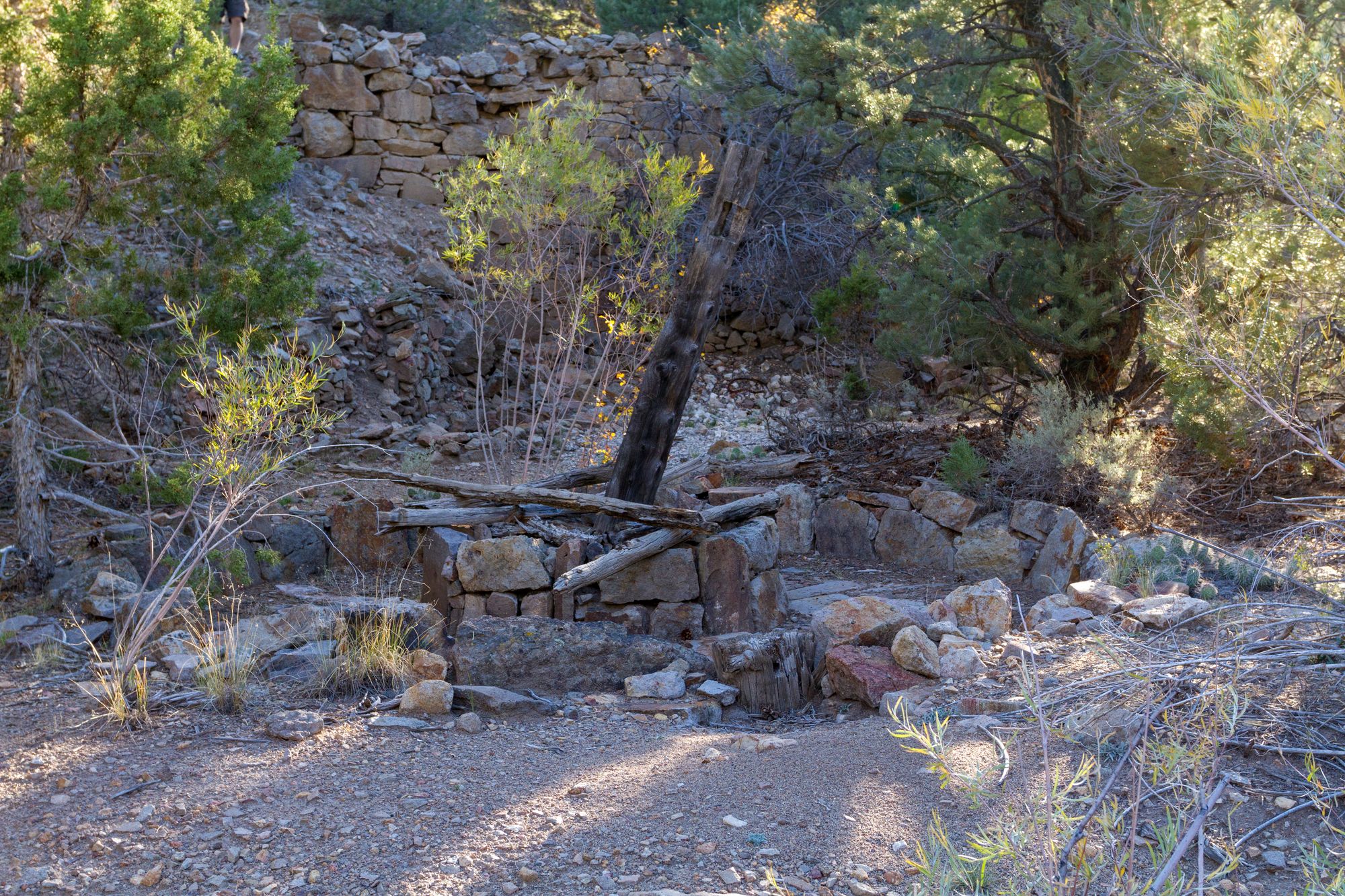 An unusual cistern, made from stacked rocks, sits above the arrastra. It is roughly ten feet deep and about an equal distance wide but tapering to the bottom. It would have held a good amount of water. There is a drain on the bottom to let water into a channel and then into the arrastra itself.