The Outlaw Mine is one of those places I wanted to go to because it was so remote. I knew there wasn't going to be much left at the site but I still wanted to go and see it. The area is so remote, so desolate. It is one of the most isolated mines in Joshua Tree.
Little is known about the production or ownership of this mine. Reported to be a gold and silver mine, in 1949, it was owned by W.P. O'Connor and J.P. Hayes. At that time it had a 100 ft shaft but only assessment and road work were done. By 1968 it was reported that the mine had two shacks but the headframe had already fallen into the mine shaft.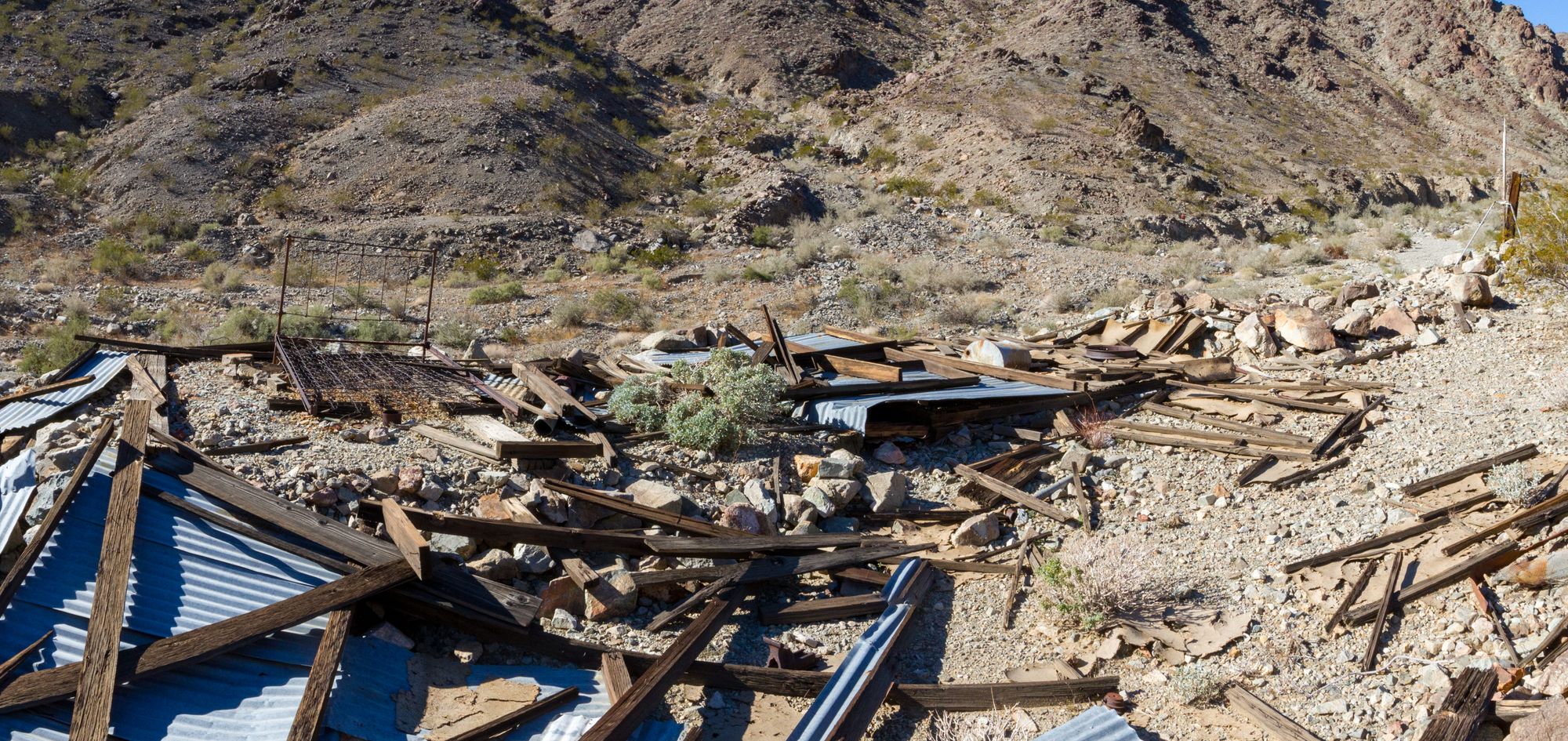 Little is left at the mine today. The buildings have fallen over and the shaft has been gated by the Park Service. You'd think this place is so infrequently visited they wouldn't bother but they did.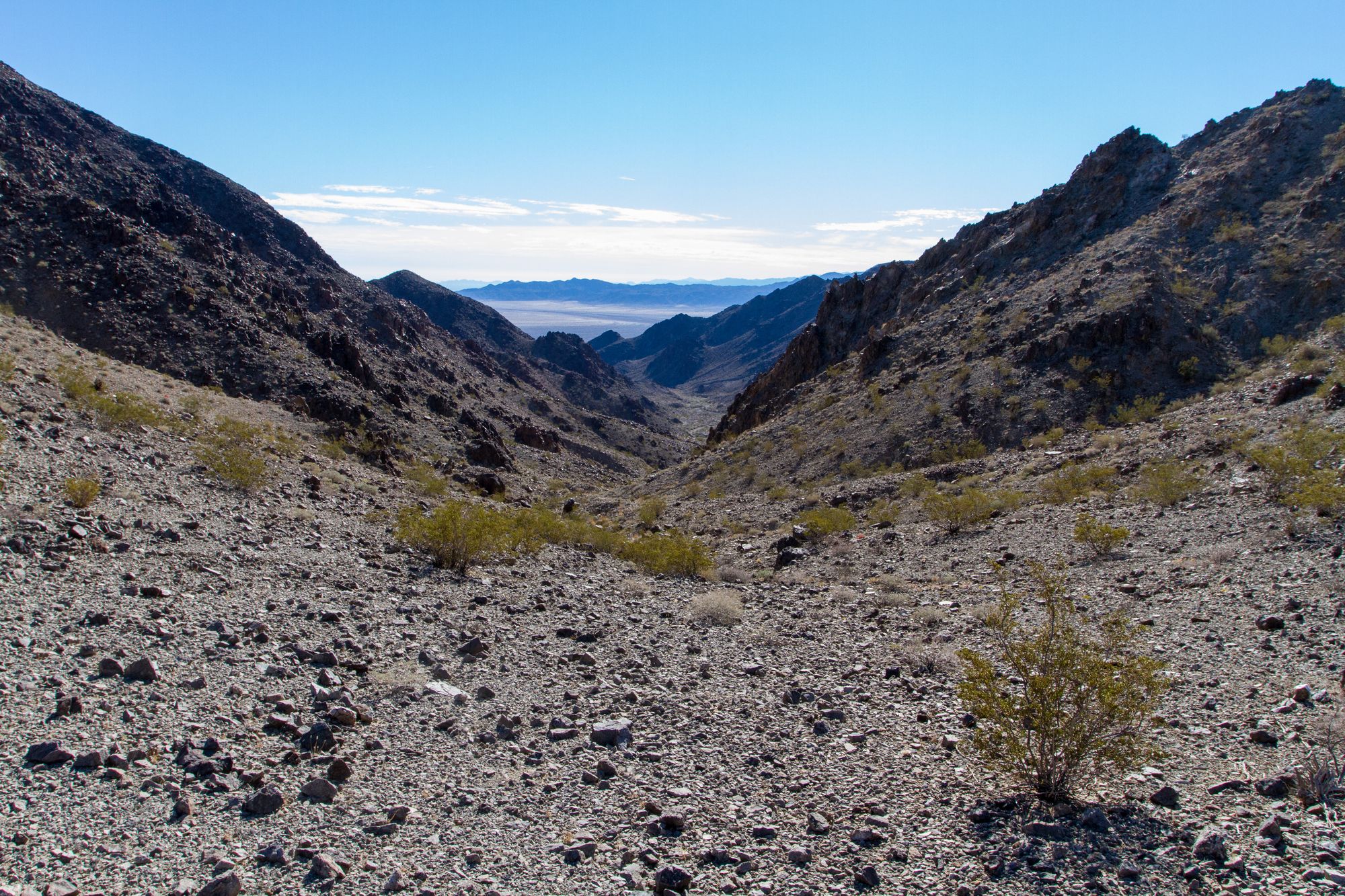 Directions