Over the years, I have visited this small petroglyph site many times. Just off of highway NV 266, it makes for a nice spot to take a break from driving.
During a recent visit with my family, we were saddened to find some drill holes have been made into the volcanic rock adjacent to some of the ancient petroglyph panels. What a shame! Reports are that the drill holes were done by a certain university geology dept to take core samples to study volcanic rock. It was careless and a federal crime. I hope whoever caused the damage faces some punishment and restitution so repair work can be done.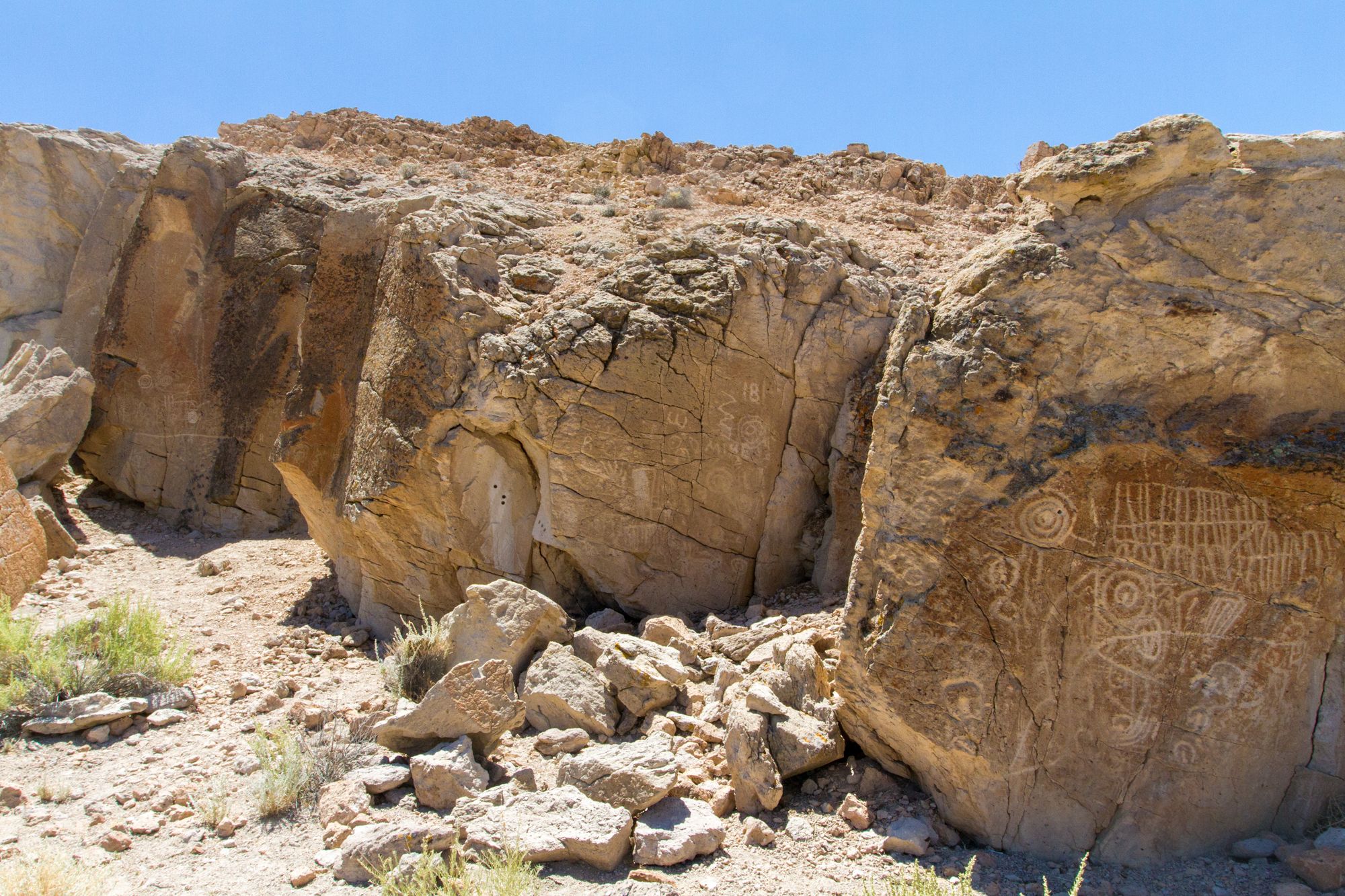 Below are photos from various visits I've made to the site over the years. I first documented the drill holes in late 2015.