Back in early 2022, I met up with a fellow rock art enthusiast to do a little scouting expedition in the backcountry of Joshua Tree National Park. There is a small pictograph and petroglyph site there that he knew about and we wanted to see if there were any more in the area.
After a bit of a walk in a narrow wash, we stopped at a pictograph site at what we are calling "Quartz Butte". It is a rock shelter with a couple of sunburst pictographs and a few other markings that have been lost to time.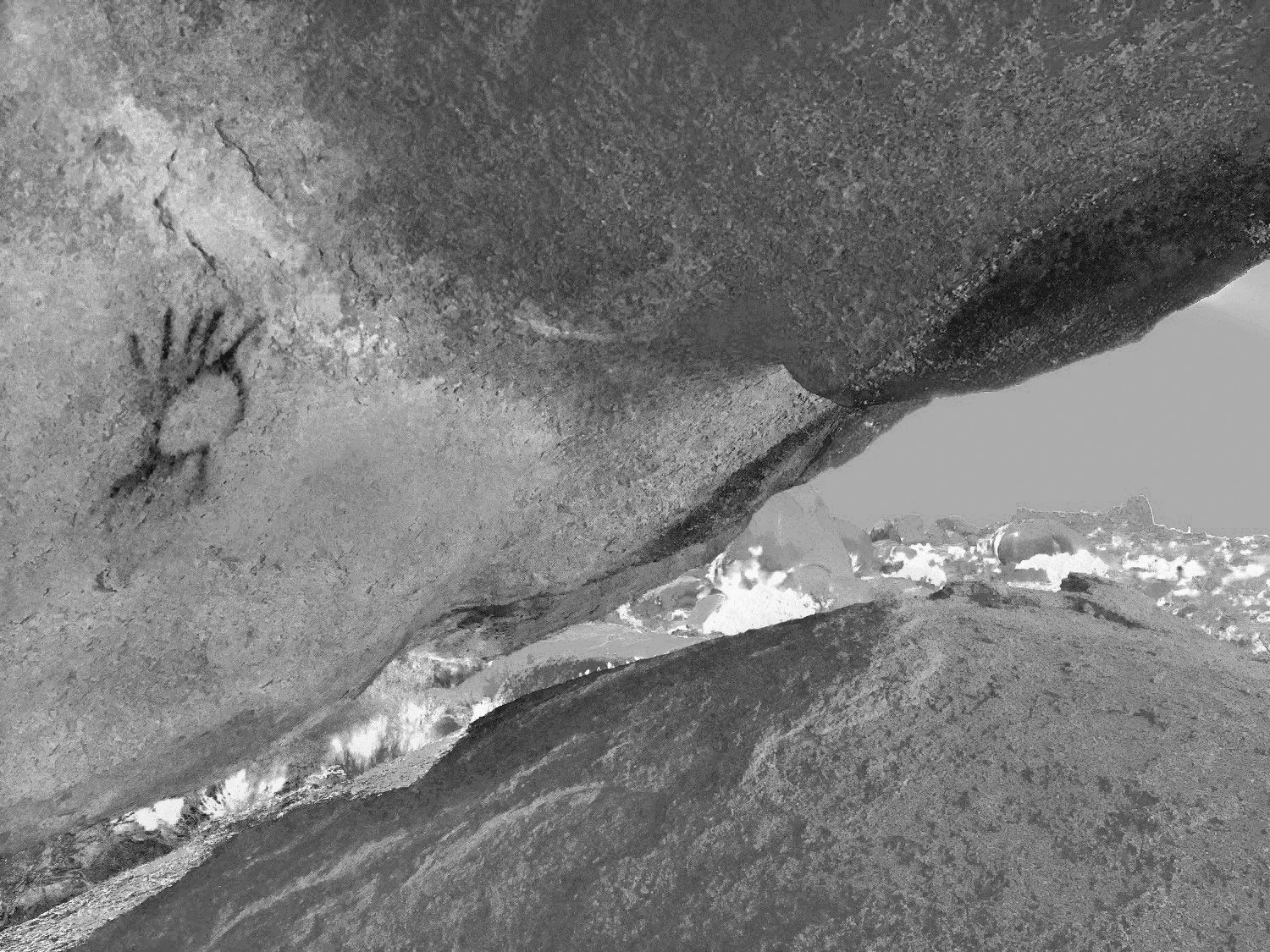 This is an interesting area. Just across the "street" from the rock shelter is a pegmatitic dyke outcrop that has a massive amount of quartz. That is unusual for the normally uniform granite boulders of Joshua Tree.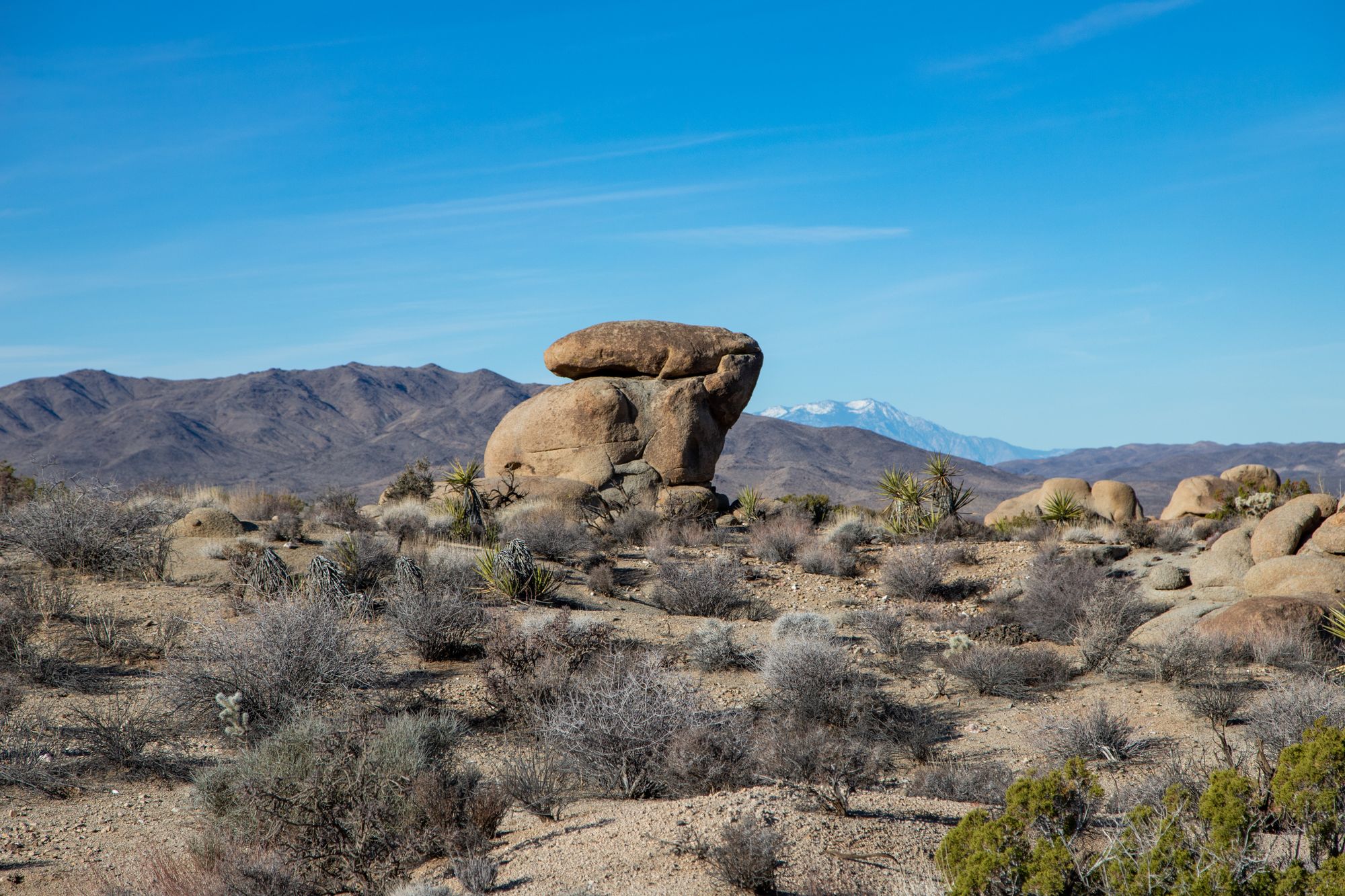 No doubt Native Americans that traveled through here collected the white quartz.
Just around the corner is a rainbow petroglyph high up on the side of a large boulder. It is difficult to see. You could walk right by it and not notice it. I can't think of another rainbow petroglyph in Joshua Tree. It's a great find!
Please remember to follow Rock Art Etiquette when visiting these sites.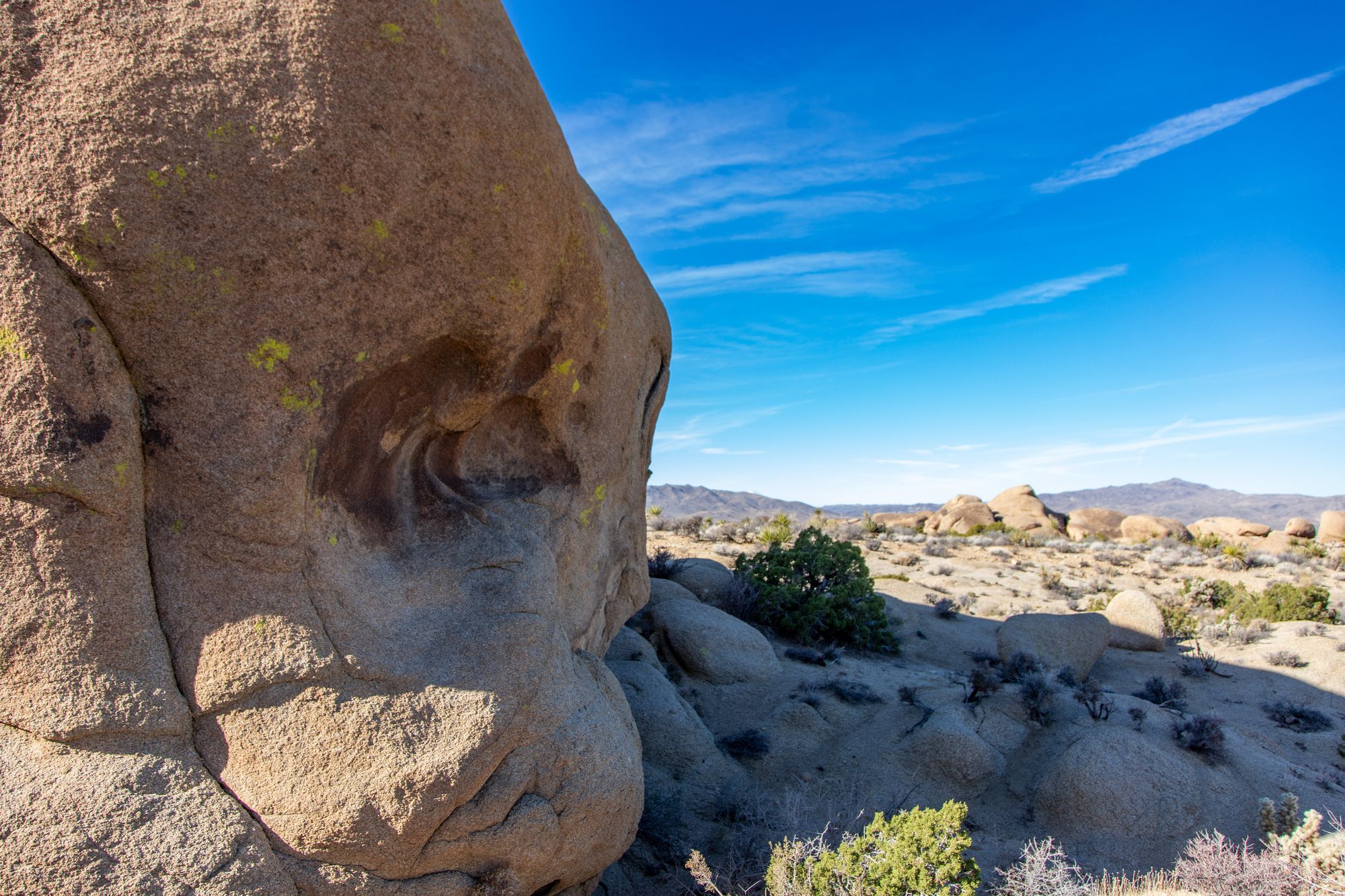 After these sites, we hiked over to a larger wash and explored more granite outcrops for rock art or any habitation sites but came up empty, except for what looked like a metate in some junipers near the end of our hike. It was another great day in Joshua Tree.
Also, check out my friend's great write up of his trip out there at Spare Parts and Pics.