I'd known about this cabin and mine for a while, but it took a couple of years to finally get out there to it. It was a small cinnabar operation with a small open pit, but the area has some older prospects and I wanted to see if rumors of a remote cabin were true. They were indeed, and what a neat place it is!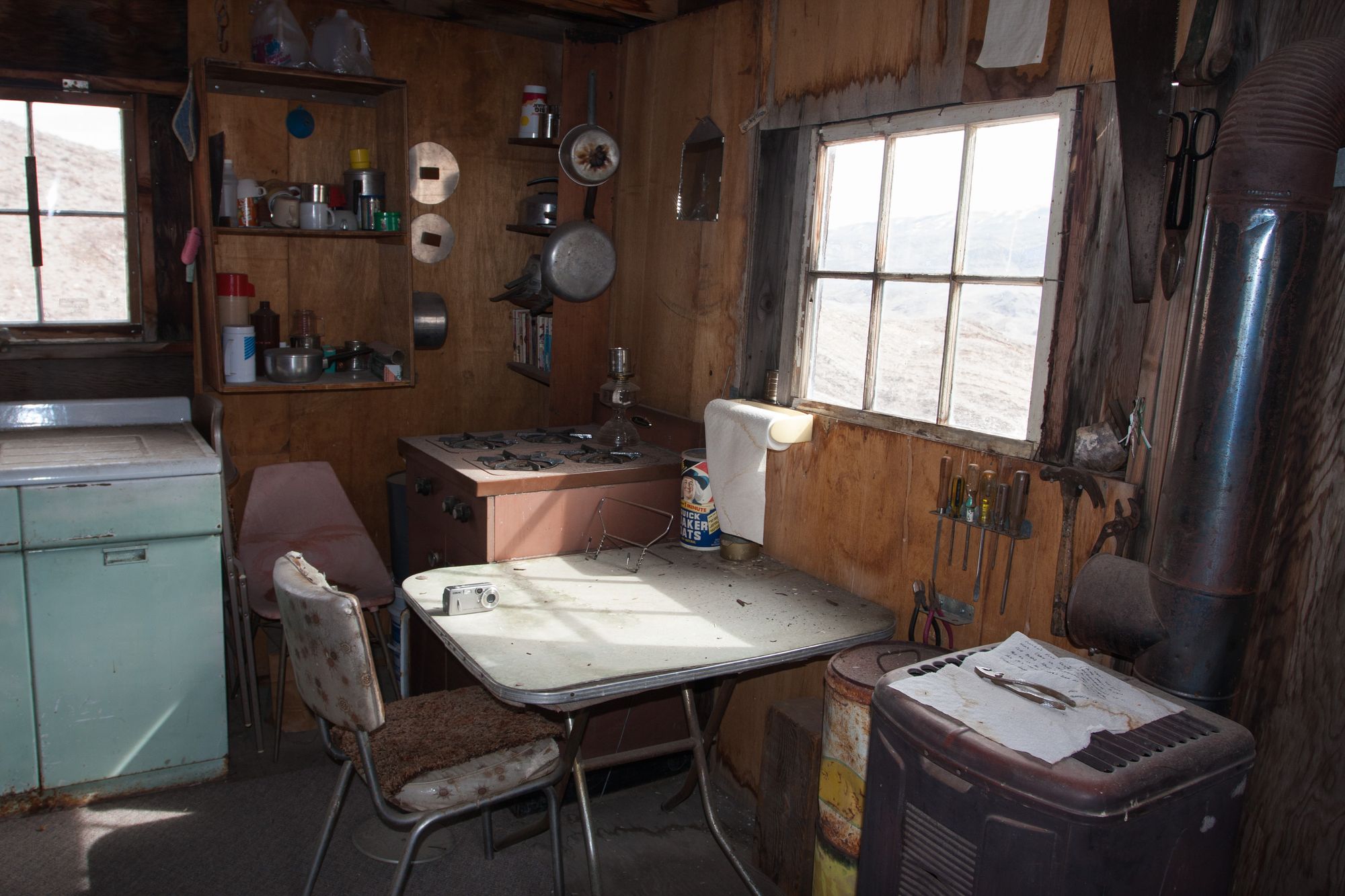 As always, if you go out to visit it, please maintain it for future visitors. Leave everything there. Follow Backcountry Cabin Etiquette.
My photos are from 2005 and 2009.