While wandering around in the wilds of Death Valley National Park, we found a historic inscription by William Roode (also Rood or Rude), who was one of the Jayhawkers who escaped Death Valley in 1849. There is some debate as to if the inscription was really made in 1849 or (more likely) later on his return visit in 1869. The rock is along an old native American trail. There is even a small panel of scratched petroglyphs nearby if you look around.
Once, there was an old road sign that was near Roode's Rock. It has since been removed. The sign was probably a reproduction, but it was still a rare sight to see out in the field. These used to be all over the desert. Only a few of them survive today.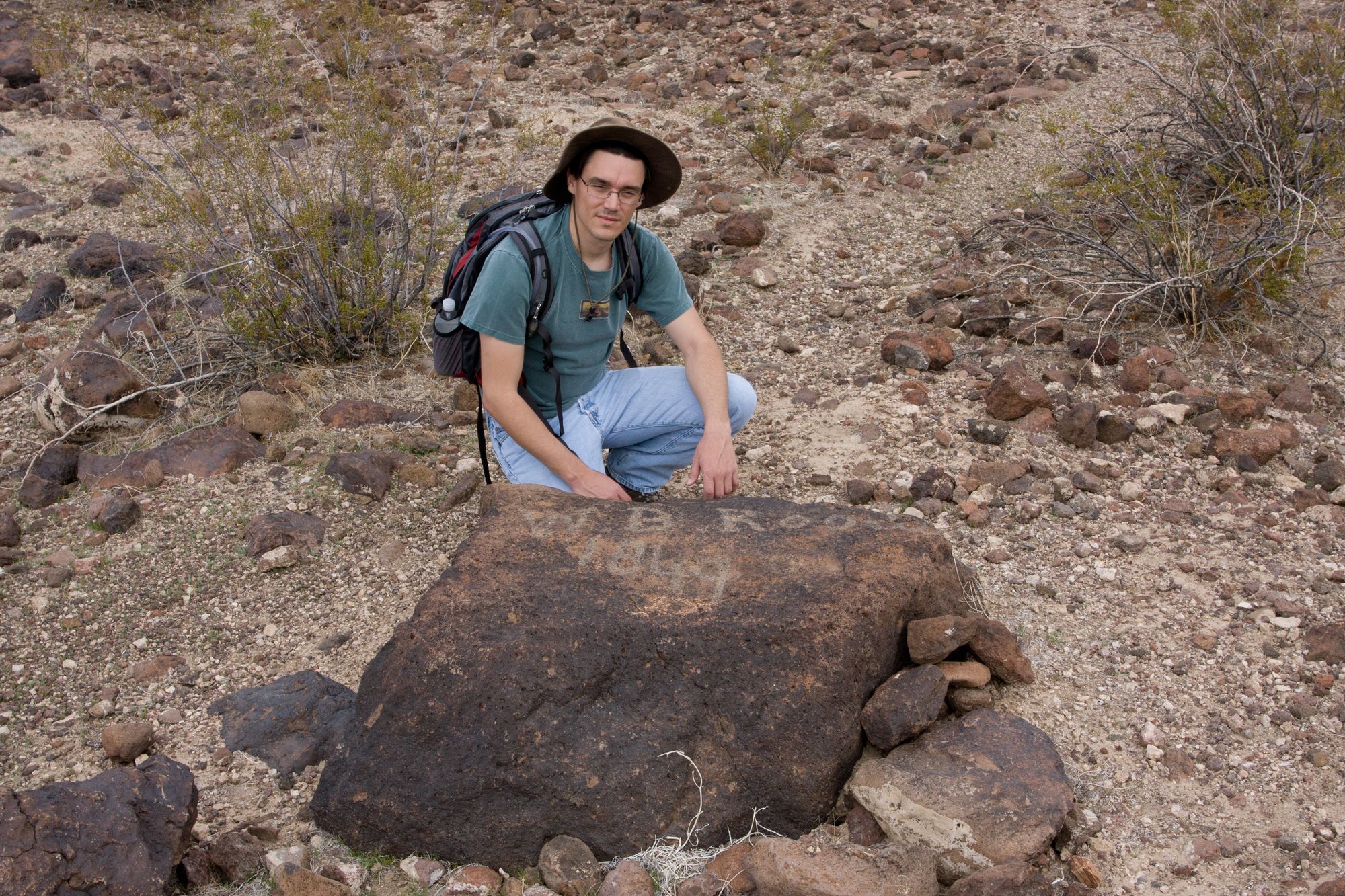 Also, check out my trip to the Lemoigne Mine and to the Jayhawker Spring Petroglyphs, where Roode also left his mark.
My pictures are from 2008 and 2022.
---
Directions