Ryan Ranch was homesteaded in 1895 by three brothers - Jepp, Tom, and Matt Ryan, who were cattle ranchers and entrepreneurs. They settled at Lost Horse Spring, originally known as Witch Spring, to gain control of the water source. Initially, James McHaney had claimed the spring, but he later transferred the rights to George Lang, who then exchanged it with the Ryans for some head of cattle.
Jepp and Tom Ryan built the large adobe ranch house the following year. The ranch provided water for their cattle and the Lost Horse Mine, which the Ryans acquired ownership of after buying out Johnny Lang's partners. Around 1905, they dug the Lost Horse Well to increase the water supply and built a 3.5-mile pipeline from the ranch to the mine to provide water for mining operations.
The ranch complex grew to include various wooden and metal buildings for housing, storage, and mining activities. Up to sixty people lived and worked there during the peak mining years in the late 1890s and early 1900s. Locals called it "Langville."
Structures included the main ranch house, an assaying cabin, a bunkhouse, an underground cellar, a horse barn, a corral, pump houses, a windmill, and a small stamp mill. However, most of these structures no longer exist today. The large adobe ranch house was lived in until the 1930s. In 1966, the Ryan family descendants deeded the ranch and mine to the National Park Service. An arsonist burned it down on the night of August 12, 1978, leaving only the outside walls.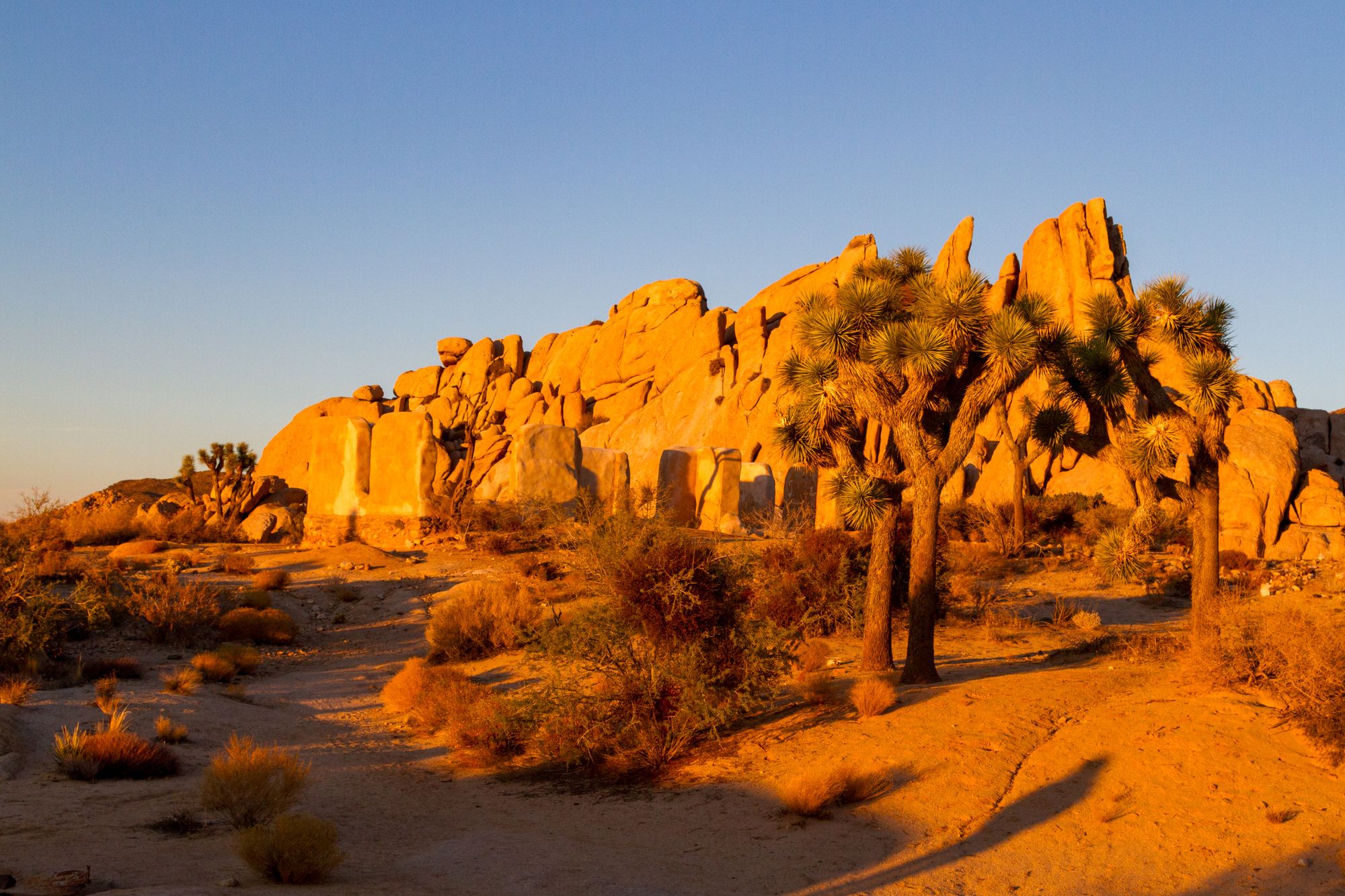 Nearby is a cemetery with eight gravesites marked by rings of rocks and faded dates painted on boulders from 1893-1897. No one knows for sure who is buried there.
An interesting side note is that mill tailings were used in the adobe bricks for the main house. They were later found to contain $8 per ton of gold. The house became known as the "gold brick house" from then on out.