Ed and I took a trip in 2014 to Nevada to check out an interesting little mine that I had passed up before. I have visited some of the other mines in this district but overlooked this one in a small side canyon.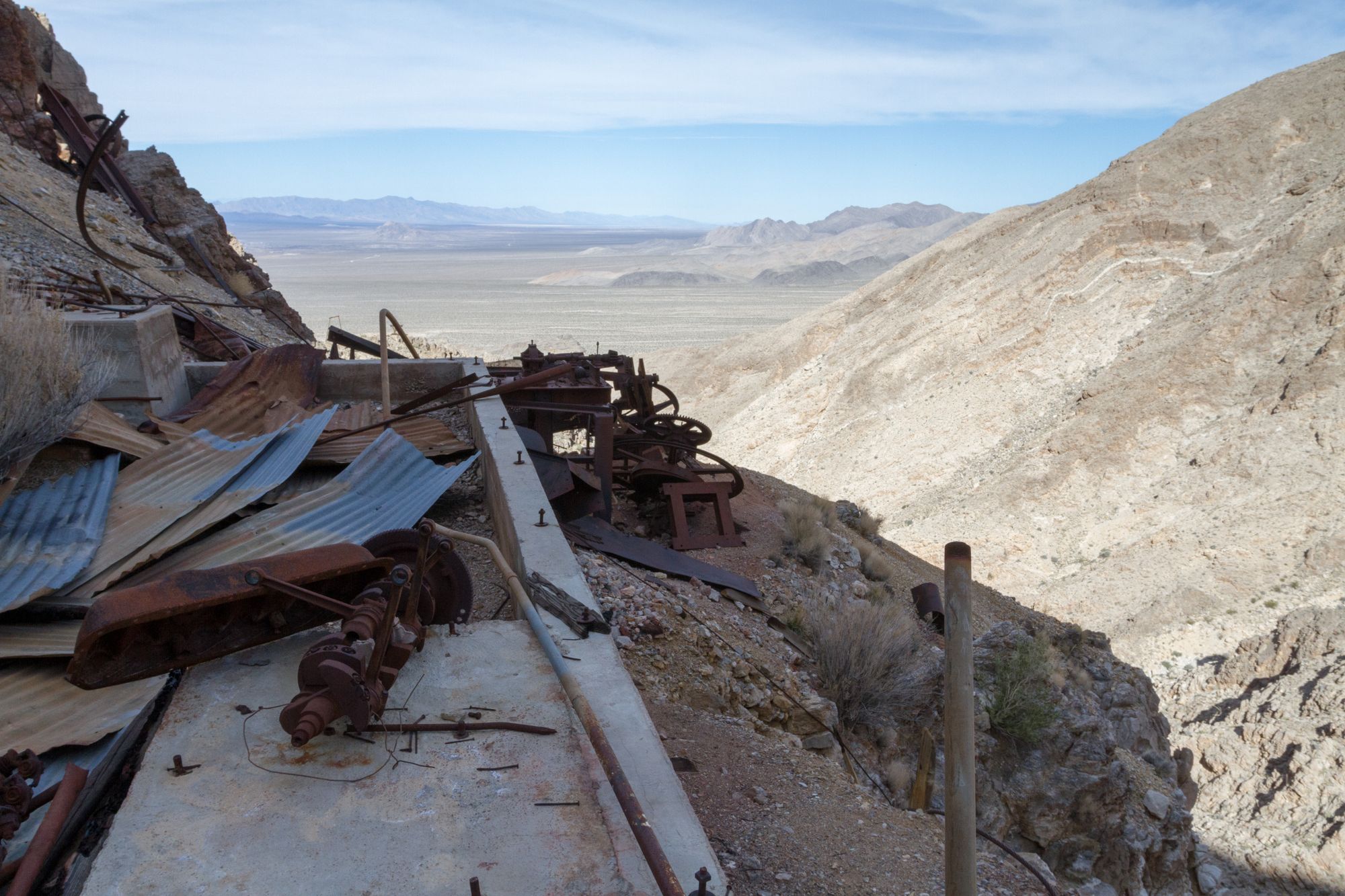 The mine worked an ore body that intruded into Mississippian period limestone, metamorphizing it into marble. The mine produced 160,000 lbs of zinc and lead and 14,000 lbs of copper around 1915. I didn't find a record of the mine being worked after that.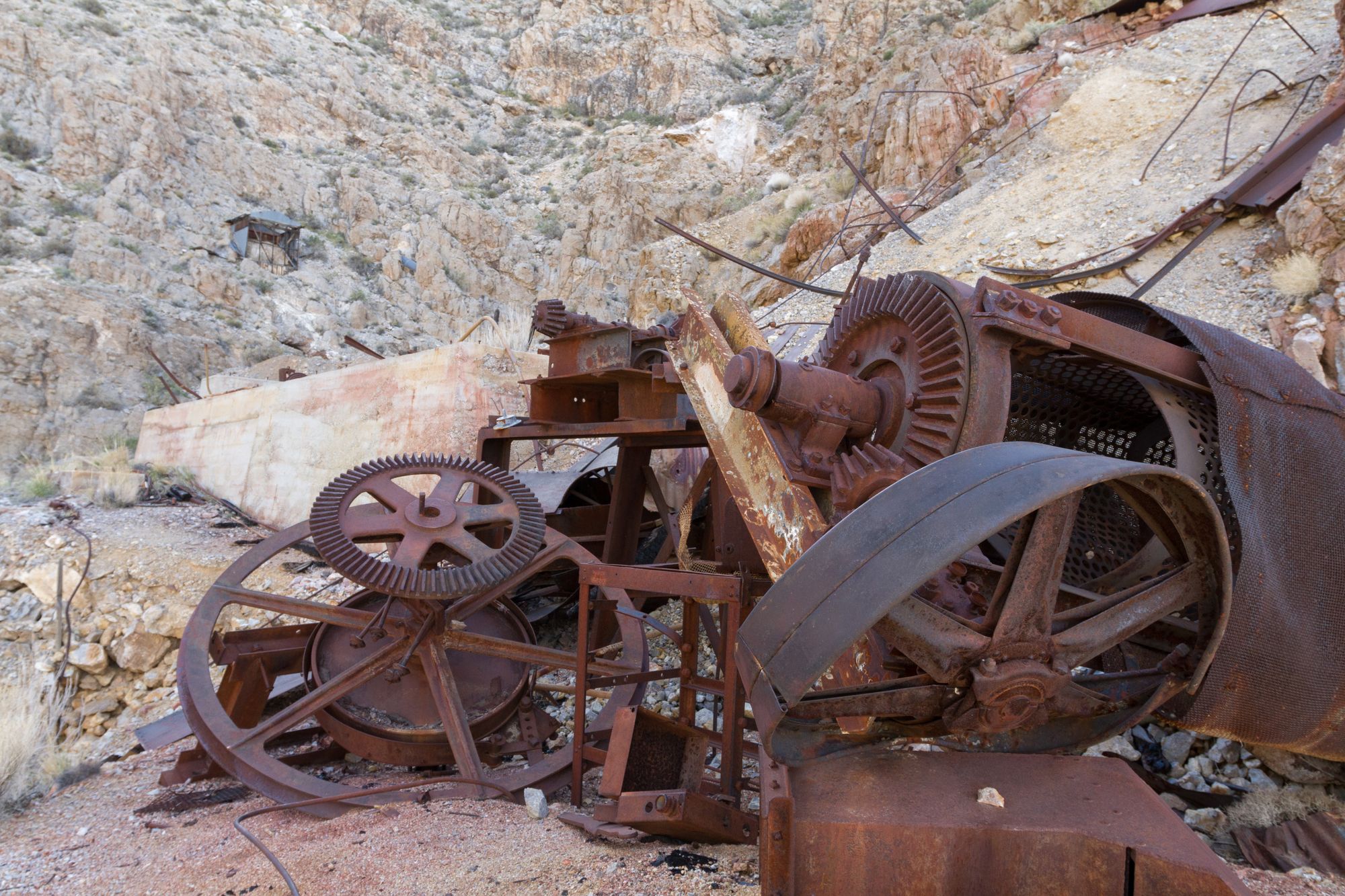 Reaching the mine is a little tricky. The old trail to the mine is completely washed out in the lower canyon, and you have to do a bit of rock scrambling to find your way up.
Once you are close to the mine, a faint miner's trail traces a tight zig-zag up the side of the mountain. The trail then traverses across a gulch to reach the mine. Perched high on a ridge, the mine has an outstanding view and is well worth the climb.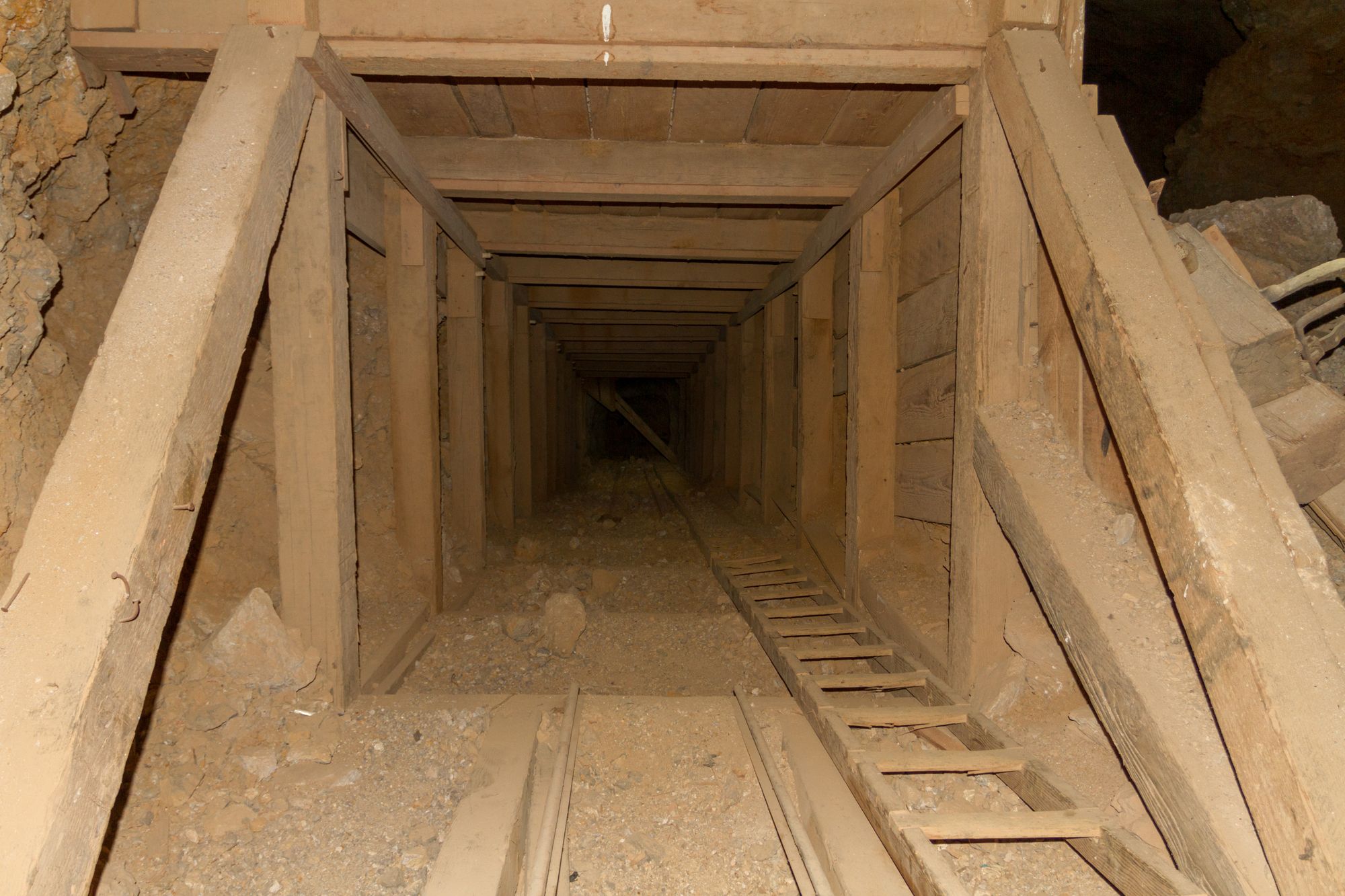 ---
GPS