Deep in the wilderness of Joshua Tree National Park is a site that I call the Sky Cross Pictographs. This is a rather large rock shelter with unusual red lines painted across a domed ceiling. The lines form arches across the ceiling, reminding me of the night sky. There is even a small sun glyph on the eastern wall. I think a few of the other small designs could also be stellar constellations. Near the rear of the room, a small tunnel leads into another chamber with only a couple of very faint pictographs. This is Serrano and Cahuilla territory, and I wonder if any other similar panels of broad bands of pictographs exist.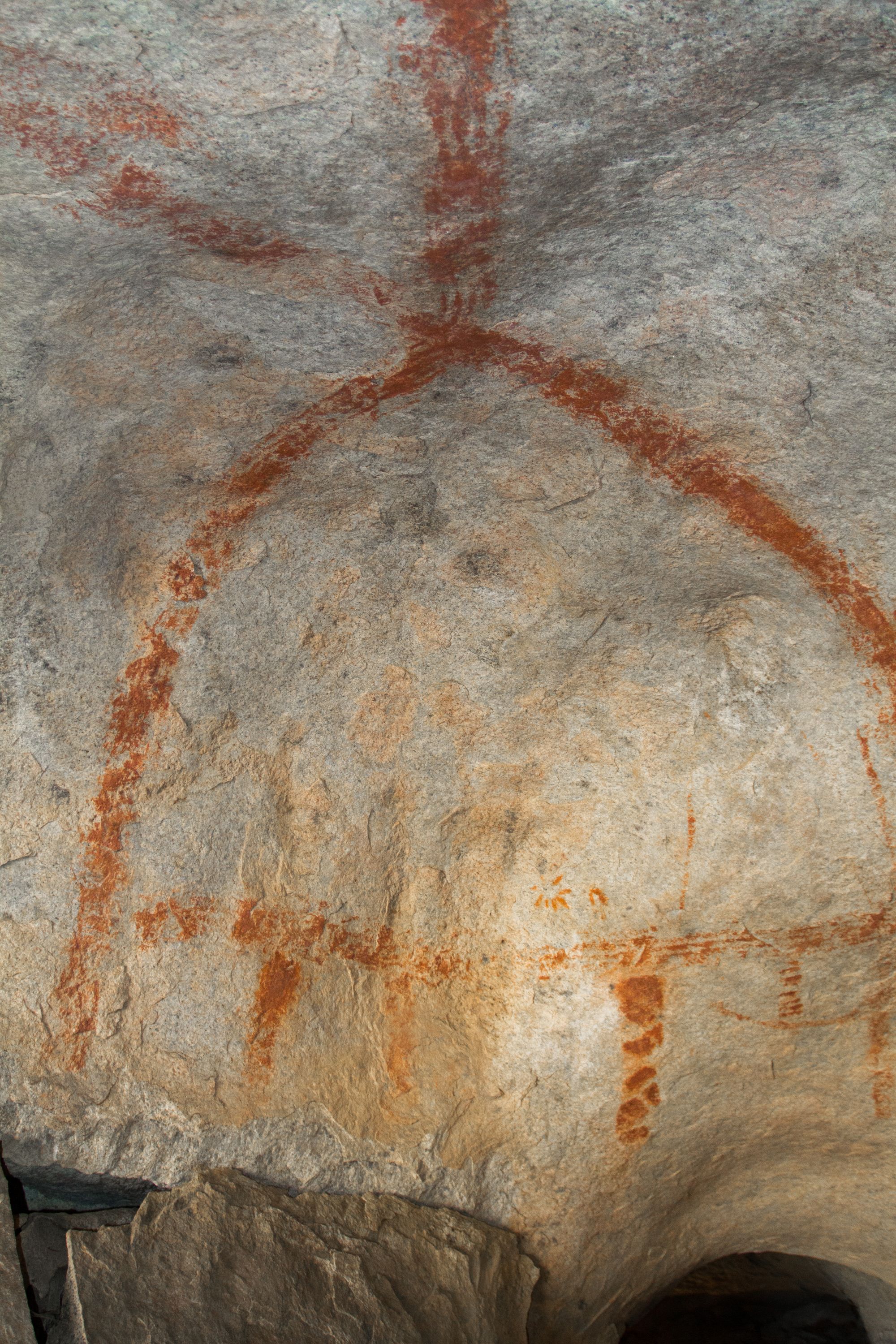 If you do go out in search of this site, you'll have to scramble over large granite boulders, evade thorny bushes, dodge some spiny cacti, and navigate a seemingly endless labyrinth of granite boulders and washes. The trek took us all day and wasn't easy.
I visited this site with my friends over at Peregriff.com. Check out their wonderfully detailed report of the site.
---
No directions to this site.