In 2005, I took a quick trip out to some of the more remote reaches of the northern Death Valley National Park wilderness to check out an old mercury mining site and look for a possible cabin. Not too many people get out in these hills. It was a nice hike. The isolation here is quite striking.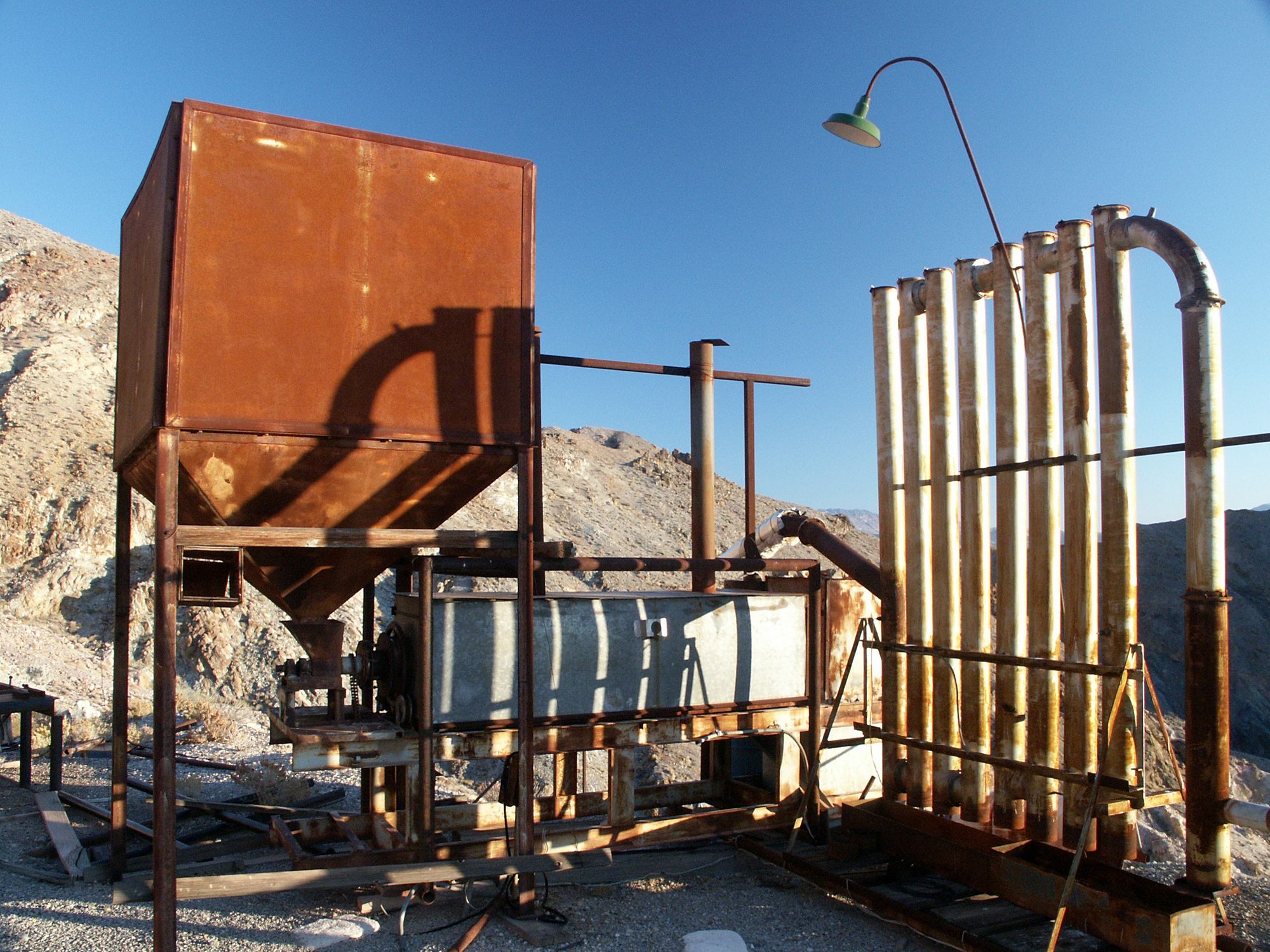 The mine was never a very big operation. It is mostly open cuts with two short adits. The most interesting thing here is the mercury retort and miner's cabin. The cabin itself needs some work but it is in fair condition.
This is remote country; come prepared.