The 75-ton mill is the first thing you see when you come to this mine site. The mine was discovered in 1905 and first worked in 1912 for gold, later for mercury and antimony as the ore tenor changed with depth. The new mill was built in 1917 and the mine continued to be a rich one. It ran all the way until 1946 having produced over $2.7 million during its long life.
There are a few empty buildings that still remain in the camp, but the rotating tube furnace is the star of the show. The ore from the White Caps mine was particularly difficult to process and required roasting before cyanidation. The deep multi-level mine itself is in poor condition and mostly caved.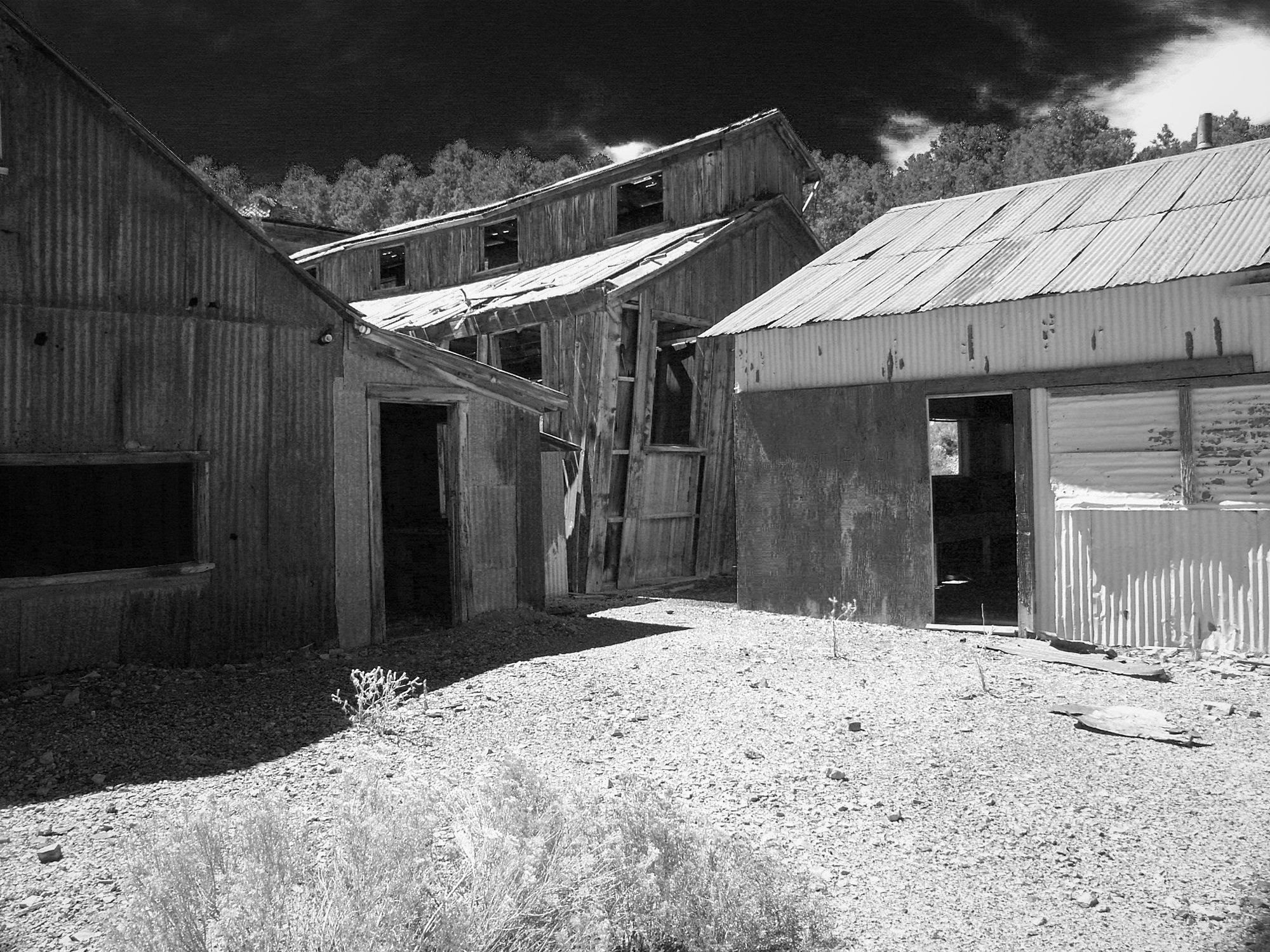 We visited this mill site in 2003, reportedly, the site is fenced now.