This is a small and interesting site not all that far from Las Vegas and in an area, I wouldn't have guessed would have many petroglyphs.
The name originates from a land outcrop of yellow sandstone that the petroglyphs are on. The site has been known for a long time and there are more nearby.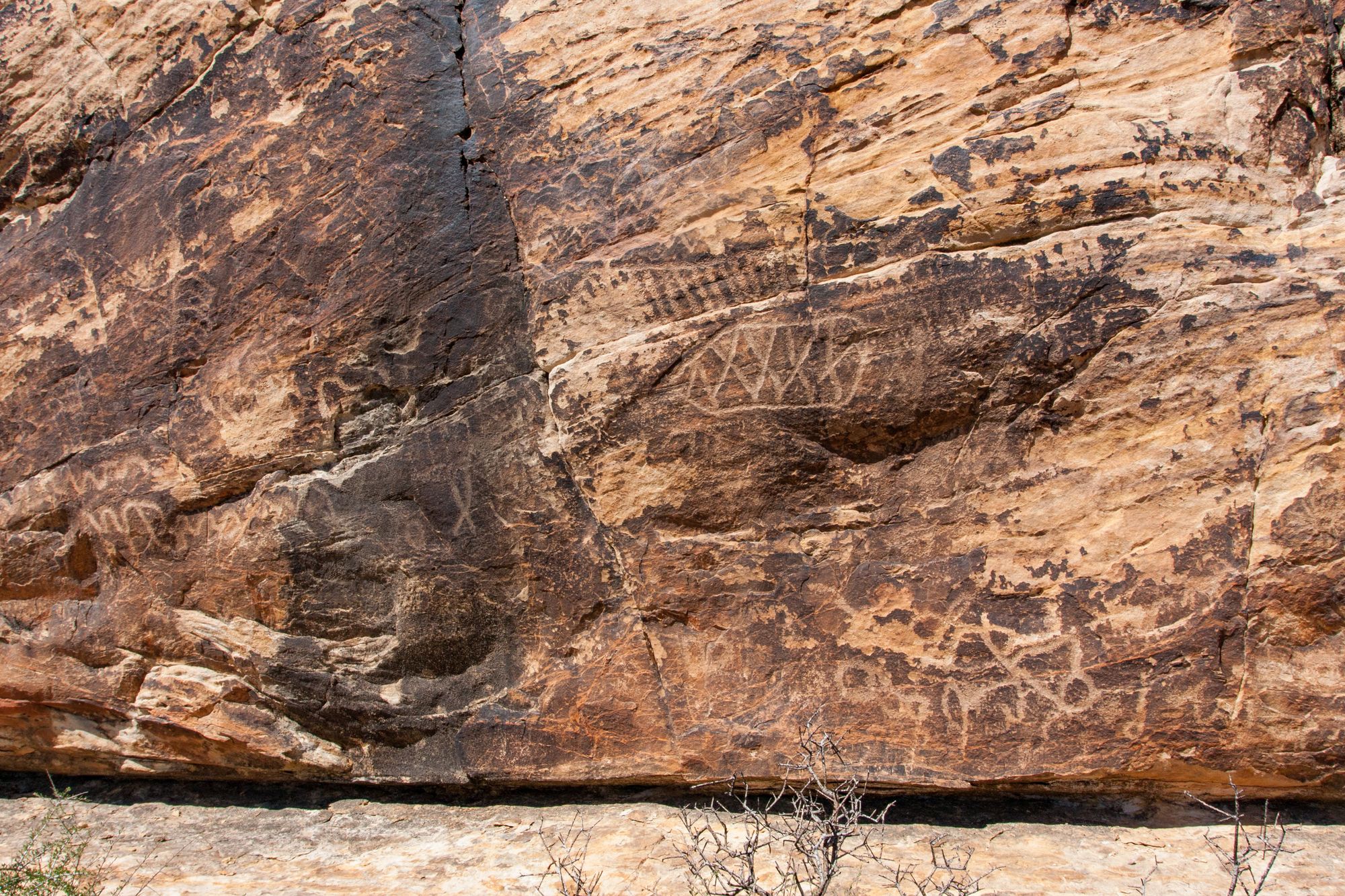 My photos are from 2008 and 2023.
No directions to this site. Please enjoy my photos.