A couple of years ago in 2021, a good friend of mine gave me a couple of tips on where a set of petroglyphs was hidden in the heart of Joshua Tree National Park. I hadn't heard anything about these petroglyphs and I was definitely interested.
After a quick drive followed by an equally quick hike, I came to the starting point of my adventure. It was located upon a high saddle at the edge of an outcrop of granite boulders. Somewhere below was a slot canyon with the petroglyphs.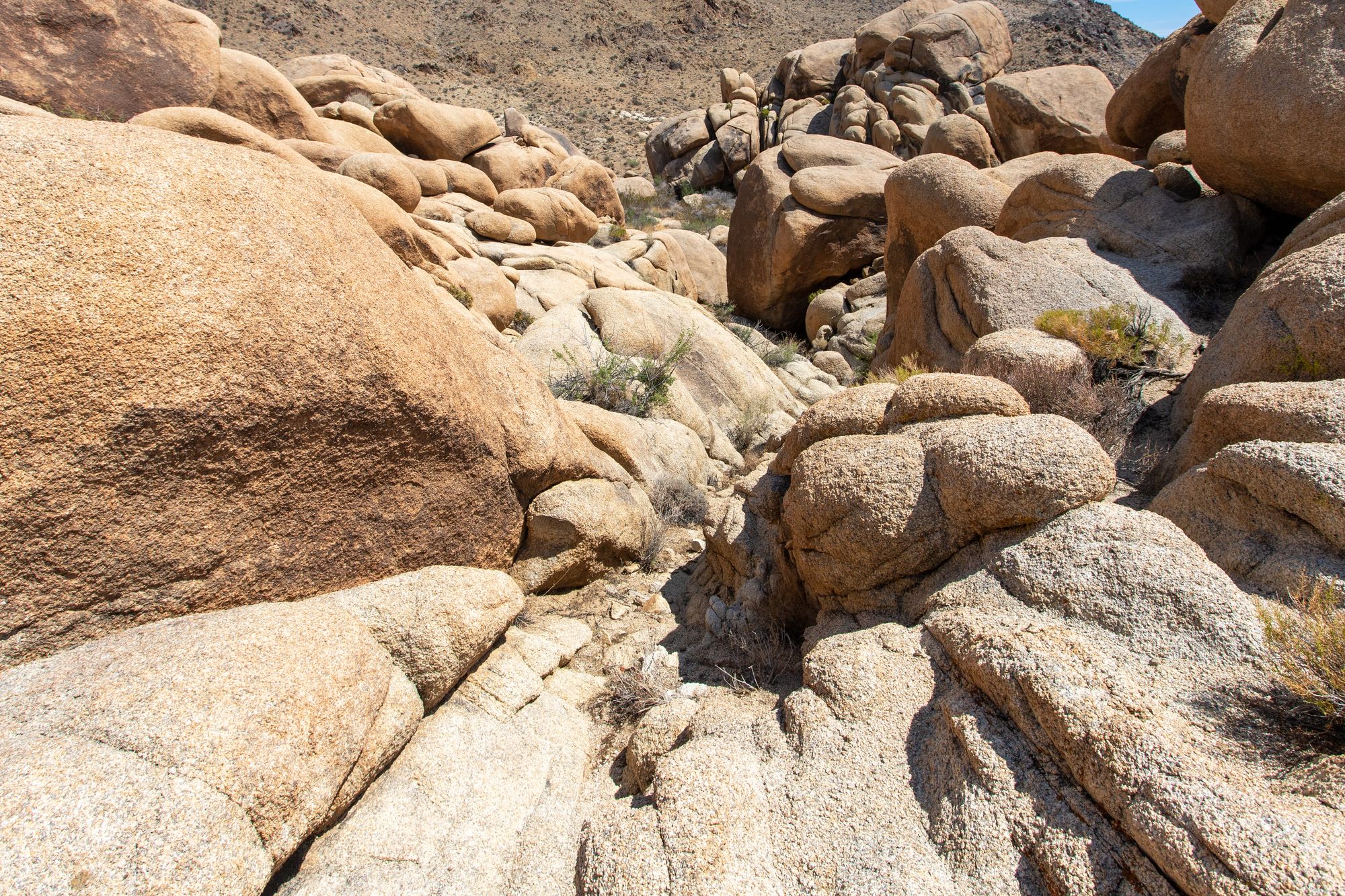 As I crossed over the saddle, I descended into a maze of narrow passageways. Following a sandy wash between the towering boulders, I eventually arrived at a point where the wash narrowed and cascaded over a small, dryfall. There was no easy way in or out.
As I looked around, I noticed a couple of bedrock mortars at my feet, as well as a panel of faint petroglyphs lurking above. This location is a natural tank that traps water after a good rain making it an attractive stop for the Native Americans.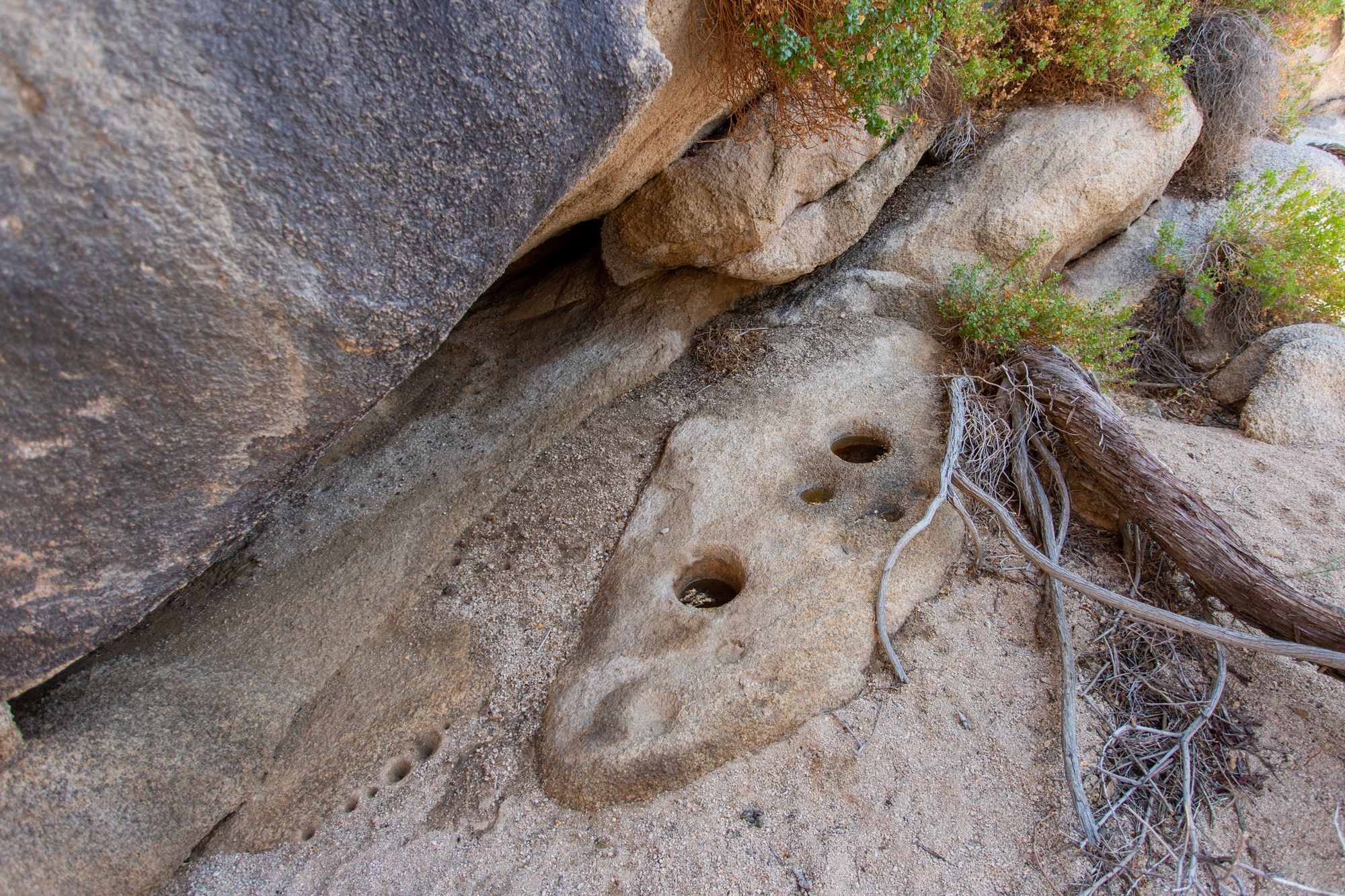 I was told there was another site here, so I scouted around. Nearby was the entrance to a slot canyon. Blocking the way, however, was a set of guardian mesquite bushes laden with thorns. The mesquites would have been a welcome sight for Native Americans searching for food, but for me, trying to squeeze through them was a different story.