Alysia and I had some time to get out so we went in search of this very interesting panel of petroglyphs. The weather wasn't cooperating with us on this day in 2011 and we had to wait for a small but very windy snowstorm to pass. We even heard some thunder. The petroglyphs were well worth the wait.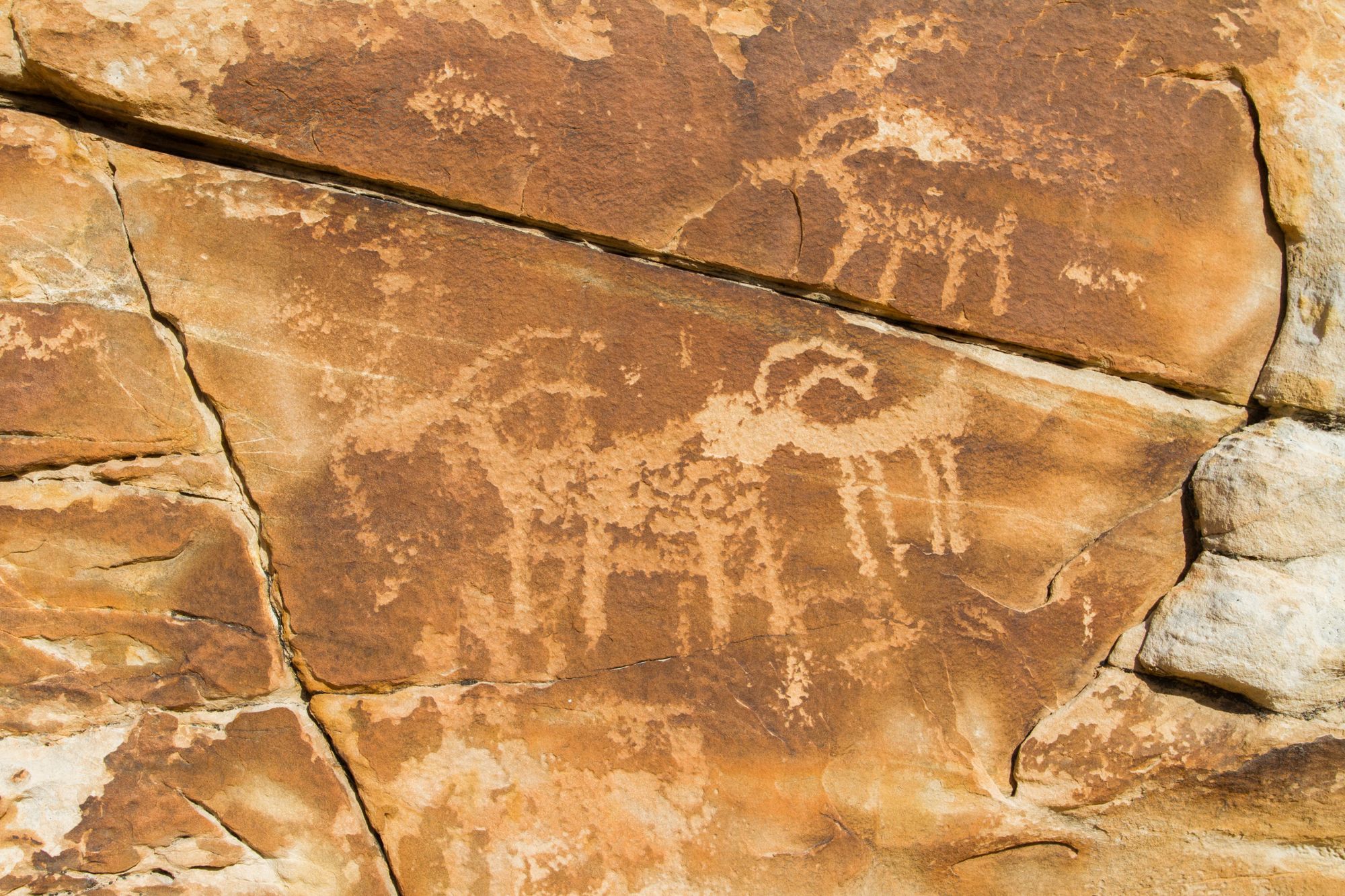 It is not a long hike, but you will want to do it on a cool day.
21 Goats is now part of Gold Butte National Monument.
Some of these photos are from 2011 and others from a return trip in 2019.