Nestled in a rural neighborhood in Riverside, the Mockingbird Canyon pictographs are a hidden gem. Believed to be the work of the native Luiseno Indians, this is an impressive set of San Luis Rey style polychrome pictographs painted on the ceiling of a granite rock shelter. The circles, nets, and lines are thought to represent the night sky and the Milky Way.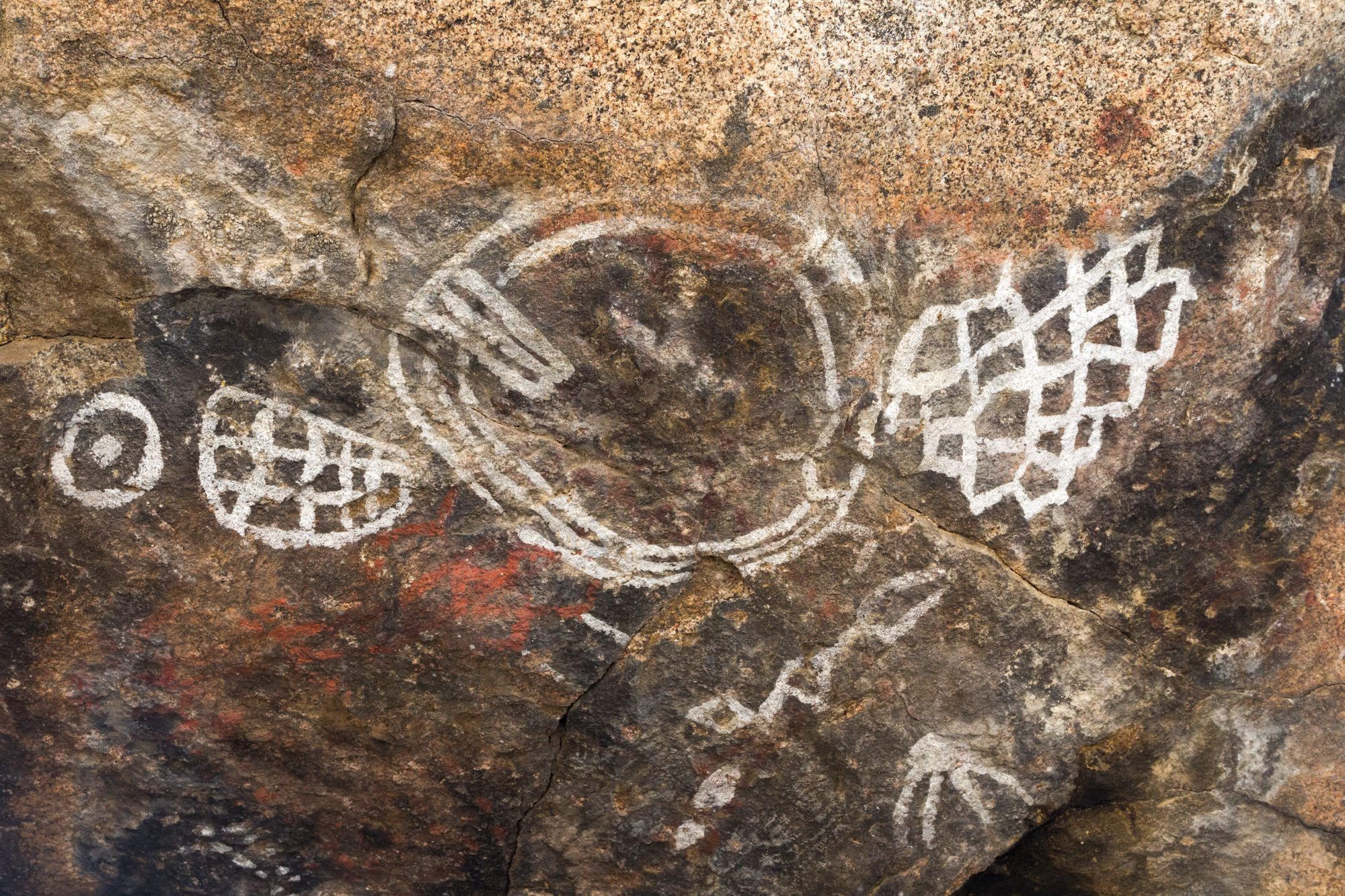 The shelter itself overlooks an intermittent creek where there was once a small village. Some mortars, grinding slicks, and a possible "Yoni" can still be found on the site.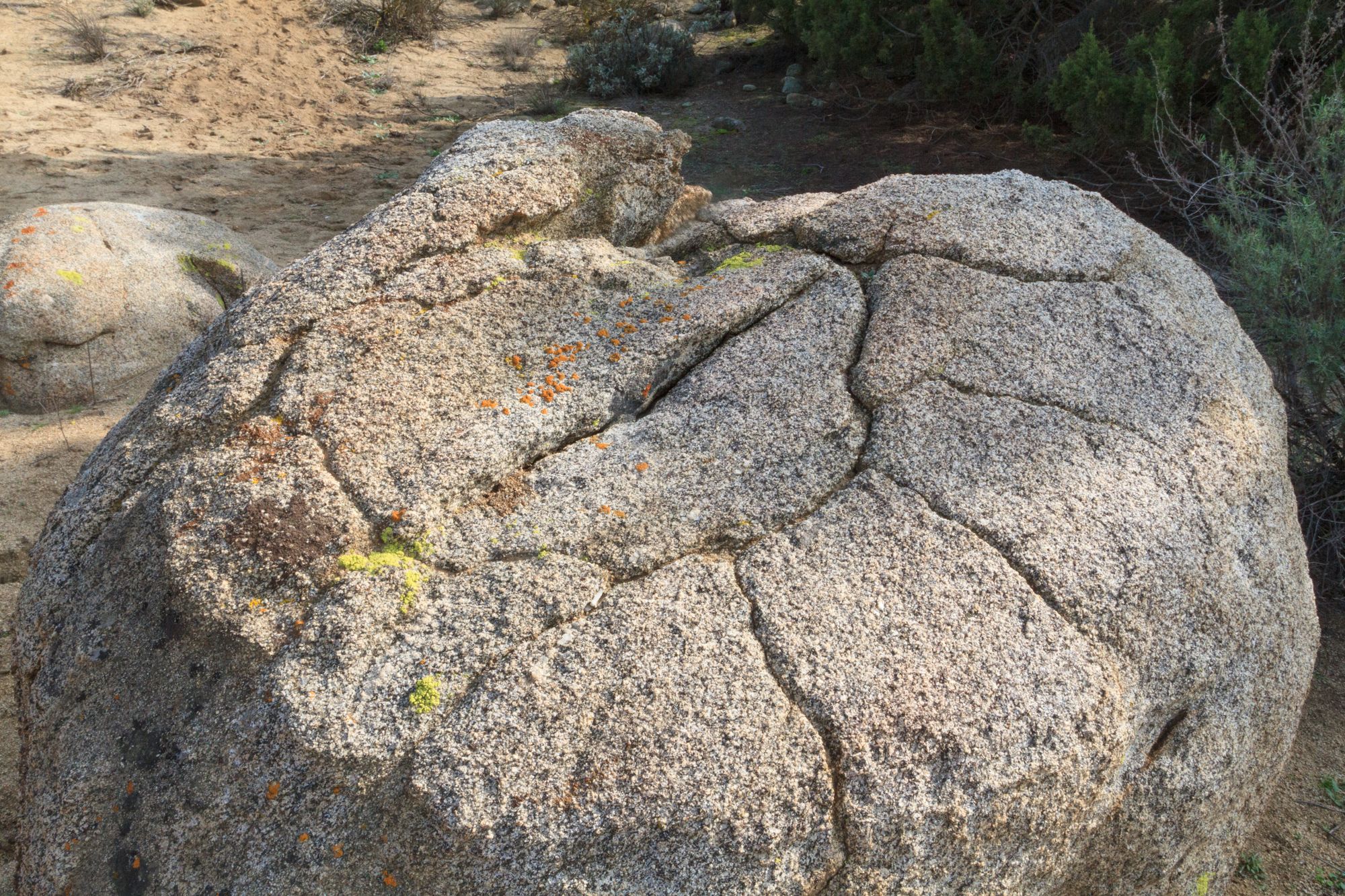 The pictographs are fenced to help protect them.
---
GPS