Back in the winter of 2019, my friend JP and I took a hike to a forgotten cabin on the northern end of the Old Woman Mountains out in the Mojave Desert of California. The cabin is inside the Old Woman Wilderness but it isn't a hard hike. It makes a good half-day trip in cool weather.
Not much remains of the cabin today which is built from railroad ties discarded from the nearby BNSF railroad. Originally it was a line shack for cowboys working cattle in the area.
Unfortunately, the BLM bulldozed the corrals, ranch house, and water tanks down in the valley, so that nothing is left of that anymore, but this little cabin remains.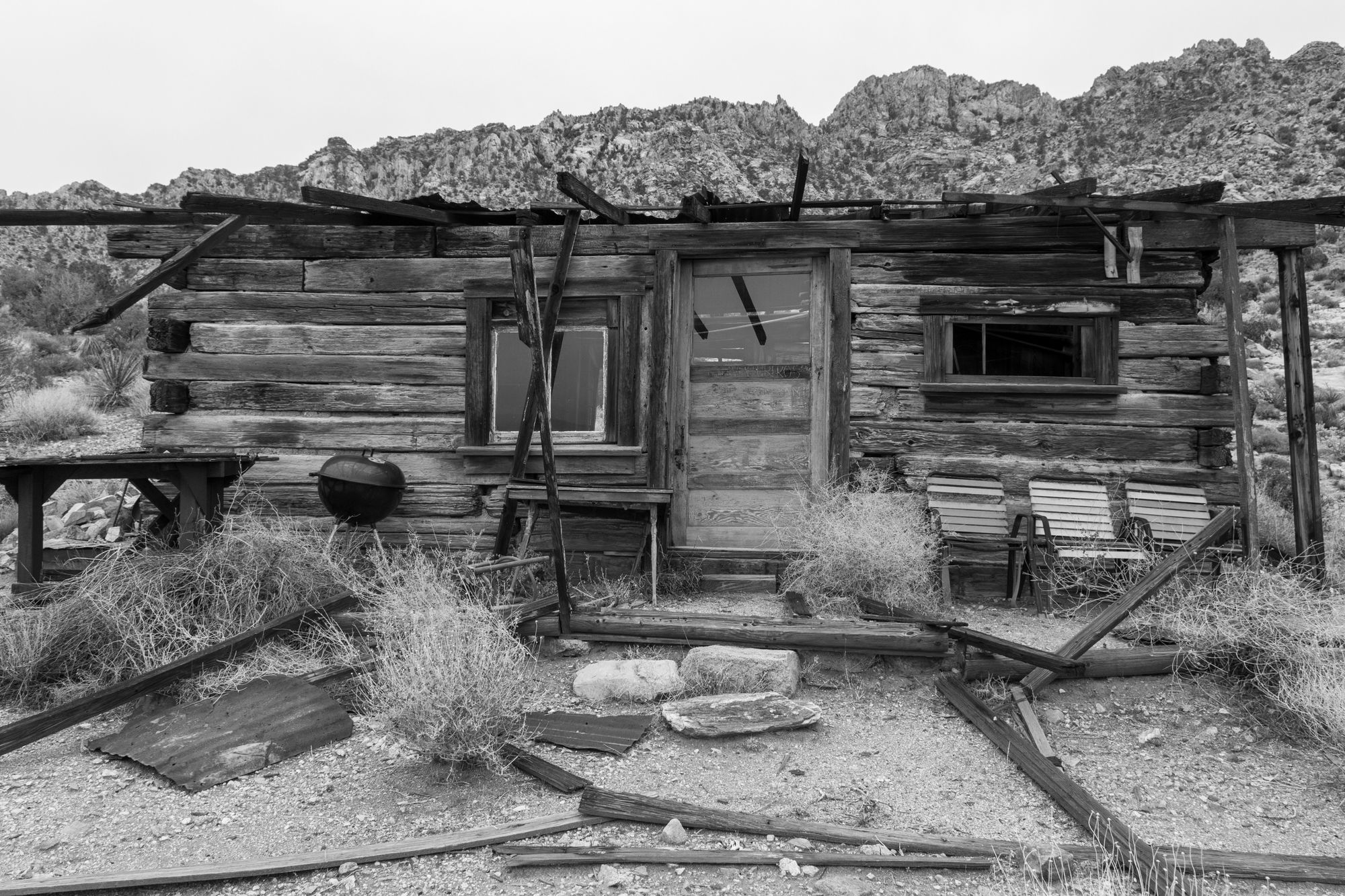 Directions