Ryan Mountain is one of the best and most popular hikes in all of Joshua Tree National Park. It is a signature hike. The mountain rises above the boulder-strewn plains of Lost Horse and Queen Valleys and has fantastic panoramic views only available elsewhere in the park by long, cross-country hikes.
The mountain was named after the Ryan brothers, who built Ryan Ranch at its base.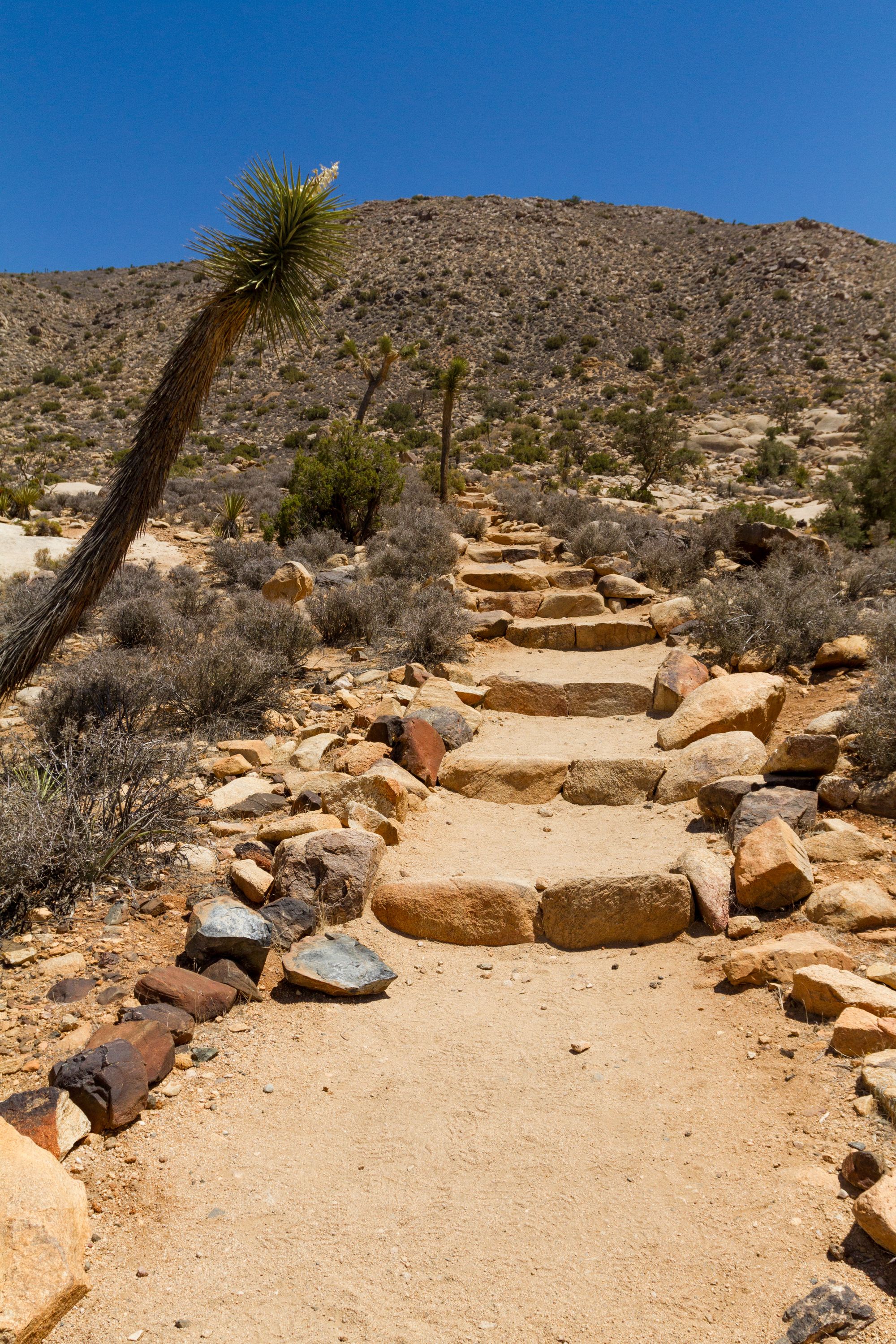 ---
Directions
Trail: Moderate hike, 2.9 miles Out and Back, 1,060 ft gain round trip. 2 hours.
The Ryan Mountain trailhead paved parking lot is well-signed along Park Blvd. It is 1.5 miles east of Ryan Campground and 4.7 miles west of Jumbo Rocks Campground. There is also a large granite mountain there. You can't miss it.
The trail begins by passing between a couple of White Tank granite outcrops. And quickly gains the Precambrian metamorphic slopes of Ryan Mountain. It is a steady and relentless climb up the mountain, but pinyon pine, juniper, and yuccas accompany you along the way. And the views get more incredible with every step.
Keep a sharp eye on the hillside above and below you as you hike up. Sometimes, Desert bighorn sheep (Ovis canadensis nelsoni) are spotted along the trail. They blend in so well with their surroundings that they might as well be invisible. The NPS reports that only a few hundred live inside of the park. Don't disturb them; they are a rare treat.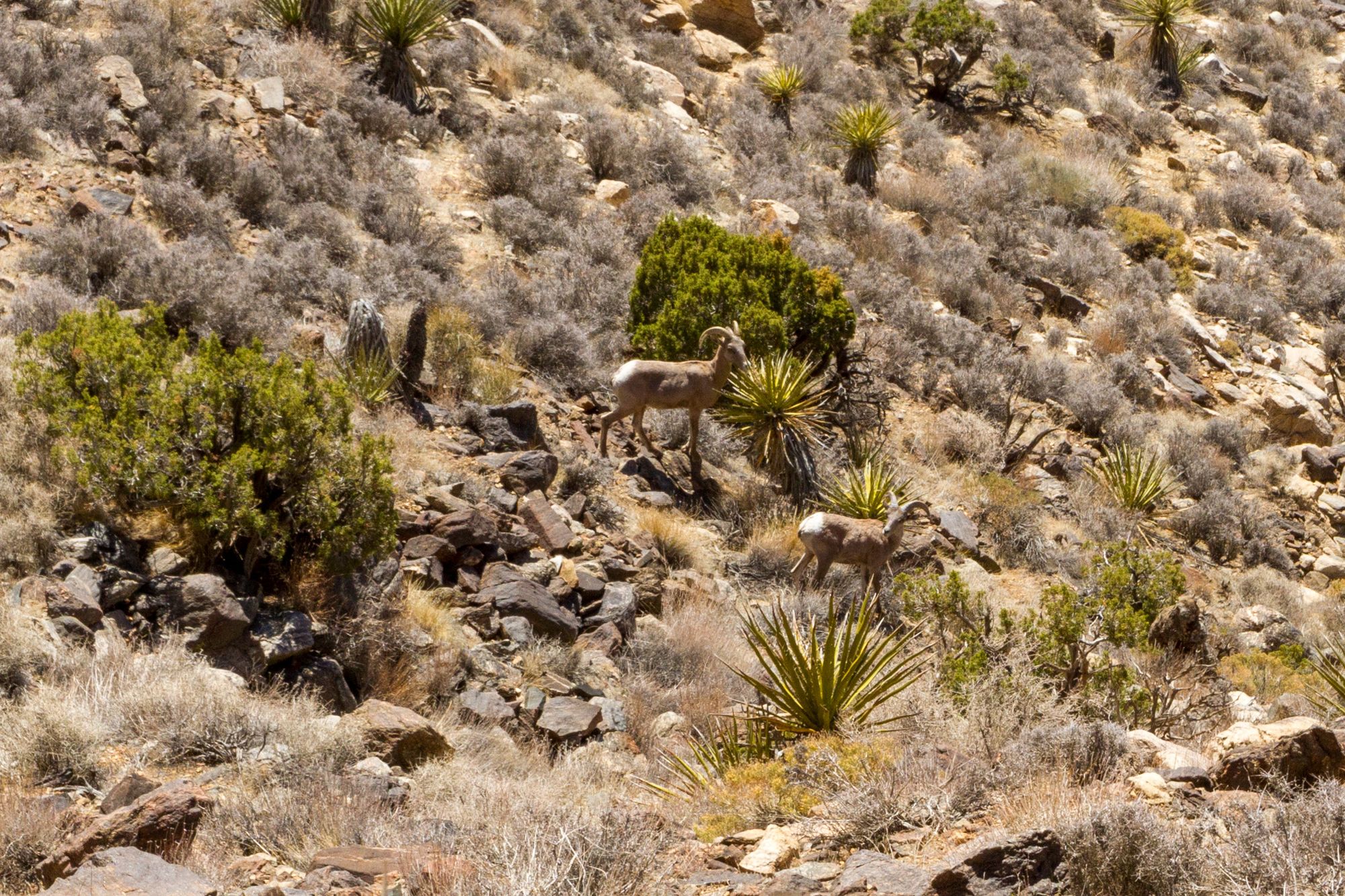 At 0.9 miles in, you will come to a small valley. The broad summit is a short 0.5 mile away. At the top, views extend across Lost Horse, Queen, Pleasant, and Hidden Valleys. On clear days, the summits of 10,804-foot San Jacinto and 11,499-foot San Gorgonio peaks are visible. It's quite a vista for a mere 5,457-foot mountain.